ENOCH of New Jersey e-Newsletter
FEBRUARY 2011
From the President's Desk
MARK YOUR CALENDAR
ENOCH'S 21ST ANNUAL HOMESCHOOL CONVENTION
JUNE 17th – 18th, 2011

Please note the date change
Dear Friends,
It is hard to believe that ENOCH's 21st Annual Homeschool Convention is just around the corner, well four months away, but registration opens in mid-March. ENOCH is blessed to have some younger volunteers join the ranks in planning and supporting the convention. This year more than ever we want to reach out to parents who home educate their children. We connected with more homeschool families this year and we are hearing about the many struggles they are going through. Whether they are tired, drained, feeling overwhelmed, or has lost their passion for homeschooling they are struggling. Thus, begs the question: why should you be coming to the convention? It's time to be renewed, refreshed, and equipped for the high calling of home discipling your children as you partake in the conference ENOCH has prepared for you this year.
Our Homeschool Convention is multi-faceted – Keynote Sessions, Workshops, Exhibit Hall, Used Curriculum Sale, Teen and Children's Programs, etc. This plus you can meet with other homeschoolers to share tips, curriculum ideas and catch up with old friends.
We have a great line-up of Keynote Speakers: Kevin Swanson of Generations with Vision, and Andrew Pudewa of Institute for Excellence in Writing. Our Teen Program is Jeff Baldwin of Worldview Academy. There are going to be some great sessions for your teens. Do not miss this opportunity! The Children's Program will have Jim Weiss of Greathall Productions. In addition, back by popular demand - Historical Happening will be doing two sessions. While you walk the Exhibit Hall you can check out that curriculum that everyone is talking about, find out if that math program will work with your child's learning style, take advantage of the convention specials and maybe you find that "whatamecallit" your child needs for that science project. Do not forget you can sell some of your old curriculum at the Used Curriculum Sale.
ENOCH invites you to pray for our volunteers, the exhibitors, all those who will attend and us. It is our desire that God would minister to everyone who will be there. We may not be able to offer many speakers under one roof, but we can believe God to bless those who will be there and that everyone will walk away refreshed and ready for what is ahead!
Keep any eye on ENOCH's website, www.enochnj.org, the e-newsletter and ENOCH's Facebook page.
In His Service,
Rich Millward
President
Encouraging Words From Homeschoolers Across the Nation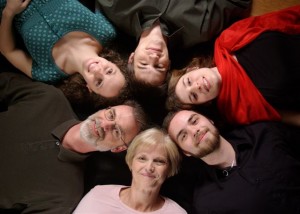 A Real Mom's Homeschool: Ten Things I've Learned the Hard Way by Maggie Hogan
What are your priorities? Are you the type to plan ahead? Do you have lists for daily activities, weekly menus, grocery items, and coupons … or even a list of things for which you need to make a list? Or instead, do you find yourself disorganized and short on teaching time?
I am a Real Mom, not the Martha Stewart of Homeschooling. Planning ahead and staying organized are not my strong suits. I will admit there have been times when I've had to run to Wal-mart for underwear when I got too far behind with laundry. And even though I've been married to the same wonderful, forbearing man for over 30 years, there are still days when I've simply forgotten to cook dinner.
How does one keep on track with teaching when one is organizationally challenged? I could attempt to inspire you with biblical principles, great quotes, and examples regarding planning ahead. I could set before you lofty goals. I could even try and make you feel guilty for not being better organized. (Although with my own reputation for using a shovel to clear off my desk, who would take me seriously?) But that is not my purpose.
Doing my best in homeschooling is important to me, and therefore, I've had to develop strategies for successfully completing each year. I hope these ideas will encourage you as well. 
Before I share, one caveat: you have to find your own style. Just because I do things a certain way doesn't mean you should, too. I intend for this list to be suggestions - not the ten commandments of homeschooling. If a tip doesn't work for you, evaluate and adjust it, or toss it.
10 Tips I've Learned the Hard Way
1. Plan. Okay, you're laughing at me. But at some point I realized that if my kids' educations were really important to me, I'd have to put some time into planning. Realistically, I know I won't keep up with daily lesson plans. But I found out that I can sit down once a month and write out monthly objectives. What works best for you? A summer planning marathon? Monthly planning times? Weekly updates or nightly reviews of what you got done that day and hope to accomplish the next?
2. Consolidate Teaching Time. How often per week do you teach history or science? Do you and your children function best with a little every day? A medium amount of two or three times per week? Or a big chunk once a week? For me it works best to teach these two courses twice a week through about fifth grade, moving to a weekly time frame in the upper grades. On the days I'm not specifically teaching, they have reading and other assignments to work on. I find doing history or science in one or two big chunks is more interesting because we can dig deeper into the subject before running out of time.
3. Choose Your Time Wisely. Know your students, yourself, and your household. When would be most productive? Personally, I could care less about Alexander the Great at 8:00 a.m. but find him truly fascinating later in the day!
4. Bedtime Bonus. One ritual that was consistent in our home when the boys were younger was our evening bedtime stories. We often used compelling history books or books with science topics during this special time.
5. Combine Courses. Literature with history, history with geography, or geography with science.
6. Think Outside the Box. Creative map and timeline work can count for history, geography, and art. Pay attention to community service hours, Scout projects, and other "non-school" endeavors that are actually educational.
Keep school fresh by occasionally surprising the kids. Would they get a kick out of having school in a weird place for a day? Pile pillows in the bathtub (empty, of course) and have the kids work in the tub. Or go undercover by draping a blanket over a table and doing school underneath with pillows, blankets, and flashlights. My favorite: turn the master bedroom into the classroom. Take everything you might need onto the bed (including the popcorn!) and pretend to be on a boat surrounded by sharks. Provide a pathway of socks that become tiny islands to step on for getting to the bathroom.
7. "Mini" Mega-Cooking. The days I cook a few extra meals to put in the freezer are a blessing. I often double up on any given meal so that I can have one for a busy day or a sick friend. I almost never cook a single chicken! I prefer to brown 5 or 10 pounds of ground beef at a time (perhaps with onions) and I'll freeze what I don't immediately need. The extra can be pulled out for a head start on chili, tacos, spaghetti, etc. Crock-pots are a mom's best friend. Good pizza coupons are treasured. And the husband who offers to bring home the occasional Chinese or deli meal is worth his weight in gold!
8. Share. Teaching plans and resources can be shared with a friend. Although I love co-ops and have been involved in them yearly since 1991, they aren't feasible for everyone. But if you have a friend who is teaching the same course as you and would be willing to share the work load in planning lessons or gathering resources, what a blessing! Bonus: checking in with each other to see how it's going, adds accountability.
9. The Baby Connection. Babies and toddlers – gotta love 'em! Learn when to include them, when to work around them, and when to wait until they are asleep. Some moms have a high tolerance and some babies are low maintenance. As a mom with low tolerance and high maintenance babies, I had to learn flexibility. Special toys which are only brought out during teaching time helped. They enjoyed the read-alouds even though the material was over their heads. History costumes, building forts or re-creations, and other hands-on projects can often be completed with little ones in tow. For work best done uninterrupted, use naptime or videos. (Yes, I happily used quality videos as babysitters on occasion!)
10. Summer School. Use summers for history/science projects and field trips. We even had a couple of short summer school sessions utilizing appealing material that the kids were eager to dive into. Count the hours toward the following year's school. This provides leeway and less pressure during your more formal school time.
Maggie Hogan
is a motivational speaker and co-author of
The Ultimate Geography and Timeline Guide
and other resource books. She and her husband, Bob, have been homeschooling their boys since 1991. Involved in local, state, and national homeschooling issues, they both serve on boards of home education organizations in Delaware. They are also owners of Bright Ideas Press,
a homeschool company dedicated to bringing the best practical, fun, and affordable materials to the homeschool market.
www.BrightIdeasPress.com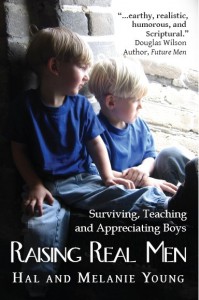 A Boy-Friendly Homeschool
By Hal and Melanie Young
There are days when we look at our sons and think, "If they were in school, they'd be on so many pills they'd rattle when they walked." At one point before our oldest graduated, Melanie was teaching six boys aged 18 to 6. Was it noisy? You bet. Active? Quite. Chaotic? Oh boy. It still is.
And guess what? They still learn, and they do quite well on outside measures like the SAT and ACT, AP exams, and other standardized tests. And our oldest moved comfortably into one of the most challenging colleges in the U.S.
It sure doesn't look like a traditional classroom in operation here. The difference, we fully believe, is why we think homeschooling is generally the best option for educating boys.
Hal graduated from twelve years of public school and did pretty well academically, but then he's always been an avid reader, a regular bookworm. Having a mom who was a librarian probably helped. But then, in the classroom he figured out how to fit in.
It's not that easy for a lot of boys today. Many of the standout teachers Hal remembers were close to retirement when he knew them; they were from a different generation, trained to a different set of expectations. Since then, classrooms have become much less friendly toward boys. Increasing emphasis on high-stakes testing -- high stakes for the teacher as much as the student -- is locking students to their desks, filling out worksheets and practice exams for many weeks of the year. Recess has been eliminated in some districts, and rough-and-tumble games have been banned in others.
What's more, the diagnosis of attention deficit-hyperactivity disorder, ADHD, has mushroomed. Even though there is controversy over the exact nature of the condition, the number of students and adults diagnosed with ADHD has continued to climb by 3% a year. According to the Centers for Disease Control and Prevention, in 2006 nearly 12% of American boys had been diagnosed - not suspected or labeled, but diagnosed -- with ADHD. That's separate from any learning disabilities they may have had. And a large percentage of them were on psychoactive medication to deal with it.
How about girls? The CDC found something less than 4.8% had been identified as suffering from ADHD.
We're not medical professionals and we're not about to argue about the definition of the disorder or how it should be treated. However, it does raise the question of how one boy out of eight ends up "dysfunctional" and in need of medical intervention. If nearly two-and-a-half times as many boys as girls are finding themselves out of sync with the culture, could it be that the standard of "functionality" may be playing against something which is commonly found in boys?
Has our culture "pathologized boyhood," as some have suggested?
Making learning boy-friendly
What we've found in raising a houseful of active boys demonstrates to us why many of them may be struggling in the traditional classroom. Frankly, boys and girls respond to different things, whether social and emotional cues, or educational techniques, or even the setting of the thermostat. No, really.
We had an illustration of this when our soon-to-graduate son visited Hampden-Sydney College, an all-male school in Virginia. John was invited to sit in on a freshman economics class. He came back completely charged up.
"Mom, it was great!" he crowed. "The professor yelled at them, he called them knuckleheads, they argued. It was awesome." His mom, no stranger to vigorous debate, was still taken aback. He didn't find that intimidating? No, and apparently the rest of the class ate it up as well.
Young men respond to louder voices, stronger statements, verbal challenge. It's one reason that experimental single-sex classrooms are reporting great progress among students that were academic washouts and disciplinary problems the year before; instead of aiming for a calm, low-key enviroment, these teachers have found a way to fully engage male students and get them where they live.
A second fact is that boys are active - always. We used to have cats; if you watch them, they are rarely still. Even asleep, a tail is twitching or a paw flexing somewhere. Boys are the same way. Yes, it may distract the teacher if boys are drumming their pencil while they read, tapping a foot or turning some random object while they listen. That's natural. Give them something quiet to handle, a tennis ball to squeeze, or something like that.
Better yet, give them an opportunity to use large muscle groups. Instead of filling in worksheet blanks, maybe your son will work better on a whiteboard, or even large sheets of paper with a big marker instead of a sharp pencil. As an engineer, if Hal had a really complex problem, he often found himself moving away from the computer and drawing oversized flowcharts on the back of blueprints, or sketching possible solutions on the blackboard. Somehow it helped him focus his thoughts when he could see the whole problem, BIG.
Or maybe he needs to be challenged to run up and down the stairs ten times when he just can't focus on math. Using those big muscles and burning up that excess energy can make it easier to sit down and focus afterward.
A related idea is how your son sits. We've all read the recommendations for feet flat on the floor, light coming over the left shoulder, proper posture, and so forth. On the other hand, Thomas Jefferson did much of his writing at a tall desk without a chair. Winston Churchill did the same, or else dictated his speeches and books to a secretary while he paced the room and made wide hand motions. If your son is more comfortable doing his math with his feet propped higher than his head, can you live with that? Of course you can!
Oh, and the thermostat. Research has found that boys work best in a cool environment. Warm rooms (heated for the girls' comfort) make them drowsy. If you're teaching a mixed group, consider putting your daughter's seat in a sunny spot, and your son in the cooler part of the room - maybe even give him a small fan!

Finally, don't forget the value of active learning. Experiments, demonstrations, anything that will make the ideas on paper more concrete will help your sons absorb the concepts in the books. You can even turn mundane exercises into a competition - who can finish their math drills fastest and with the best accuracy? Who can read and report on the most books this month? Field trips and visits with special people - veterans, professionals, specialists of any sort - are not only fun, but extremely valuable for connecting textbooks with the real world.
Is homeschooling the only way to educate a son? We won't claim that it is. For our money, though, we can't think of a better way to take a boy as God made him, and help him become what God intends him to be -- without forcing him through a mold for the convenience of an institutional program. And it can be very, very rewarding along the way.
Hal and Melanie Young are the parents of eight children who are homeschooled from the beginning. Their book, Raising Real Men: Surviving, Teaching and Appreciating Boys, is available from Great Waters Press at http://www.RaisingRealMen.com.
Homeschool Conferences
To Attend or Not to Attend, That is the Question By Marilyn Rockett
Ah, Spring! Open the windows send the kids outside to play, and plan an outdoor field trip; the zoo is nice this time of year. It seems too soon to think about next year's school supplies and curriculum. After all, you are still racing to finish the things you wanted to accomplish this year. Nevertheless, conference season has arrived in many parts of the country. You tucked away the invitations to remind you to register, or you buried them in the pile of papers on your desk.

If you are newer to homeschooling, you doubtless are eager to go. You cannot wait to finally see and touch the products you drooled over online or in the winter catalogs. You will hear, in person, the speaker you are convinced can teach you how to get the wash done and the math taught at the same time. You have vowed to do better next year! You and your husband can even enjoy a mini-vacation, if you are able to arrange childcare. In fact, you probably submitted your registration fee when the first invitation arrived.

What about attendance for those who are seasoned homeschoolers? Over the years, you have gone to what seems like a zillion of these events … been there, done that, and you've earned the t-shirt! Why should you waste your time and money attending again? You have heard the speakers, attended the workshops, have already chosen your school material for next year, and you don't consider the conference a vacation if you must drag your reluctant husband along. Online ordering is so much easier.

Attend or Not

Why should any homeschooler - beginner or veteran - attend a conference? May we chat together over a cup of tea? You may have overlooked some particular rewards of being part of your local or state event.

Over the past twenty years, I have participated in every size conference imaginable as an attendee, a speaker, a vendor, and a conference planner. In the "old days," we were fortunate when we could attend any conference anywhere that offered a handful of workshops. We met in churches, private schools, or any location in which we could find enough space to house a reasonable number of vendor tables and a few rooms for speakers.

Now, of course, there are countless material choices, numerous knowledgeable speakers, and in most cases, beautiful, spacious facilities. Homeschool conferences have arrived! So why do I hear that attendance is down in many states? Do we no longer need traditional homeschool conferences?

I propose that we do need them, perhaps currently more than previously, especially when we examine the important reasons for attending a conference. Yes, it is a wonderful place to see the particular curriculum you have only read about in a catalog. It is an ideal place to discover materials you might otherwise overlook if you did not attend. Yet, the foundational reasons to attend for all homeschoolers are not necessarily utilitarian reasons involving curriculum choices.

Continuing Education

Have you read an article or a book or listened to a recording and wished you could ask the author or speaker a question to advance your understanding or clarify a point made in the material? You have that opportunity when you attend live workshops. Personal contact with veteran homeschool speakers and those who have expertise in specific areas opens the opportunity for new insights. Many homeschoolers testify to an "aha" moment at a conference that revolutionized their teaching or child training.

The enthusiasm of the onsite speakers is infectious. Interaction with them can provide the boost you need to handle a particular challenge or give you encouragement to persevere. Most conference planners choose speakers carefully, giving you the best options for information and support. Call it continuing education for teachers; it affords the opportunity for you to listen, learn, and receive while you rest from giving continually to your family.

Renewing Perspective

Though you are responsible solely for your children's education and training, you homeschool as a member of a wider community of families who are pursuing similar opportunities for their children. The fellowship shared with others at a conference encourages and lifts you to new heights. As you stroll through the vendor halls, attend workshops, and chat with fellow homeschoolers, you see anew why you started homeschooling in the first place. A conference introduces you to new friends whom the Lord brings into your life, and you connect again with those precious friends you and your family only have the opportunity to see infrequently. Other homeschoolers' lives and stories encourage you as you relate to their challenges and triumphs. The Lord refreshes your spirit and renews your heart for another season. The reminder that you are not alone but part of a large community that shares this adventure with you holds you steady through rough times.

If the conference uses teen volunteers, includes a graduation ceremony, or offers opportunities for older students or graduates to speak, you will be encouraged to see the fruit of home education in these exemplary youth. You look to the day, if your children are now young, when you will see that fruit in your parenting and educating efforts, and you are optimistic as you continue toward that goal for your own children.

One mother shared with me that she takes special notes at conferences. More than just recording the thoughts and ideas of the speakers, she writes in her notes' margins the things that God may reveal to her about a particular student or curriculum choice. At times, she writes a question: "Would this be a good match for Andrew?" "Is this Susan's need?" Other times it is a prayer: "Lord, help me do this with Melanie." Additionally, she might record an idea: "Encourage Jeremy about his diligence." This mom knows she is more open to the Lord's leading and has a different perspective when she is concentrating and learning in a convention atmosphere away from the distractions and duties at home.

Giving Back

Although you receive multiple advantages when attending a conference, it isn't just about receiving. Whether you are new to homeschooling or a veteran of many years, you have something to share with fellow attendees as well. Ecclesiastes 4:9-10 tells us, "Two are better than one, because they have a good reward for their labor. For if they fall, one will lift up his companion. But woe to him who is alone when he falls, For he has no one to help him up." (NKJV) God will give you the opportunity to lift up a fellow parent through your actions and words. You may not even be aware you have helped someone along their path, but the Lord knows and uses your offerings in the hearts of others attending the conference.

Online options for information, workshops, and curriculum purchases are popular, and they are helpful and convenient in multiple ways. Still, it would be a shame for a generation of homeschooling parents to lose personal touch with the heart and soul of home education by missing the affirmative atmosphere of a convention. You can't replicate that on a computer screen.

To attend or not to attend? I wouldn't miss the refreshment, fun, and fellowship for anything! Won't you join me?

Marilyn Rockett is a veteran homeschool mom of four grown sons and Mimi to six homeschooled grandchildren. The Rocketts home taught for fifteen years before they ran out of sons to teach. Her new book, Homeschooling at the Speed of Life, provides encouragement and organizational helps. Marilyn has contributed articles to many publications, is a regular columnist for Homeschooling Today magazine, gives Minding Your Time Seminars, and speaks at homeschool and Christian women's events. She is a presenter for Passing the Baton Seminars that teach adults how to effectively mentor. Visit her website at www.MarilynRockett.com.

Marilyn Rockett ©2008. Reprinted with permission.
ENOCH Lending Library
How Boys and Girls Learn Differently
Recently, Andrew Pudewa, homeschooling dad and founder of Institute for Excellence in Writing, addressed a group of homeschool leaders. His topic? Brain science research shows how boys and girls learn differently. Did you know that for girls to learn, the optimal room temperature is significantly higher than for boys?
To hear more about this topic request:
How Boys and Girls Learn Differently

#401 by Andrew Pudewa, Institute for Excellence in Writing
.


Teaching The Resistant Child



Renee Ellison speaks about the psychology in dealing with a resistant child.
To listen to
Renee Ellison
request
Teaching The Resistant Child

#124
.
To request a copy from our lending library email us at:
office@enochnj.org
. Please include the title and number of the audio you would like to receive in your email.
ENOCH EVENTS
MARK YOUR CALENDAR


ENOCH'S 21ST ANNUAL HOMESCHOOL CONVENTION


JUNE 17th – 18th, 2011

Please note the date change
Visit
ENOCH
website for more information about our upcoming Homeschool Convention. The website has many links including registration for exhibitors and workshop speakers. Take a look at the upcoming conference speakers....Kevin Swanson and Andrew Pudewa. Check back frequently for more information as the convention dates will come up quickly! Mark your calendar so you don't miss out on this wonderful opportunity to help you succeed in your homeschooling adventure. We look forward to see you there!
EXHIBITOR REGISTRATION for the ENOCH CONVENTION
This is a reminder that you have not registered for the ENOCH convention on June 17-18, 2011. If you have registered already thank you.
Our Early Bird cutoff is April 15, 2011.
We would like to let you know in advance that you only have a limited time remaining. Already, we have sold numerous corner booths as well as end caps.
If you are still interested in getting one of these, please register today.
For some, you can register online with a credit card (MC, VI & Discover) at:
https://enochnj.webconnex.com/exhibit2011
For those of you who would prefer US Mail, you can go to:
http://www.enochnj.org/pdf/exhibitapp2011.pdf
Once we receive your application, we will forward you a confirmation.
Thank you again for your service to homeschoolers throughout the State of NJ.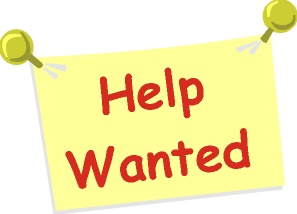 HELP WANTED
ENOCH is in need of volunteers. We are looking for a homeschool mom or dad whose children are almost graduated or recently graduated who desires to serve the homeschool community. If you enjoy answering voicemail messages and handling emails for the ENOCH office, we have a job for you! Please contact us
office@enochnj.org
. We can give you more details if you like.
VOLUNTEERS NEEDED!
Our dedicated volunteers shoulder the load for ENOCH. Without hard-working Coordinators and those who support them, organizations like ENOCH would never get off the ground. If you can spare some time and talent on behalf of all New Jersey homeschoolers, we'll be glad to have your help.
Help A Coordinator: Our Coordinators need the assistance of many other volunteers to get ENOCH's work done.
Current Openings: Like most all-volunteer organizations, ENOCH is rarely "fully staffed." It seems we can always use another helping hand. If you can fit some homeschooling community service at our convention, please contact us at
Volunteers@enochnj.org
. We will let you know what positions are open.
The Annual ENOCH Essay Contest is here for 2011! Opening March 1st!
Here are the topics for each age group:
Youngest group (6-9) topic- The Bible says "Be kind to one another". What is the kindest thing anyone has ever done for you, and how were you kind in return?
Middle group (10-13) topic- What was the most influential invention of the twentieth century?
Eldest group (14-18) topic- What person in the twentieth century has influenced your life the most?
The winning essays will appear in future ENOCH E-Newsletters, on the ENOCH website, and posted at the ENOCH convention!
Prizes:
6-9 years: $50.00
10-13 years: $75.00
14-18 years: $100.00
Prizes will be awarded at the Annual ENOCH Convention on June 17th-18th, 2011.
Eligibility: Must be a child living in New Jersey between the ages of 6 and 18 who is being home educated when writing the essay. Children of current or former ENOCH Board members are not eligible.
Judgment Criteria: Focus on assigned topic, theme, presentation, creativity, Christian world view and message.
Deadline: Must be received by end of the day – Sunday, May 1, 2011
How to submit: All essays must be emailed in plain text in the body of an email to contest@enochnj.org.
The Subject of the email should be "ENOCH Essay Contest".
Prior to the actual essay please include the following information:
Student's first and last name
Parent's first and last name
Family's mailing address
Family's telephone number
Child's birth month and year
Essays should not be submitted as an attachment to the email, as we may not be able to open attachments.
Essays will not be accepted by any other means such as mail or direct delivery.
Format: Essay written by a single author. Other literary forms of communication such as poems are not acceptable. Group submissions are not acceptable.
Length: There is no minimum length, but a length should be chosen that is age appropriate and adequately answer the topic question. The following also apply:
6 to 10 years: 800 word maximum
11 to 13 years: 1200 word maximum
14 to 18 years: 1500 word maximum
Winner Notification: Winners will be notified by email by June 10, 2011. They will be awarded their prize at the Convention on June 17th-18th, 2011.

ENOCH is on Facebook and Twitter, Too!
We are on Twitter and Facebook! Become a fan of
ENOCH of New Jersey
on facebook and Twitter! Find out all the homeschool happenings in NJ as welll as links, announcements, stories, etc. that are posted to help you. Tell every homeschooler you know! BECOME A FAN TODAY and join us on facebook and Twitter!
HOME SCHOOL LEGAL DEFENSE ASSOCIATION

Why Join HSLDA?
Protects your right to homeschool
and defends your family. A lawyer is on call 24/7.
Provides fast help by phone or email: Get direct answers to your specific questions about home education. Veteran homeschooling parents are available to answer your questions and help you find resources for teaching your children:
• Early years (PreK–8th grade)
• High school (including preparing for college or career paths)
• Struggling learners (special needs/gifted and talented)
Preserves homeschool freedom for all families by promoting homeschooling nationwide, as well as by working with state homeschooling groups to pass homeschool-friendly legislation and stop unfavorable bills at the state and federal levels.
Partners you with the cause: Although homeschooling is recognized in every state, HSLDA receives phone calls each day from families whose right to homeschool is being challenged or discriminated against by school officials, social workers, employers, colleges, armed services recruitment officers, and government bureaucrats. The customizable nature of homeschooling defies the educational elite's ideal of mandatory, uniform indoctrination—making parental choice in education a target for elimination. By joining HSLDA, you are supporting families who are fighting for their right to homeschool today and standing together to preserve homeschooling freedom for tomorrow.
For more information about HSLDA visit their website at: www.hslda.org
Energize Your Homeschool at the ENOCH of New Jersey 2011 Homeschool Convention!
Dear HSLDA Members and Friends:
Ready for the next school year? Get a head start at the Education Network of Christian Homeschoolers of New Jersey annual homeschool conference, hosted this year on Friday and Saturday, June 17–18, 2011, at the New Jersey Convention and Expo Center in Edison, NJ. We encourage you to attend—you'll hear inspiring speakers such as Kevin Swanson and Andrew Pudewa, attend workshops on a variety of topics, and browse mutiple vendors.
HSLDA will be there too, with special offers just for new and renewing members. Join or renew at the conference, and you'll receive discounts, gift certificates, and other rewards. Bring a friend to our table—members get a $10 coupon when they refer a friend who joins!
More details will be sent as the conference approaches. For now, we just want to make sure that you mark June 17–18, 2011, on your calendar and plan to attend!
Sincerely,
HSLDA, in cooperation with the Education Network of Christian Homeschoolers of New Jesery
For further information, please visit ENOCH's website.
OTHER EVENTS AND OPPORTUNITIES
BUGGING ART CONTEST
Now through February 8
Insectropolis is accepting entries for its Bugging Artist Competition.
Contest is open to all artists ages 5 - 12 and there is no fee to enter.
Entries must be original, flat artwork inspired by bugs and received by Feb 8, 2011. All entrants will receive a free visitor's pass to visit the bug museum. First prize winners in all age categories will win a Bug Bash at Insectropolis valued at $225.
All winning artwork will be displayed
during March 2011 in celebration of
Youth Art Month.
For details and official rules and conditions,
please email
diane@insectropolis.com
or call 732-349-7090.
For more information about the Bugseum of New Jersey, Insectropolis visit their website at
insectropolis.com
Insectropolis :: 1761 Route 9 :: Toms River, New Jersey 08755
2011 New Jersey Business Idea Competition
Get the recognition you deserve for your bright ideas!
Open to all New Jersey high school students
This year we are having our 8th Annual New Jersey Business Idea Competition for high school students. The deadline is Friday February 11, 2011 at 5:00 p.m.
(Please let us know if any of your students may need additional time, due to our late notification.)
This competition provides a great opportunity for creative students to submit their innovative business ideas, and to win cash prizes (over $6,500.00) and recognition at our awards ceremony held at Fairleigh Dickinson University on March 25, 2011.
Awards:

Northern New Jersey
Bergen, Passaic, Sussex, Morris, Essex, Warren
Winner – $400 plus a prize from the New York Jets
4 Finalists – $250, 8 Semifinalists – $100
Central New Jersey
Hunterdon, Somerset, Union, Middlesex, Mercer, Hudson
Winner – $400 plus a prize from the New York Jets
4 Finalists – $250, 8 Semifinalists – $100
Southern New Jersey
Monmouth, Ocean, Burlington, Camden, Gloucester,
Atlantic, Salem, Cumberland, Cape May
Winner – $400 plus a prize from the New York Jets
4 Finalists – $250, 8 Semifinalists – $100
Last year, we were delighted with over 700 applicants, and the Southern regional winner was a home schooled student!
This year, we want to reach even more home schooled students.
We hope you will be able to join us in spreading the word to home schooled high school students about this wonderful competition.
If you'd like, I would be happy to put some flyers in the mail for you.
The online application may be found at:
NJ Business Idea Competition
The deadline is Friday February 11, 2011 at 5:00 p.m.
(Please let us know if any of your students may need additional time, due to our late notification.)
Should you, parents, or students have any questions, please don't hesitate to contact:
Gabrielle Zuccaro, Administrative Assistant Rothman Institute of Entrepreneurship
Silberman College of Business/Fairleigh Dickinson University
Voice: 973-443-8842 or Fax: 973-443-8847
Website:
www.fdu.edu/rothman
E-mail:
gzuccaro@fdu.edu
E-mail:
rothman@fdu.edu
We look forward to seeing the innovative business ideas from New Jersey's brightest young minds!
HSNATION.com COLLEGE SCHOLARSHIP CONTEST ALERT

We're looking for the next homeschool scholarship winner! The sign up deadline for the next $1,000 "Best Student Profile" college scholarship is March 1, 2011. 16 finalists will have a chance to win the award in a 'bracket style' contest. To be eligible, just post your student profile at the HSNATION online community website (
www.hsncommunity.com
) Joining the site also makes you eligible for many other scholarships. While you are there, take advantage of all the info and college search tools we have available!
What is HSNATION?
The HSNATION online community is a free service for homeschoolers and their parents. From the site you can post and update your student profile; enter scholarship contests; get transcript, essay, application and financial aid advice; and research colleges interested in students just like you! Everything you need to plan for college, all in one place.
TCHSA FALCONS BASEBALL
Homeschool travel baseball has begun! Optional indoor practices have started in Robbinsville, NJ from 2 – 4 pm... come work on building your skills. There will be a spring training week from in March from 3:00 – 5:00 pm each day in East Greenwich (possibly Robbinsville or Collingswood if it rains). Also under consideration is the NHBA World Series in Indiana over Memorial Day Weekend or another tournament in Western, PA. We play other homeschooled teams and Christian/private schools. Ages 13 and up.
If you are interested or have questions, please contact:
Ed Miller
TCHSA Falcons Baseball
609-203-0672 (cell)
ed@ivcfnynj.org
Tilton Youth Fitness Program Announces. . .Home School Rule!
Our new fitness program for home-schooled children begins Tuesday, February 1st.
Home-Schoolers between the ages of 5 and 17 can participate in an excellent Physical Fitness Program at our Northfield Health Club.
Twice each week, TUE and THUR afternoons, students can benefit from the expertise of two of Tilton's energetic Sports Trainers by active participation in a Fitness Program based on the New Jersey Core Curriculum Content Standards.
Tuesdays & Thursdays 1:00 - 2:30
$79/Month Member
$129/Month Non-Member
Check our
Tilton Fitness
Website for photos and details on our great facility.
Or stop in for a tour!
Any questions… Need more information…
Email Sarah at
srennick@tiltonfitness.com
Looking forward to meeting you and your family!
Home School Learn to Skate Program at Aspen Ice at Flemington
Join us in Using Ice Skating As Your Physical Education Class!!
It's a great way to stay in shape, have a fun time doing it, and meeting new friends!
We run an all-(school) year round Home School PE Learn to Skate Program here. Prices are discounted from our Learn to Skate Program rates for our Home Schoolers.
Registration includes and hour and a half of ice time per week, ½ hour instruction per week, skate rental, US Figure Skating Membership, and a free public pass for any public session.
We are excited to announce our Winter II 2011 Homeschool XIII Learn To Skate Program here at Aspen Ice at Flemington!
Learn To Skate is a comprehensive program designed to teach students of all ages the basic skills of ice skating, or basic/advanced hockey skills.
Our professional staff makes the primary factor fun in learning the art of skating and makes it a memorable experience. Our classes/ice-times for you are held for eight weeks and are offered on Tuesdays from 1-2:30 p.m. Students will have 1-1:30 to warm-up before the class from 1:30-2. Then, they will have from 2-2:30 to practice the skills that they were just taught.
PROGRAM DATES:
Tuesdays: 1/25, 2/1, 2/8, 2/15, 2/22, 3/1, 3/8, 3/15
TUITION (8) 30 min Lessons + (8) 60 min. Ice Times
$100 per child + $10.00 USFSA Fee (annual fee every Sept.)
$90 per child + $10.00 USFSA Fee (for children in a family with 2 or more children participating in the program)
*Skate Rental is included* (An Additional Hour and a Half Free Skate!)
Aspen Ice at Flemington is located at 426 Case Blvd., Flemington, NJ.
For more information Phone: 908.237.1423 or visit
www.aspenice.net
Homeschool Swimming at the Berkeley Swim School
Spring 1 2011 February 14 – May 24 (13 weeks)
Registration begins January 16
Mommy & Me
: Age 3,4,5 & K Students need the extra support of a parent
Get Wet
: Age 4,5, & K Students are new to the water and or are timid about putting their faces in water. This class is taught in shallow water in preparation for Beginner 1
Beginner 1
: Age 4,5,6 (K) Students are comfortable in water, will fully submerge, and can cross the pool on their backs while kicking and sculling. Instructors will teach a strong kick, rotary breathing, sculling and a balanced body position. This level is taught in shallow water
Beginner 2:
1st grade to age 9 Students have not yet learned the rotary breathing in coordination with arm strokes. See Beginner 1
Advanced Beginner
1: Age 4,5, & K While not yet performing perfect side breathing, these students have a propulsive kick, can listen and follow directions and can perform at a higher level than Beginner 1
Advanced Beginner 2
: 1st grade-age 10 Students have passed all Beginner level skills and can swim unaided with rotary breathing. Instructors will emphasize bilateral breathing, breaststroke and butterfly kicks, and somersaults
Intermediate /Young Adult A
: Age 7-15 Students have passed all Advanced Beginner skills. Instructors will emphasize coordination of breaststroke and butterfly, flip turns, and endurance. Lifeguarding and the 4 competitive strokes and turns will be taught.
Recreation/Lap Swimming
Wednesday 9:30a-12:15p; No charge for Homeschool parents
Makeup Classes
Call for availability on Sat. at noon. No make ups on the first or last day of any session or when classes are full
Observation Day
The final day (ONLY) of each session is an observation opportunity.
Refunds A 25% fee will be charged for any cancellation. There are no refunds after the first scheduled swimming session.
Level
Days & Times
Fee*
Mommy & Me
Get Wet
Beginner 1
Advanced Beginner 1
Beginner 2
Advanced Beginner 2
Intermediates/Young Adult A

Friday 11:00
Wednesday 10:00; Friday 10:00
Wednesday 10:00, 11:30; Friday 9:30
Wednesday 10:30; Friday 10:30
Wednesday 11:00, Sunday 9:15
Wednesday 11:30; Sunday 9:15
Wednesday 11:00
$100
$130
$130
$130
$130/$100*
$130/$100*
$195
*Sunday dates: February 20,27, March 13,20, 27, April 3,10,17, May 1,8
Fees have been reduced for Homeschool students
Other classes are available at regular Berkeley Swim School rates.
For more information visit:
www.berkeleyaquatic.org
(click on Swim School) or call 908-464-1995
you may also contact them at:
Berkeley Swim School
PO Box 215
649 Springfield Avenue
Berkeley Heights, New Jersey 07922
ROLLER SKATING-CHERRY HILL SKATE CENTER
Dates for roller skating for the upcoming year!
Where:
Cherry Hill Skate Center
, Deer Road, Cherry Hill NJ
Friday, February 18
Friday, March 18
Friday, April 15
All dates are 3rd Fridays and it is always 1-3PM.
For more information contact Linda at:
homeschoolbus@gmail.com
Homeschooling A Child with Autism
Are you struggling with homeschooling your child with Autism, or just feel llike there is something missing? Or maybe you want to homeschool but feel so overwhelmed with the *how to* since your child has special needs.
Homeschooling is the perfect environment to allow your child that second chance to restore their missed milestones through Relationship Development Intervention.
Together we will guide your child to fill in those developmental gaps that include co regulation and perspective taking. There is no limit to your child's potential when they are competent in their social understanding . My practice is Christian based and I have taken both my children through the program while homeschooling them.
Mention
ENOCH
for an opportunity for a
1 month discounted trial
to see if the program is a good fit for your family.
For more information contact:
Kathy Darrow, RDI Mom and RDI Certified Consultant at:
609-315-4416 or
kathydarrow@autismremediationforourchildren.com
For more information on RDI visit
www.rdiconnect.com
SAT MATH PREP!!!
Do you want a great score on the SAT?
Are you nervous about the math part of the SAT?
Some students are rusty or "mathphobic" and need a quick math review. Some aren't good at taking tests and need general test taking strategies. Some may
be strong at math tests yet need to learn the specific tricks and quirks of the SAT. Some need the accountability to do what they already know they need to do.
I, Dr. Christian Seberino, know how to prepare you for the SAT. Whether you need a math review, general test taking strategies, the tricks and quirks of
the SAT, or accountability, I can help you improve your score.
This SAT Math Prep class meets 2/12 - 3/5. Classes meet Saturdays from 10am-12pm in an online "virtual classroom" to save you time and money. The cost is $195.
Or, if you prefer to study on your own, you can purchase the Independent Study Kit for $90 which includes recordings of the SAT Math Prep class
sessions, practice SAT math sections and other practice problems.
Sign ups are happening now at
http://phil4.com
. For more information contact me at
chris@phil4.com
or visit
http://phil4.com
.
LIVE INTERNET ART CLASSES
Sharon Jeffus will be teaching live internet classes start January 20, 2011. Cost is only $5.00 per class per family. Register at our
visualmanna.com
website or contact me with any questions at
visualmanna@gmail.com
.
Schedule a two day art camp and get your own children in
FREE
.
Students get all their supplies, 2 books on CD, learn all about master works of art, pencil and charcoal techniques, watercolor techniques, sculpture techniques, pastel and ink techniques, vocabulary of the arts, all the elements and principles of design, in a delightful and creative atmosphere. Cost is $25.00 per student per day. Family discounts are available. Class lasts from 9:00 until 2:00. You can take the class in sequence or one day a week.
Check out my new Art Adventures in Narnia 2 with art kit!!!! through Rainbow Resources.
LiveGuitarClasses.com
My name is Jeremy Jordan with
LiveGuitarClasses.com
. This website is an opportunity for you or your child to take guitar/music lessons on-line with a live teacher, from the comfort of your home through your internet connection. Being a homeschooling parent as well I understand how hard it can be to find a good instrument teacher or how difficult it is to teach music when you don't understand it yourself. My curriculum teaches everyone how to play the guitar and read music at the same time. With-in a year each student will be able to understand the basics of music and be able to perform on the guitar. Visit my website to learn more about how this works and if you ever have any questions please contact Jordan at:
http://www.liveguitarclasses.com
OR
support@liveguitarclasses.com
and Become a fan at
Facebook
SOUTH JERSEY HOMESCHOOL CHOIR IS BACK FOR THE SPRING SEMESTER!

Read on for all of the exciting details:
The choirs will perform an eclectic repertoire of many styles and types of music such as: classical, gospel, multicultural, period, contemporary, and this semester will feature of the music of Andrew Lloyd Webber.
WHAT: Mrs. Bussey plans to form two vocal groups that will meet for thirteen weeks during the spring term. These groups will receive true vocal training including sight reading, ear training, breathing techniques, proper support, and music literacy.
WHO: Homeschool students in grades 2* – 12
(mature 2nd and 3rd graders with an interest in music)
WHEN: Tuesday evenings beginning Februrary 8th with a concert scheduled for May 3rd.
Homeschool Choir timeslot: 7:00 – 8:00pm
Ensemble timeslot: 8:00 – 9:15pm
WHERE: Wiley Church: 99 Main Street, Marlton, NJ
COST: $100 per student per semester
$50 for siblings
no more than $200 per family
Checks can be made payable to:
Gwendolyn R. Bussey
and delivered the first night of rehearsal.
REGISTRATION: Returning and new students should email Mrs. Bussey at:
rbussey@dccs.org
in order to "register" so she can prepare music for the appropriate number of students.
More details below….
NEW STUDENT AUDITIONS:
Tuesday evening, Februrary 8th at 6:30pm
If you are a newcomer to the SJ Homeschool Choir, please RSVP to Mrs. Bussey at
rbussey@dccs.org
so she knows to expect you at the earlier audition time.
Students should come prepared to sing a song that they are comfortable with. The piece should be no longer than 1 minute.
All interested students are welcome to participate in the choir. Auditions are simply for the purpose of placement. No need to be nervous.
Renee Bussey studied at PBU (B.BA) and Ithaca College (M.A.). She is presently the Choral Music Teacher for Delaware County Christian School in Newtown Square, PA. Her vocal groups consistently win competitions both locally and regionally.
PIANO TUNING

If you have been inside because of the cold, you may have noticed that your piano sounds out of tune. Temperature change and playing can be hard on your piano sound. Mention
ENOCH
and receive
15% off
a basic piano tuning from pianofixman! Get your piano sounding it's best again!
Contact Dave at
k.darrow@verizon.net
or 856-261-9594
THE ACTING CONSERVATORY

The Acting Conservatory is now enrolling for all ages. Discover the actor in you!
Lessons may include scene study, commercial techniques, monologues, improv, vocal warm-ups and auditioning.
Adult and private lessons are also available. For more information visit:
www.theactingconservatory.com
or call 732-807-4876.
The Acting Conservatory is located in The Jersey Shore Arts Center, Main Ave & Main St, Ocean Grove, NJ 07756.
"Nature's Classroom" at Pyramid Mountain Natural Historic Area
Pyramid Mountain Natural Historic Area in Montville Twp is offering science programs for home school children ages six to twelve years. Each session consists of four two-hour classes that are hands on and suited for experiential learners.
Classes are:
Tuesdays, 1:30-3:30pm for 6-8 year olds on February 1, 8, 15, & 22
(topics: Animal Signs, Mammals, Owls & Pellets, & Winter Hike/ Snowshoe)
Thursdays: 1:30-3:30pm for 9-12 year olds on February 3, 10, 17, 24
(topics: Classification, Skulls and Bones, Orienteering, & Snowshoe Trek/ Hike)
Pyramid Mountain Natural Historic Area, 472A Boonton Ave, Montville Township
The 4-week sessions are $45 / non-refundable payable upon registration. Each session is limited to 12 students.
Wednesday, February 23 - Family Homeschool Walk: Here Birdie Birdie!
All ages with an adult.
Learn to identify the birds that stick around NJ in the winter and their special adaptations for survival. Especially designed for homeschool families, these monthly walks feature different topics to explore using hands-on activities, guided walks, and more.
Time: 1 p.m. - 2:30 p.m.
Location: Pyramid Mtn.
Cost: $5 per child ages 3 and older.
Pre-registration is necessary for all programs.
To register or for more information:
- call Pyramid Mountain Natural Historic Area: 973-334-3130 or e-mail Douglas at
dvorolieff@morrisparks.net
or visit
Morris County Park Commission
Fernbrook Farms Education Center
Fernbrook Farms Education Center offers a variety of outdoor programming for all ages. We hold classes for Homeschool students ages 6-14 in semesters throughout the school year. We have been growing our homeschool classes in science and outdoor education for a few years and always want to disperse the information further. Fernbrook Farms is located just outside of Bordentown , NJ in Chesterfield Township . We have Toddler Program classes for students under 6 years, Lower Level classes split into 6-8 years and 9-11 years and Upper Level classes for 12-14 years. We try to have the classes for different age groups coincide for families with children in multiple age groups so all classes are offered this winter (January - March) on Thursdays and 6-11 years is also on Tuesdays and Wednesdays due to the large amount of interest.
Fernbrook Farms Education Center
Winter Semester Toddler Program 2011
Ages 3-5 Years Old
Bees in Their Hives February 3rd
Bees cooperate to live together as a group. Discover the intriguing lives of Honey Bees and how their activities and products help people.
Fernbrook Farms
Winter Lower Level Homeschool Semester 2011
Ages 6 – 11 Years Old
Weather Observations February 1, 2, 3
Weather relates to so many parts of our lives: watching imaginary cloud shapes as a child, predicting when to plant and water gardens at home, adults planning work around weather (foresters, maple syrup producers, farmers, landscapers). At Fernbrook, we will learn simple weather predicting principles and what instruments are used by meteorologists. Students will help create instruments for a weather station to record weather here at the farm.
Orienteering in Winter February 8, 9, 10
With GPS today, less people attempt to develop a good sense of direction but we never know when technology will leave us stranded. After this class, students can be proud of their map and compass skills. We will traverse the 230-acres of the farm following bearings and observing topography to find our way with maps. Students will also learn a few of nature's directional clues to prevent them from getting turned around when exploring.
Wilderness Safety and Survival Skills February 15, 16, 17
Being safe during outdoor excursions and activities is important, and being prepared for any situation helps nature lovers feel comfortable in their travels. Students will learn what to take on an afternoon hike and 3-day camping trip then how to safely use the tools to prevent injury and sickness. We will incorporate what we learned in the weather and orienteering classes and have fun building simple but useful shelters in the woods and fields.
Field Trip: Magical Acres Farm February 22, 23, 24
A trip to Magical Acres Farm guided by a Fernbrook Homeschool family will give students a behind-the-scenes look at race horses and the industry. Students will see how the horses are cared for, learn about barn maintenance, and see the tracks used for training. This trip will be a great opportunity to be close to trained animals and learn about a local industry. Students can bring apples and carrots to feed the horses at Magical Acres also!
Farm Animal Husbandry March 1, 2, 3
During this class, students will get up close and personal with all the Fernbrook animals. We will learn about the specific needs each animal has for a healthy life; bedding, nutrition, space, exercise and interaction. Classes will discuss medical issues we need to be aware of and preventative measures to keep the animals free of sickness. Students will spend time in the barn brushing, feeding, watering and laying bedding to experience farm life.
Fernbrook Farms
UPPER LEVEL Homeschool Winter Semester 2011
Ages 12 – 14 Years Old
During the Upper Level semester, there will be a homework assignment and students will be asked to reflect on a short Critical Thinking question after every lesson. Students are expected to bring a 3–ring binder, loose-leaf paper, and a pen/pencil to class each week. This will be crucial for collecting the information discussed during lessons and labs, as well as for organizing any handouts and homework for the student's future reference.
Weather Observations February 3
Weather relates to so many parts of our lives: watching imaginary cloud shapes, predicting when to plant and water gardens at home, how we will dress, and planning work around weather (foresters, maple syrup producers, farmers, landscapers). At Fernbrook, we will learn simple weather predicting principles and what instruments are used by meteorologists. Students will also learn the difference between weather and climate, and how weather patterns are established based on wind and ocean currents. We will then put our knowledge to work to predict future weather.
Farm Animal Husbandry February 10
During this class, students will get up close and personal with all the Fernbrook animals. We will learn about the specific needs of each animal for a healthy life: bedding, nutrition, space, exercise, and interaction. Classes will discuss medical issues we need to be aware of and preventative measures to keep the animals free of sickness. Students will spend time in the barn brushing, feeding, watering, and laying bedding to experience farm life.
Orienteering in Winter February 17
With GPS today, less people attempt to develop a good sense of direction but we never know when technology will leave us stranded. Students can be proud of their ability to master any map and compass by the end of this class. We will traverse the 230-acres of the farm following bearings and observing topography to find our way with maps. Students will also learn a few of nature's directional clues to prevent them from getting turned around when exploring during the day or night.
Field Trip: Magical Acres Farm February 24
A trip to Magical Acres Farm, guided by a Fernbrook Homeschool family, will give students a behind-the-scenes look at race horses and the industry. Students will see how the horses are cared for, learn about barn maintenance, see the tracks used for training and more. This trip will be a great opportunity to be close to trained animals and learn about a local industry. Students can bring apples and carrots to feed the horses at Magical Acres also!
Wilderness Safety and Survival Skills March 3
Being safe during outdoor excursions and activities is important, and being prepared for any situation helps nature lovers feel comfortable in their travels. Students will learn what to take on an afternoon hike and 3-day camping trip, then how to safely use the tools to prevent injury and sickness. We will incorporate what we learned in the weather and orienteering classes, and have fun building simple but useful shelters in the woods and fields.
For more information visit
Fernbrookfarms
website
Anyone can email me at
Claire@fernbrookfarms.com
with questions, to register or to be added to our email list so that they receive the registration as soon as it is available each semester.
Osprey Salt Marsh Nature Cruise
I would like to offer you and your organization the opportunity to tour on my Salt Marsh Nature Cruise as part of your curriculum. The Osprey is a 37 foot 36 passenger vessel which runs daily cruises specializing in a close up look at the Salt Marsh and tidelands of Cape May. Our tours include an onboard and a dockside touch tank with many varieties of local marine life including sharks, eels, conchs, sponges and many varieties of fish and crabs. We see many different species of birds that live in our local salt marsh. The cruise also includes a history of Cape May from the perspective of Cape May Harbor.
The trip on the Osprey is a 2 hour cruise which normally costs $28 for adults and $15 for children 12 and under. The group rate would normally be $450 for up to 30 people.
There are three options that would be available for your group.
1. The group rate for your organization for a group of 20 or more would be $15 for adults and $10 for children 12 and under. Children 6 and under would be free. This would be for a regular trip which could include other passengers but trips at a time convenient for your group could be arranged.
2. The rate for the boat would be $300 for the trip which would include up to 30 passengers.
3. For small groups or families as part of your organization, I would offer a discount on the trip which would be $20 for adults and $12 for children as long as they mentioned this offer when making their reservation for a trip.
The Osprey is conveniently located at the Miss Chris Marina in Cape May only a few yards from the end of the Garden State Parkway. We have plenty of free parking and are located close to other attractions which could be included in your trip such as the Cape May Zoo, Cape May Lighthouse, the Cape May Point State Park, the Cape May Bird Observatory with which we are affiliated.
You can find more information about the Osprey on our website at ospreycruise.com or birdingbyboat.com. The boat is a Coast Guard certified and inspected vessel which has seating for 36 passengers and has an approved front viewing deck with a railing. There is a bathroom on board and we supply loaner binoculars for the use of our passengers.
I have over 20 years of experience in marine studies and regularly take exhibits to local schools and organizations. I have worked with children of all ages as I have 3 children, ages 7, 12, and 18, and have been heavily involved in coaching youth sports for 15 years at all levels. I have been a volunteer at our local elementary school for the past 12 years.
If this seems like an activity you would like to find out more about please feel free to contact me at 609-898-3500. We will be starting trips by May 1 2011.
For more information contact:
Robert Lubberman 609-425-2661 OR
Osprey Salt Marsh Nature Cruise
1218 Wilson Dr
Cape May NJ 08204
609-898-3500
The New Jersey Renaissance Faire
Enjoy a Day of Renaissance Edu-tainment!
The New Jersey Renaissance Faire
"2011 School Day at the Faire"
Friday, June 10, 9am-2pm
Come visit the teaching artists of the prestigious New Jersey Renaissance Faire in the Shire of their native domain, while allowing your students to participate in the Golden Age of English History! Interactive historical characters and figures of myth and legend interact with your students to make them feel a part of history. Your students will bear witness to exciting shows that will both entertain and educate, while giving students a truly memorable experience!
A Magical Experience They Will Never Forget!
Edu-tainment such as:
A Tournament of Arms: Experience the pageantry and valor of a full scale historical joust. Action and horsemanship in our full sized joust field!
Shakespeare, the Bard of Avon: Meet William Shakespeare and watch him perform scenes from his famous plays. Learn about the theatre and English literature from the man himself, the Bard in person!
Human Chess Match: Watch professional actor/stuntmen put on a full show of staged combat in a thrilling full-length human chess match at our Lakeside Amphitheater.
Falconry: Learn the history of these noble birds of prey and their relationship with the people of England to this day. See the noble flight of hawks and falcons before your very eyes.
Hamlet: Watch a live, abridged version of William Shakespeare's masterpiece, Hamlet, the Prince of Denmark- in a non-electronic, real world, 3-D, wooden lakeside theater!
Manners and Mannerisms: Our very own Sherriff, Marshall Law will take the students through lessons in the customs and manners of the Renaissance. Don't forget to bow!
Historical Glassblowing: Witness our very own glassblower give demonstrations of the craft of glass blowing through the ages, from the ancient Greeks all the way to the present day.
Visit our Smithy: Our very own smith will show you around the workings of his forge as he bends the metal to the will of his hammer.
The Legend of King Arthur: This year our shire will be visited by King Arthur and his Knights of the Table Round. Interact with this essential English myth as he does battle with his enemies Mordred and Lady Morgan. Also meet with Merlin and Lancelot and encounter the beauty of Lady Guinevere.
Admission: Only $12 per Student
Chaperone per every 10 Students is Free
Includes discount passes for the Weekend Faire
Assorted Food and Vendors on site. All-Inclusive Lunch Packages available
Discounts for groups of 100 or more

School Day at the Faire: Friday, June 10
New Jersey Renaissance Faire, at Liberty Lake: June 4/5 & 11/12
For more information visit:
www.NJRENFAIRE.com
or call (888) 864-8222
Six Flags Great Adventure Homeschool day

2011 event information is HERE! Homeschool day will take place on May 5, 2011.
NEW for 2011 - Every person who attends the catered buffet on Thursday May 5th will receive one FREE "play again" admission ticket to return to the park before October! (You must also purchase a park admission ticket).
EXCLUSIVE EDUCATION DAY - THEME PARK IS ONLY OPEN FOR STUDENTS
Learn about Radio Marketing from top professionals - Showcase Theater 11am
Compete in the Homeschooler division of the Business & Marketing Challenge
Speak to local organizations about what it takes to make it in their industry.
HOMESCHOOLER EXCLUSIVES
Drive through our 350-acre wild life preserve with more than 1,200 animals open only to Homeschoolers from 9am - 2pm.
Be a part of a Homeschooler only Dolphin Discovery Presentation - 3pm (time subject to change)
Eat lunch in a private pavillion reserved only for homeschooling familes - Old Country Picnic Grove 12-1pm
SAVE TIME - PUCHASE ONLINE!
Print admission tickets right from home with no minimum quantity!
To download the Homeschool Day group order form or make a purchase online go to:
www.sixflags.com/greatadventure
use the promocode:
HOMESCHOOL
As always visit
sixflags.com
for up to date information and downloads.
For more detailed information you can contact:
Special Events
Six Flags Great Adventure
Hurricane Harbor NJ & Wild Safari
P: 732-928-2000 x2850
F: 732-833-0116
njspecialevents@sixflags.com
See you at the park!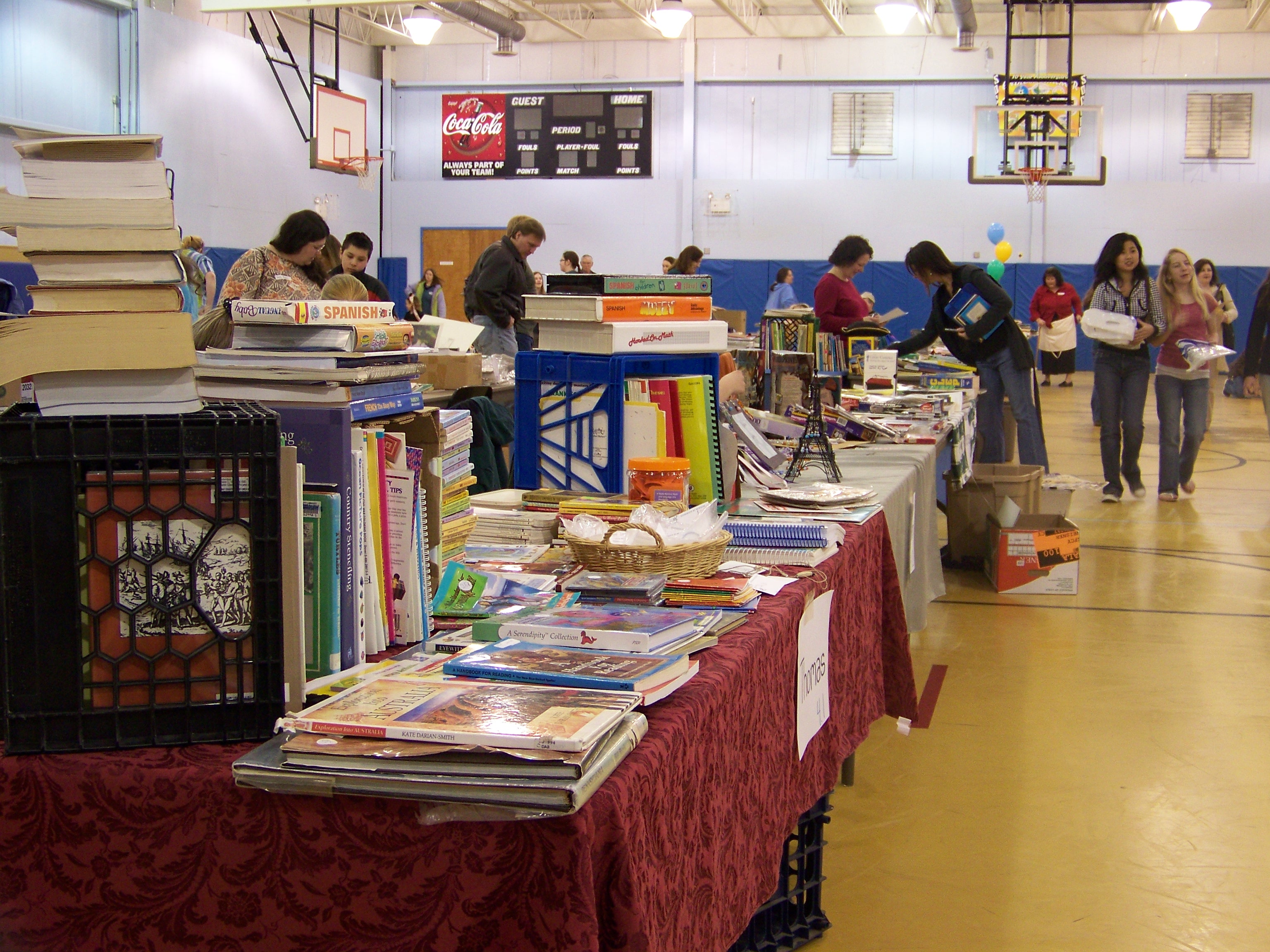 F.U.N. Curriculum Sale
You are invited to the 7th Annual
F.U.N. Curriculum Sale
Hosted by Families United Network
DEADLINE FOR SELLERS SPACE IS March 25th
Last year we had over 50 long tables jammed with curriculum at fantastic prices - and we are planning for even more this year!
Seminars offered again - registration on
website
Enter our FREE drawing for a lunch concession deal AND an early bird shopping pass by signing our website guest book
Breakfast & Lunch concession available for our
hungry shoppers!
Easy to reach from the Garden State Parkway.
Directions on website
http://FUNCurriculumSale.tripod.com
--------------------------------------------------------------------------------
DETAILS:
When: Saturday, April 2, 2011
Time: 9AM-1PM (8:00AM for those setting up to sell - which will also allow
for early-bird shopping for sellers only!)
Where: Upper Township Community/Recreation Center, 1790 State Highway 50, Tuckahoe, NJ (use directions link)
Who: Spaces are available for $6 each (We will be able to provide tables
for the first 40 people who reserve a space; anyone reserving a space after the first 40 will need to bring their own table.) The table/space fee is
non-refundable.
TO RESERVE A SPACE/TABLE:
ALL table reservations are automated. Please use the links provided. Deadline for table registration is March 25th. IMPORTANT - remember to print your "seller instructions" after paying for your space.
WHAT CAN I SELL??
This curriculum sale is a service to fellow homeschoolers. Sellers are limited to homeschoolers ONLY but ANYONE is welcome to come and purchase! Tell your teacher friends!! This will not be a "yard sale" but rather an "educational items" sale. The items which can be sold must be education-related (i.e. curriculum/books/video and audio tapes/cd's/dvd's/games/legos/kinex, etc).
Please, NO yard sale items and NO food items. Items made by homeschooled children can also be sold - i.e. potholders, scarves, refrigerator magnets, etc. but again, NO food.
The recreation facility is a full size gymnasium that is VERY spacious and can accommodate LOTS of sellers. This is a nice way to sell books/curriculum you are finished with and purchase needed items at the same time! Last year we had over 50 tables/spaces reserved with 45 sellers participating. There were many wonderful books and materials available for sale at fantastic prices. We are looking forward to more of the same this year! Read our feedback section for comments of those who have been blessed by this event.
We will have coffee, tea and baked goods available for purchase during the morning hours and lunch items (hot dogs, chips, etc.) available for purchase after 11:30AM. (See Concession link)
COME JOIN THE FUN!!
---
PUBLICATION DATES
ENOCH of NJ e-Newsletter NEXT DEADLINE
Here are the deadlines for the upcoming ENOCH of NJ e-Newsletters. The deadlines are firm and coordinated so that we can get you a fresh newsletter by the first of each month. Thanks.
March 2011 issue: Friday, February 23th
April 2011 issue: Friday, March 25th
May 2011 issue: Monday, April 25th
Send all submissions to
newsletter@enochnj.org
. This deadline serves the purpose of allowing time for editing and formatting the newsletter in order that time-sensitive information can be posted and mailed in a timely manner.
Final editing begins at the deadline. Submissions prior to the deadline are always welcome and encouraged.
Posting and emailing is normally by the 1st of the month (except for the June issue).
Thanks for your help in getting the newsletter delivered promptly.
SUBSCRIBE TO ENOCH'S e-NEWSLETTER
Why and How to Subscribe
If you are not already subscribed to this newsletter, you can subscribe now! If you would like the e-Newsletter delivered directly to your e-mailbox each month, go to Monthly Newsletter link on our website at
www.enochnj.org
.
Encourage your support group members to subscribe to the ENOCH email list! Include this portion of our newsletter in your monthly hardcopy newsletter. Get the word out that this newsletter is for them! We use our subscription list to notify the homeschooling community of changes to our website, of the Convention and our Leadership Conference, alerts, and other important news.
All submissions desiring consideration for publication in the e-Newsletter should be sent to
newsletter@enochnj.org
. Thanks.
ENOCH of NJ
Box 308
Atlantic Highlands NJ 07716
732.291.7800
office@enochnj.org
www.enochnj.org
Neither the ENOCH e-Newsletter, nor the Board of Directors for ENOCH New Jersey, endorses nor recommends any of the non-ENOCH programs, events, or opportunities listed. They are selectively provided as a service to those who wish to explore further. To remove your email from this mailing list, click here:
http://www.enochnj.org/index.php?ACT=5&id=ZEbMxuzeJH