ENOCH of New Jersey e-Newsletter
JUNE 2014
From the President's Desk
Dear Friends,
This month I want to take some time out to honor a homeschool pioneer, Barbara Massa. Mrs. Massa went home to her reward on April 23. Her obituary read "Barbara Massa, 90, NJ home-schooling pioneer" and she truly was a pioneer. Mrs. Massa's legal fight began the homeschool movement and paved the way for home schooling in New Jersey in 1962. When Mrs. Massa took her three older children out of school and decided to teach them at home, she had a high school education and relied completely on books from the library to teach them the "basic fundamentals."
Of course, Pequannock officials, where she lived at the time, charged her and her husband "with violating New Jersey's compulsory education law". Her case was in the courts for five years! "In State v. Massa, the court held that in educating a child at home, parents were required only to show that 'the instruction was academically equivalent to that provided in the local public school.' The case helped shape New Jersey policy on home schooling and is referenced on the Department of Education website."
To add a feather in her cap, two of her children became attorneys and another became an actuary. What we enjoy in New Jersey is all thanks to Barbara Massa. Today, I want to personally commemorate her life by recognizing this hero.
I want to also thank all of you who attended the convention this year! You will be receiving a letter and survey within the week. Once you receive the survey, please fill it out and give us your opinion and honest answers. I want to encourage you to give us any ideas that can help ENOCH in the upcoming years. We will have a drawing once all the surveys are returned and the winner will receive free family admission to the 2015 convention!
Thank you all again!
Serving Him,
Rich Millward
President, ENOCH of NJ
president@enochnj.org
Quotes are taken from NorthJersey.com, May 15, 2014

Lost & Found Items at Convention
Child's pink sweater left at Alpha and Omega Booth
Tall silver water bottle
Red folder with papers inside
Small clear purple zipper bag with items inside
Small paper bag with a notepad inside and miscellaneous items
Just click on the links above to follow us on facebook, twitter and/or Pinterest! Keep up with the lastest homeschool news, get encouragement from other homeschoolers or get some great ideas from a wide network of homeschoolers! The more people that "like", "tweet" or "Pin", the more information, encouragement and ideas we can all share!
Encouraging Words For Homeschoolers Across The Nation

Homeschool: When You Feel Like Giving Up
November 3, 2013 by Mary Prather
We all know homeschooling is DIFFICULT. It is a unique type of stress we shoulder as homeschooling mothers.
For the majority of last year I seriously considered GIVING UP. Throwing in the towel. Quitting. It was just TOO HARD.
I know what the tuition is at our local private schools. I know what it would take to put my children in our local public schools because I called the registrar at each school and asked. Believe me when I tell you I was seriously considered GIVING UP.
I am so thankful God worked in me to give me the courage and strength to keep going. Looking back I can see there were some helpful steps I took to overcome my feelings.
STOP
Yes, it's that simple. Just STOP homeschool for a while. Take a break. Believe me, your children won't suffer if you take a week or two (or even a month) off. I read this advice all the time, but it's TRUE!
Take time to take care of yourself and just be your children's MOTHER and not their TEACHER.
We finished our school year at the end of April last year – not by design. I just was worn out and we needed to STOP. Out of this break came rejuvenation. I achieved physical and mental rest. My children got a break from a somewhat grumpy, task-master mother.
It was not time wasted. In fact, I would say it was an investment.
Investigate Your Options
Much of the stress in our house came from having a preteen that was changing as a learner. Motivation was a constant struggle, as I know it can be with all children this age. When it's your own child though, it just doesn't make sense.
I knew that we needed accountability and structure coming from someone other than myself. We looked at several local homeschool hybrid schools. I cannot express to you the relief that came when we found Classical Conversations and we are happily involved in that this year!
Share
Do not suffer in silence!
I bore this weight of wanting to quit all by myself for several months. I even hid my thoughts from my husband, when he was more than willing to help me.
The day I shared my struggles with my husband, he immediately asked how he could help me. He then suggested I confide in a good friend. This friend would text me encouragement through the day, she would pray for me, give me books to read, and just LISTEN. She reminded me to give my children up to God and TRUST in His promises.
If you are having a hard time, please talk to someone. Chances are, many people have felt (or are feeling) the exact same way. There is great power in community and sharing!
Be Willing to Change Your Path
Sometimes a change in course can make all the difference.
Our homeschool had always been very eclectic. We did a lot of interest led learning and even bordered on unschooling during certain times. This wasn't working last year, yet I felt I would be "failing" (what a terrible word that is) if we abandoned that style and tried something more structured. People knew me as that creative mom that would plan and execute fun and engaging unit studies. I spent hours planning schoolwork.
I was getting tired.
It was also clear that my oldest NEEDED more structure and direction. My youngest loves checklists and memory work. I knew the Classical method was calling our name, but I just couldn't let my "ideal homeschool" die.
You see, I have a type A personality and when I get on a path I like to STAY on that path until the bitter end. (I'm learning this isn't one of my best qualities.)
Ditch the Comparisons
I had to stop comparing my children to other children we knew in school situations. I gave up reading blogs for a season. My children are just that… MY children. They are unique and comparing them to anyone else's children does us all a disservice.
Everyone goes through that feeling of wanting to give up on homeschooling. Maybe reading about my experience will help you know you're not alone. Take some time, find a friend, and remember why you started homeschooling in the first place. Give your decision over to God and trust He will coordinate everything for good.
This year is MUCH BETTER in our homeschool. It's not perfect, but I have learned that (just as in life) homeschooling goes in seasons. I think we'll stick with it for the long haul.
Mary is the author of a music appreciation curriculum for children, SQUILT, which aims to make teaching great music EASY for the non musical parent. She also blogs about her homeschool journey at Homegrown Learners. Her two children (ages 12 and 8) keep her learning and growing!
http://www.reallifeathome.com/homeschool-when-you-feel-like-giving-up/
OTHER EVENTS AND OPPORTUNITIES

HSLDA MEMBERSHIP
Join HSLDA and use ENOCH's Discount Code! If you are just joining HSLDA or are renewing you membership the discount code saves you money on your membership. If you are Parents of Preschoolers you can join for free if you your oldest child is younger than five. Please, also use ENOCH's HSLDA Discount Code on your application for your free membership; this helps ENOCH with programs that are available to the organization. Contact the ENOCH Office at office@enochnj.org and ask for ENOCH's HSLDA Discount Code.
Regular or renewal HSLDA Membership click here.
Parents of Preschoolers Free HSLDA Membership click here
For more details go to www.hslda.org

Goedeker's General College Book Scholarship
Win $500 for Books
Do you have a passion for learning and want to further your education? Do you want to improve your chances of employment by earning a college degree? We all know that, in today's economy, scraping together funds to attend college can be a challenge. Tuition alone can be a burden, but related expenses such as room & board, textbooks, and other materials add up quickly. It is easy to feel overwhelmed and discouraged, wishing for some relief. Goedeker's believes in your potential and would love to see you flourish. That is why we are offering a $500 grand prize scholarship toward costly college textbooks.
Goedeker's is a St. Louis-based, family-oriented company that has been in operation since 1951. We are dedicated to excellence in service, convenience in shopping, and offering quality products at affordable prices. Goedeker's General Book Scholarship is available to any high school senior or currently enrolled college student. As a company we are committed to supporting families and want homeschool students to be aware of this opportunity.
The official scholarship page can be found here: http://www.goedekers.com/college-scholarship.

Free Summer Bowling Program
The Kids Bowl Free Summer Bowling Program is available in our community and we thought that your family might enjoy this great deal. Each child receives 2 FREE Games of Bowling Every Day All Summer and last summer over 2,000,000 kids enjoyed this great program.
Here's How You Can Register Your Children/Family
1. Go to www.KidsBowlFree.com
2. Click on the State and then select the bowling center that you'd like to participate at.
3. Register your children to receive Free Bowling all summer long.
4. Sign up the adults and/or older children for the optional Family Pass which allows up to 4 adult family members including parents, grandparents, older siblings or an adult babysitter to join in the bowling fun.

The NJ HOMESCHOOL PROM!
BE SURE NOT TO MISS THE HOMESCHOOL EVENT OF THE SEASON!
The NJ HOMESCHOOL PROM!
Get ready for a night of ELEGANCE, DELICIOUS FOOD and wholesome FUN !!!!
WHERE: INDIAN SPRING COUNTRY CLUB
MARLTON, NJ 08054
WHEN: THURSDAY, JUNE 26TH, 2014
TIME: 7:00 P.M. - 12:00 MIDNIGHT
THEME: Let It GLOW!!!
TICKET PRICES*: $79.00 per person. You can currently buy tickets through the mail, BUT HURRY AS OUR TICKETS ARE SELLING AT AN UNPRECEDENTED PACE!! (our PayPal option on our website is not currently working, so don't wait for it to be fixed if you don't want to miss this year's PROM!)
*Ticket price includes Formal Chaperoned, Elegant Affair; 4 Course Sit-Down Meal; Endless Soda Bar; 5x7 Photo; Dance till your feet hurt & enjoy a wholesome, unforgettable fun night with friends!
WHO CAN ATTEND: ANY HOMESCHOOLER (& their guest) AGES 13-19
OUR SPACE IS LIMITED, SO CONTACT US AS SOON AS POSSIBLE TO PURCHASE YOUR TICKET!
DON'T MISS OUT ON ONE OF THE MOST FABULOUS EVENTS OF THE YEAR!
WE ALWAYS LOOK FORWARD TO SEEING YOU ALL THERE!
CONTACT US FOR TICKET REQUESTS AND QUESTIONS: njhomeschoolprom1@verizon.net
OR go to our website for further information: www.arxpub.com/HomeschoolProm/where.html

Shakespearean Drama Classes
Yes! Shakespeare can be fun! His plays were meant to be performed, not just studied in the classroom. Come join master teacher May Fung's class and you will be able to fulfill a high school requirement while making friends with a group of passionately creative homeschoolers.
For the past nine years, students have perfected their comedic chops in A Midsummer Night's Dream, brought tears to audience members' eyes in Richard III, and won awards for stage combat scenes in As You Like It. Throughout the year, Mrs. Fung will cover a gamut of theatre skills, including acting technique, choral recitation, and play analysis with an emphasis on Shakespeare's texts. The class will culminate in an intense rehearsal process and performance of one Shakespeare play. All class members will have the chance to participate in one of the Shakespeare festivals held in the state of New Jersey based on the Folger Shakespeare Library model.
Several classes will be forming in Somerset, Princeton and Lawrenceville. They are suitable for students in grades 9-12 and mature students in grades7 and 8. Around 30-32 two-hour classes will be held once per week from September 2014 to mid-May 2015. Student commitment is expected for the whole year. Interested students should email Mrs. Fung at may@cfung.net for class dates/times and tuition details.
May Fung is a graduate of the Hong Kong Academy of Performing Arts (www.hkapa.edu), Drama Director at Rutgers Community Christian Church and a veteran homeschooling mom. Check out her Facebook page for photos and news: https://www.facebook.com/mayfungdrama

Fast Break Basketball Camp - 14th summer season
Fast Break is looking forward to its 14th summer hosting basketball camps in North Jersey. There will be different sessions for boys and girls, with age groups ranging from entering 2nd grade to seniors in high school. The focus is on building basketball skills through proper instruction and skill repetition. This camp is great for students who would like to improve their skills before joining a school basketball team. The day camp offers good training ground for Grades 2-8. Sessions begin on Monday, June 23 and run until August 1, at the following locations: Hawthorne Christian Academy (Hawthorne), St. Nicholas Church (Wyckoff), and Green Pond Bible Chapel (Rockaway Township). The day camps are held from 9AM to 3:30 PM. The evening camps are from 6-9pm and are geared for high school level students.
If anyone has any questions, or would like a brochure, please contact the Fast Break Director, Kevin Standford at 973-851-0918, kstandford@hca.org or kevin@fastbreakbasketballcamp.org.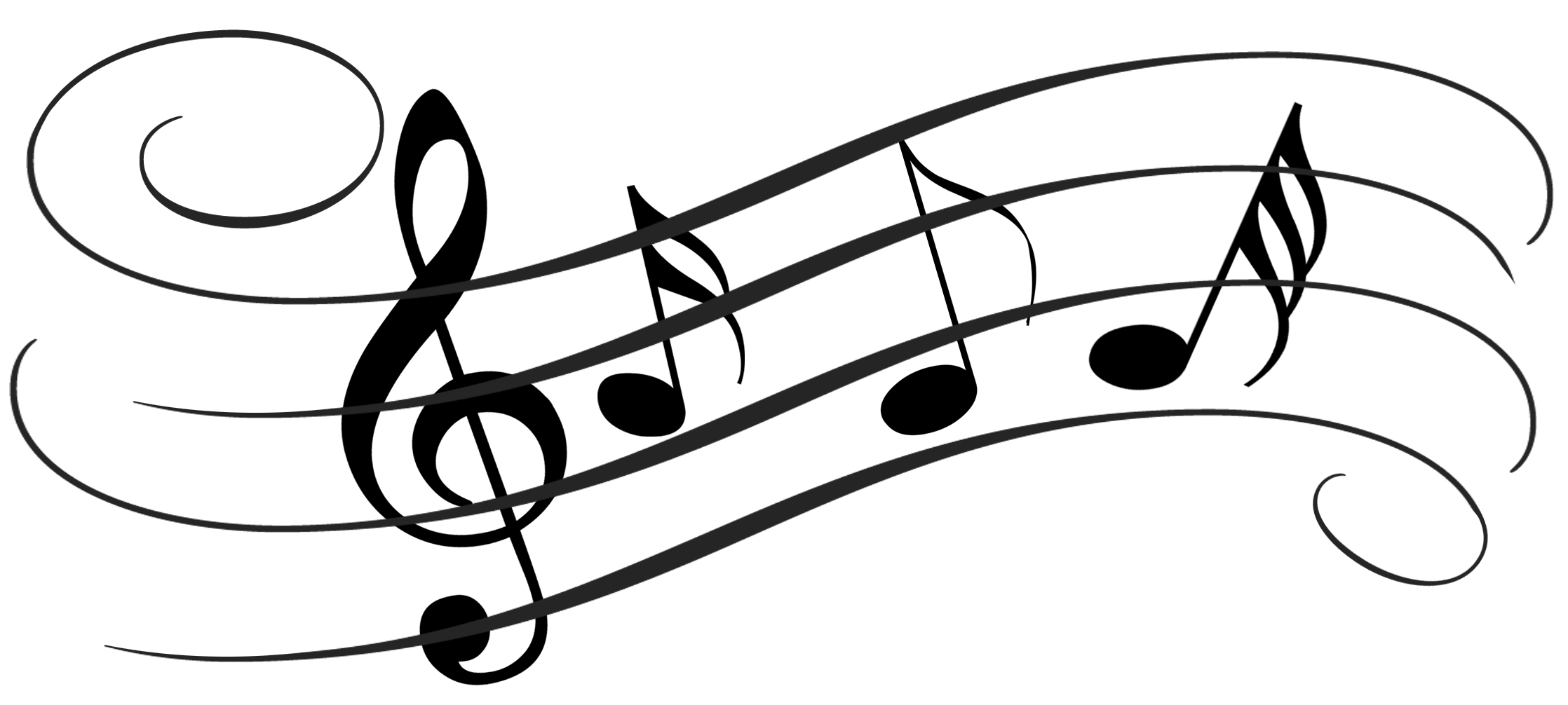 Christian Summer Music Camp
Christian Summer Music Camp
Looking for an outstanding Christian summer music camp for your junior high or senior high son or daughter?
Founded in 1962 by Hungarian virtuoso Wilmos Csehy, Csehy Summer School of Music is held July 6 to August 2, 2014 at Houghton College, located in western New York State. Noelle Dachis and Beth Prins are both graduates of Houghton. Csehy is known for Christian commitment and musical excellence.

Campers sleep in counselor-supervised dormitory space, eat in Houghton's cafeteria, and perform in Houghton's recital halls and chapel.

Campers range in age from 12 to 18 and may attend for 1, 2,3 or 4 weeks, though most sign up for a two week session. About one-quarter of Csehy's campers are from home-schooled families.

Rates for 2014 are one-week total cost being just $650.
To learn more about Csehy, either look up www.csehy.com or http://www.csehy.com/StepsToGetHere/Rates.htm
Faculty members are gifted, professional, Christian musicians dedicated to developing the students' spiritual awareness as well as their musical gifts.

Campers study classical pieces as well as hymns and then perform each Saturday afternoon at 4 pm in concert at Houghton. This concert (free) is open to families and friends of Csehy. Additional activities like frisbee round out the schedule to develop the musicians through fellowship, fun and teamwork.
Participants are junior high and senior high students who play the piano, band or string instruments, including percussion, piano and classical guitar at the intermediate and advanced levels. Students perform in orchestra, choir, band and/or ensembles. Music ministry opportunities are available in churches for those staying multiple weeks.
Christian commitment! Chapel, Devotions, Ministry teams, Lifelong friends Musical excellence! Orchestra, Band, Handbells, Choir, Lessons, Theory.
If you are interested in attending, please include my name as a referral: kathyhanse@aol.com
AMERICA'S PREMIER COLLEGE TOUR COMPANY
America's Premier College Campus Tour Company
2014 goCAMPUSing PRE-PLANNED COLLEGE SUMMER TOURS
FROM AMERICA'S PREMIER COLLEGE TOUR COMPANY.
JULY 2014 SOUTHERN COLLEGE TOUR:
Georgia Institute of Technology, Emory University, Vanderbilt University, University of Tennessee, Duke University, University of North Carolina at Chapel Hill, Wake Forest University, & High Point University
http://www.gocampusing.com/documents/campusTours.html#Southern
JULY 2014 NEW ENGLAND/IVY LEAGUE COLLEGE TOUR:
Yale University, Brown University, Harvard University, Boston University, Northeastern University, Tufts University or Massachusetts Institute of Technology (MIT), University of Massachusetts Amherst (UMASS), & Amherst College
http://www.gocampusing.com/documents/campusTours.html#NEIL
AUGUST 2014 MID ATLANTIC SUMMER COLLEGE TOUR:
Princeton University, University of Pennsylvania, University of Delaware, University of Maryland, Georgetown University, George Washington University, Loyola University, & Johns Hopkins University
http://www.gocampusing.com/documents/campusTours.html
#MIDATLANTICSUMMER:
Do you know a high school student who would benefit by visiting a few colleges, and from some college prep information, and have their questions about colleges answered?
Maybe a high school freshman or sophomore who needs a little motivation to do better and work harder in High School?
What about a high school junior, who is panicking and/or stressed out about their decisions leading into senior year.
Or, what about a son or daughter who never seems to listen to their parents about anything, let alone their college choices. What happens to them?
goCAMPUSing can happen to them! We make all of our Pre-Planned & Custom College Tours comprehensive, informative, fun, and very affordable. The goCAMPUSing experience is extraordinary. Parents, public & private high schools, boarding academies, and organizations, (like the Girl Scouts), all over the US, (and beyond the US), are turning to goCAMPUSing to provide college tours for their children/students, because of the level of college preparatory information and college experiences we impart to the students on our tours.
Please take some time to visit our website: www.goCAMPUSing.com to learn a little more about us ...and seriously think about it: Isn't there some high school student that you know who would benefit from a goCAMPUSing College Tour?
For more information contact: Judy Marrazzo at: judy@gocampusing.com or call 516-941-6992 Monday through Friday 10AM to 4PM Eastern Time for additional information.
goCAMPUSing Inc., America's Premier College Tour Company. Each goCAMPUSing college tour is like a mini college prep course on wheels. goCAMPUSing College Advisors ride along on every trip to point out the nuances of each college/university visited, talk about aspects of each college and how they compare to other colleges not seen on the tour, plus answer student's questions, discuss the college selection and admissions process, discuss SAT & ACT testing & test scores, and much more.
---
PUBLICATION DATES
ENOCH of NJ e-Newsletter NEXT DEADLINE PLEASE NOTE CHANGES IN DATES OF DEADLINES BELOW!

Here are the deadlines for the upcoming ENOCH of NJ e-Newsletters. The deadlines are firm and coordinated so that we can get you a fresh newsletter by the first of each month. Thanks.

July 2014: No Newsletter this month
August 2014: Friday, July 25th
September 2014: Monday, August 25th
Send all submissions to newsletter@enochnj.org. This deadline serves the purpose of allowing time for editing and formatting the newsletter in order that time-sensitive information can be posted and mailed in a timely manner.

Final editing begins at the deadline. Submissions prior to the deadline are always welcome and encouraged. Submissions received after the deadline are not guaranteed to appear in the newsletter.

Posting and emailing is normally by the 1st of the month (except for the June issue).

Thanks for your help in getting the newsletter delivered promptly.
SUBSCRIBE TO ENOCH'S e-NEWSLETTER
Why and How to Subscribe
If you are not already subscribed to this newsletter, you can subscribe now! If you would like the e-Newsletter delivered directly to your e-mailbox each month, go to Monthly Newsletter link on our website at
www.enochnj.org
.
Encourage your support group members to subscribe to the ENOCH email list! Include this portion of our newsletter in your monthly hardcopy newsletter. Get the word out that this newsletter is for them! We use our subscription list to notify the homeschooling community of changes to our website, of the Convention and our Leadership Conference, alerts, and other important news.
All submissions desiring consideration for publication in the e-Newsletter should be sent to
newsletter@enochnj.org
. Thanks.
ENOCH of NJ
Box 308
Atlantic Highlands NJ 07716
732.291.7800
office@enochnj.org
www.enochnj.org
Neither the ENOCH e-Newsletter, nor the Board of Directors for ENOCH New Jersey, endorses nor recommends any of the non-ENOCH programs, events, or opportunities listed. They are selectively provided as a service to those who wish to explore further. To remove your email from this mailing list, click here:
http://www.enochnj.org/index.php?ACT=5&id=ZEbMxuzeJH