ENOCH of New Jersey e-Newsletter
MARCH 2011
From the President's Desk
MARK YOUR CALENDAR
ENOCH'S 21ST ANNUAL HOMESCHOOL CONVENTION
JUNE 17th – 18th, 2011

Please note the date change
The State of ENOCH
Recently, ENOCH held a Board meeting and discussed our convention operations and needs. We explained to up and coming Board members how our convention is run. They expressed that they had been attending ENOCH's convention for years but never knew what we told them. They felt others should know the facts.
Here are some things you may not know about ENOCH:
ENOCH is a Board of all volunteers. The organization has no paid staff.

We do not have an office. Our volunteers use their homes.

Our annual convention is our main source of income. What we net after the convention carries us to the next year with a small amount designated to run the organization. The 2010 Convention costs ENOCH almost $60,000. This included the facility; decorator; printing, mailing, supplies, meals, speakers, hotels, rental equipment, advertising, etc.

We have many volunteers who help us throughout the convention, some for the entire weekend. There are volunteers who work before and after the convention as well as others who work all year long. Without them ENOCH could never survive.

ENOCH does not have a membership for the homeschoolers of New Jersey. With the economy as it is, this would involve another expense for homeschooling parents who are already on tight budgets.

Right now, we do not have someone to serve homeschoolers by handling all the office emails and phone inquiries that come into ENOCH. My wife at this time does all this.

We offer a Support Group Leadership Conference once a year.

The Board would like to do more events but that is not possible due to shortage of Board members and financial concerns.
Why does ENOCH give this report? Because the homeschoolers of New Jersey deserve to know who represents them and answers their questions, how ENOCH handles the convention and the costs involved. We want to let you know the truth of the matter. ENOCH struggles to meet the needs of homeschoolers through the state and at the convention. We would love to announce one year that ENOCH has a full Board of willing volunteers – including reps for all areas of the state and an office manager.
The Board of ENOCH wants you to know the reality of where we are. If you can help us at the convention - great! You can let me know at president@enochnj.org. However, I want you to do ONE MORE THING for us. The next time ENOCH crosses your thoughts, pray for us. We need it. We are not great spiritual giants. We are simple folk that need God to sustain us and rely solely on Him for our help.
May the Lord bless you this month. Make plans to join us this year at the convention. Help us make it a successful year for the glory of God!
In His Service,
Richard Millward
President
PRAYER REQUEST

Prayer Request for Speakers & Exhibitors
As convention season is now starting for the speakers and exhibitors many of them are having financial struggles. One vendor that came last year for the first time and was looking forward to coming again this year will not be able to because of a fire. The fire destroyed a large portion of his stock. He does hope to be back next year. A speaker who usually comes to our convention will not be here either. In fact, he will not be doing any conventions because of financial difficulties. Many speakers and exhibitors have to make tough decisions about which conventions to attend this year.
What can you do about this? First, you can pray for the speakers and exhibitors as they travel around the country and for those this year that had to cut back or not go at all. Second, when you come to ENOCH's Convention tell the exhibitors that you appreciate them coming and buy their products, if you use them. Even if you see a vendor that you normally do not buy from just stop by and thank them for coming.
Make sure that you thank the speakers also, whether it is one of the keynotes or a workshop speaker. A word of encouragement and appreciation can go a long way. Someone could be having a bad day and maybe the Lord will use you to encourage him or her.
Encouraging Words From Homeschoolers Across the Nation
Why Attend a Convention?
Authors: Susan Stewart and Susan Beatty
Homeschooling is a new idea and you may be getting overwhelmed. You're trying to make sense of all the information and are wondering if attending a convention would be a good idea or it would just be too overwhelming.
Why should you go to the expense and bother of attending a convention?
It's easy to think that you can just buy recordings of workshop sessions, or look at a curriculum product online. Before you succumb to the idea that everything available at a convention is available on the Internet think about what you can't get online.
NETWORKING.

Maybe trite, but it's true. God created us social creatures. We need to be around others.
REFRESHMENT

. If you are discouraged or overwhelmed with all of the new information, going to a convention may be what you need to clarify your vision and path. Chatting with like-minded people is uplifting.
ENCOURAGEMENT

. It's nice to hear that you can do this new thing called homeschooling or if you are already homeschooling, that you are doing o.k.
IDEAS

. At a convention, you can explore new teaching methods by not only looking at materials in the exhibit hall, but by attending seminars about particular methods in order to be more informed about implementation.
CURRICULUM.

You get the opportunity to look at the material before you purchase. Sometimes the author of the material is available to answer your questions. Better yet, it's not unusual to chat with other parent educators who have tried the same product.
A FAMILY VACATION.

Conventions often have activities, often at great discounts, for the whole family.
Bottom line: Make plans to attend ENOCH's convention and take the plunge. You won't regret it.
ENOCH EVENTS
MARK YOUR CALENDAR


ENOCH'S 21ST ANNUAL HOMESCHOOL CONVENTION


JUNE 17th – 18th, 2011

Please note the date change
HOMESCHOOL CONVENTION 2011
This year's convention will be held Friday and Saturday, June 17-18, 2011 at the NJ Convention & Expo Center at the Raritan Center in Edison. Make your plans now to attend. Online registration opens March 15, 2011. The most current information regarding the convention can be found on our website at www.enochnj.org after March 15th.
Here are some things to look forward to at the convention.
Early Bird Deadline - You can save about 30% off the regular admission price. A married couple can attend the convention for only $38!
Used Curriculum Sale – Try selling those books you have collected throughout the year and bless other home school families. You can price your books using the forms on the website, drop them off when you first enter the convention center and then receive your check in the mail.
Volunteer – Volunteer requires just 2 ½ - 3 hours. You can shop at the Used Curriculum Sale on Friday night and get the best deals FIRST! The sale does not open to the general public until Saturday.
Exhibit Hall - You can save money by taking advantage of the convention specials that most exhibitors offer. At the convention, you can see what you are buying, compare it to other products and ask exhibitors questions!
Workshop Recordings – As you browse through the program, there may be a workshop you cannot attend. Don't worry! You can purchase the workshop talk on CD at our Recording Booth.
Teen Track - This year, ENOCH is thrilled to have Worldview Academy doing the Teen Track for us this year! For just $10 additional to the Teen registration price, your teen can enjoy Jeff Baldwin throughout the day on Saturday! In addition, Jeff will be giving talks to the adults on Friday.
Children's Program – Your children will enjoy Jim Weiss from Great Hall Productions as he narrates exciting stories from Greek Myths to Medieval Knights to Sherlock Holmes. They can also enjoy becoming a knight or a civil war soldier with Historical Happenings!
Finally and most importantly – One price gives you access to speakers and exhibitors alike.
We invite you to come and be refreshed, renewed and revived. It is time to "Renew the Vision!"
See you at the convention!
The ENOCH Board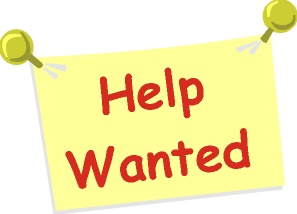 HELP WANTED
ENOCH is in need of volunteers. We are looking for a homeschool mom or dad whose children are almost graduated or recently graduated who desires to serve the homeschool community. If you enjoy answering voicemail messages and handling emails for the ENOCH office, we have a job for you! Please contact us
office@enochnj.org
. We can give you more details if you like.
VOLUNTEERS NEEDED!
Our dedicated volunteers shoulder the load for ENOCH. Without hard-working Coordinators and those who support them, organizations like ENOCH would never get off the ground. If you can spare some time and talent on behalf of all New Jersey homeschoolers, we'll be glad to have your help.
Help A Coordinator: Our Coordinators need the assistance of many other volunteers to get ENOCH's work done.
Current Openings: Like most all-volunteer organizations, ENOCH is rarely "fully staffed." It seems we can always use another helping hand. If you can fit some homeschooling community service at our convention, please contact us at
Volunteers@enochnj.org
. We will let you know what positions are open.
The Annual ENOCH Essay Contest is here for 2011! Opening March 1st!
Here are the topics for each age group:
Youngest group (6-9) topic- The Bible says "Be kind to one another". What is the kindest thing anyone has ever done for you, and how were you kind in return?
Middle group (10-13) topic- What was the most influential invention of the twentieth century?
Eldest group (14-18) topic- What person in the twentieth century has influenced your life the most?
The winning essays will appear in future ENOCH E-Newsletters, on the ENOCH website, and posted at the ENOCH convention!
Prizes:
6-9 years: $50.00
10-13 years: $75.00
14-18 years: $100.00
Prizes will be awarded at the Annual ENOCH Convention on June 17th-18th, 2011.
Eligibility: Must be a child living in New Jersey between the ages of 6 and 18 who is being home educated when writing the essay. Children of current or former ENOCH Board members are not eligible.
Judgment Criteria: Focus on assigned topic, theme, presentation, creativity, Christian world view and message.
Deadline: Must be received by end of the day – Sunday, May 1, 2011
How to submit: All essays must be emailed in plain text in the body of an email to contest@enochnj.org.
The Subject of the email should be "ENOCH Essay Contest".
Prior to the actual essay please include the following information:
Student's first and last name
Parent's first and last name
Family's mailing address
Family's telephone number
Child's birth month and year
Essays should not be submitted as an attachment to the email, as we may not be able to open attachments.
Essays will not be accepted by any other means such as mail or direct delivery.
Format: Essay written by a single author. Other literary forms of communication such as poems are not acceptable. Group submissions are not acceptable.
Length: There is no minimum length, but a length should be chosen that is age appropriate and adequately answer the topic question. The following also apply:
6 to 10 years: 800 word maximum
11 to 13 years: 1200 word maximum
14 to 18 years: 1500 word maximum
Winner Notification: Winners will be notified by email by June 10, 2011. They will be awarded their prize at the Convention on June 17th-18th, 2011.

ENOCH is on Facebook and Twitter, Too!
We are on Twitter and Facebook! Become a fan of
ENOCH of New Jersey
on facebook and Twitter! Find out all the homeschool happenings in NJ as welll as links, announcements, stories, etc. that are posted to help you. Tell every homeschooler you know! BECOME A FAN TODAY and join us on facebook and Twitter!
HOME SCHOOL LEGAL DEFENSE ASSOCIATION

Why Join HSLDA?
Protects your right to homeschool
and defends your family. A lawyer is on call 24/7.
Provides fast help by phone or email: Get direct answers to your specific questions about home education. Veteran homeschooling parents are available to answer your questions and help you find resources for teaching your children:
• Early years (PreK–8th grade)
• High school (including preparing for college or career paths)
• Struggling learners (special needs/gifted and talented)
Preserves homeschool freedom for all families by promoting homeschooling nationwide, as well as by working with state homeschooling groups to pass homeschool-friendly legislation and stop unfavorable bills at the state and federal levels.
Partners you with the cause: Although homeschooling is recognized in every state, HSLDA receives phone calls each day from families whose right to homeschool is being challenged or discriminated against by school officials, social workers, employers, colleges, armed services recruitment officers, and government bureaucrats. The customizable nature of homeschooling defies the educational elite's ideal of mandatory, uniform indoctrination—making parental choice in education a target for elimination. By joining HSLDA, you are supporting families who are fighting for their right to homeschool today and standing together to preserve homeschooling freedom for tomorrow.
For more information about HSLDA visit their website at: www.hslda.org
Energize Your Homeschool at the ENOCH of New Jersey 2011 Homeschool Convention!
Dear HSLDA Members and Friends:
Ready for the next school year? Get a head start at the Education Network of Christian Homeschoolers of New Jersey annual homeschool conference, hosted this year on Friday and Saturday, June 17–18, 2011, at the New Jersey Convention and Expo Center in Edison, NJ. We encourage you to attend—you'll hear inspiring speakers such as Kevin Swanson and Andrew Pudewa, attend workshops on a variety of topics, and browse mutiple vendors.
HSLDA will be there too, with special offers just for new and renewing members. Join or renew at the conference, and you'll receive discounts, gift certificates, and other rewards. Bring a friend to our table—members get a $10 coupon when they refer a friend who joins!
More details will be sent as the conference approaches. For now, we just want to make sure that you mark June 17–18, 2011, on your calendar and plan to attend!
Sincerely,
HSLDA, in cooperation with the Education Network of Christian Homeschoolers of New Jesery
For further information, please visit ENOCH's website.
OTHER EVENTS AND OPPORTUNITIES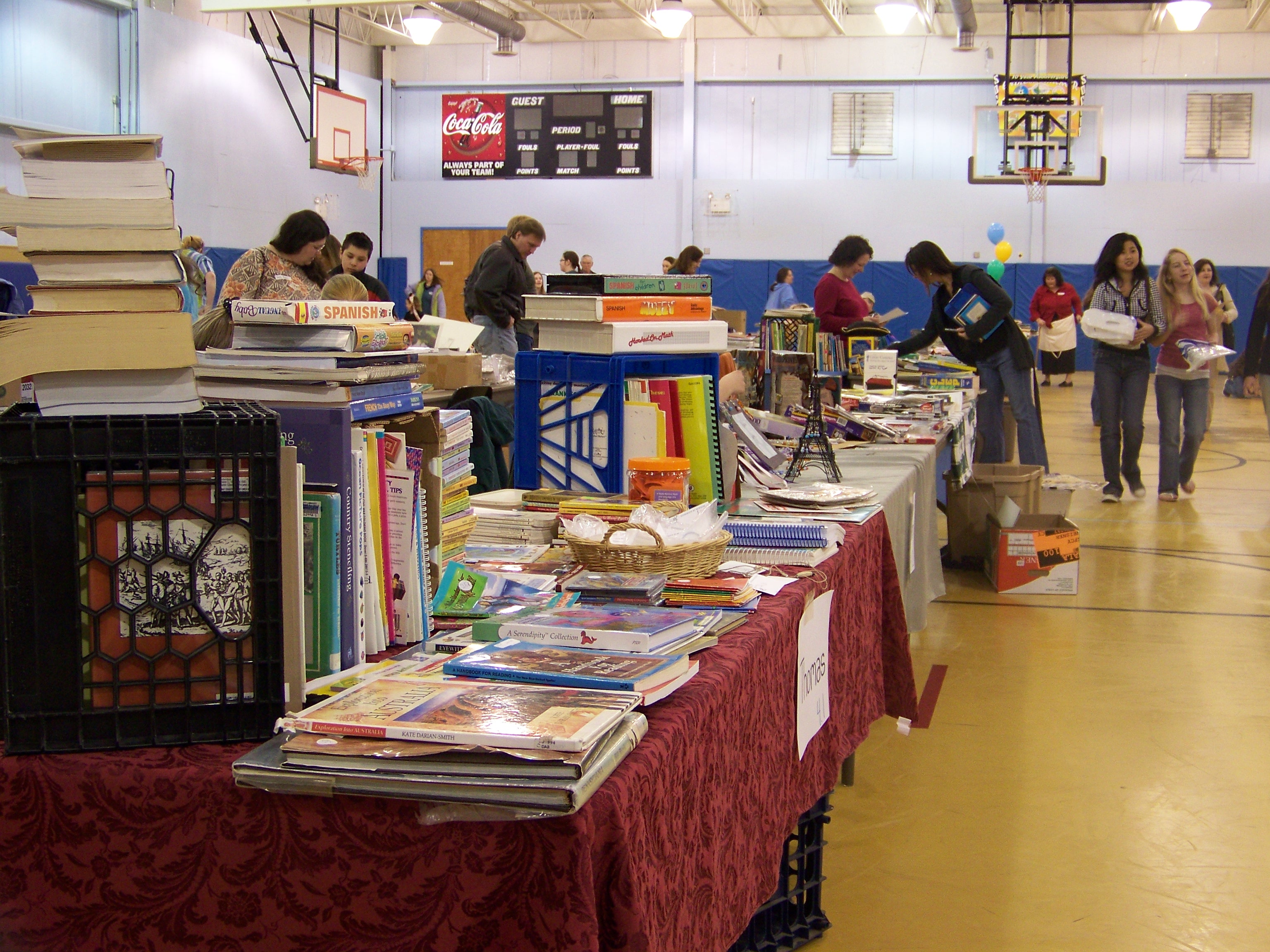 F.U.N. Curriculum Sale
You are invited to the 7th Annual
F.U.N. Curriculum Sale
Hosted by Families United Network
DEADLINE FOR SELLERS SPACE IS March 25th
Last year we had over 50 long tables jammed with curriculum at fantastic prices - and we are planning for even more this year!
Seminars offered again - registration on
website
Enter our FREE drawing for a lunch concession deal AND an early bird shopping pass by signing our website guest book
Breakfast & Lunch concession available for our
hungry shoppers!
Easy to reach from the Garden State Parkway.
Directions on website
http://FUNCurriculumSale.tripod.com
--------------------------------------------------------------------------------
DETAILS:
When: Saturday, April 2, 2011
Time: 9AM-1PM (8:00AM for those setting up to sell - which will also allow
for early-bird shopping for sellers only!)
Where: Upper Township Community/Recreation Center, 1790 State Highway 50, Tuckahoe, NJ (use directions link)
Who: Spaces are available for $6 each (We will be able to provide tables
for the first 40 people who reserve a space; anyone reserving a space after the first 40 will need to bring their own table.) The table/space fee is
non-refundable.
TO RESERVE A SPACE/TABLE:
ALL table reservations are automated. Please use the links provided. Deadline for table registration is March 25th. IMPORTANT - remember to print your "seller instructions" after paying for your space.
WHAT CAN I SELL??
This curriculum sale is a service to fellow homeschoolers. Sellers are limited to homeschoolers ONLY but ANYONE is welcome to come and purchase! Tell your teacher friends!! This will not be a "yard sale" but rather an "educational items" sale. The items which can be sold must be education-related (i.e. curriculum/books/video and audio tapes/cd's/dvd's/games/legos/kinex, etc).
Please, NO yard sale items and NO food items. Items made by homeschooled children can also be sold - i.e. potholders, scarves, refrigerator magnets, etc. but again, NO food.
The recreation facility is a full size gymnasium that is VERY spacious and can accommodate LOTS of sellers. This is a nice way to sell books/curriculum you are finished with and purchase needed items at the same time! Last year we had over 50 tables/spaces reserved with 45 sellers participating. There were many wonderful books and materials available for sale at fantastic prices. We are looking forward to more of the same this year! Read our feedback section for comments of those who have been blessed by this event.
We will have coffee, tea and baked goods available for purchase during the morning hours and lunch items (hot dogs, chips, etc.) available for purchase after 11:30AM. (See Concession link)
COME JOIN THE FUN!!
Homeschool Used Curriculum Fairs
Homeschool Used Curriculum Fair
May 12, 2011
7-9 PM
Skylands Chapel
350 Willow Grove Street, Hackettstown, NJ
This curriculum sale is a service to fellow homeschoolers. Sellers are limited to homeschoolers ONLY but ANYONE is welcome to come and purchase! Tell your teacher friends!! This will not be a "yard sale" but rather an "educational items" sale. The items which can be sold must be education-related (i.e. curriculum / books/video and audio tapes / cd's / dvd's / games / legos/kinex, etc). Please, NO yard sale items.
Items made by homeschooled children can also be sold - i.e. potholders, scarves, refrigerator magnets, etc. This is a nice way to sell books/curriculum you are finished with and purchase needed items at the same time! Last year we had a great turnout. There were many wonderful books and materials available for sale at fantastic prices. We are looking forward to more of the same this year!
If you are planning on selling at the fair please RSVP at the website calendar to reserve a table by Monday, May 9th.
Any questions, please contact Michele Gross at
gross991@verizon.net
.
Homeschool Used Curriculum Fair/Bake Sale
May 19, 2011
7-9 PM
Cornerstone Calvary Chapel
6550 Route 9 South, Howell, NJ
This curriculum sale is a service to fellow homeschoolers. Sellers are limited to homeschoolers ONLY but ANYONE is welcome to come and purchase! Tell your teacher friends!! This will not be a "yard sale" but rather an "educational items" sale. The items which can be sold must be education-related (i.e. curriculum / books/video and audio tapes / cd's / dvd's / games / legos/kinex, etc). Please, NO yard sale items.
Items made by homeschooled children can also be sold - i.e. potholders, scarves, refrigerator magnets, etc. This is a nice way to sell books/curriculum you are finished with and purchase needed items at the same time! Last year we had a great turnout. There were many wonderful books and materials available for sale at fantastic prices. We are looking forward to more of the same this year!
This year we will be hosting a bake sale at the curriculum fair. Stop by for a sweet treat and healthy options too. All proceeds will go toward the REACH coop yearbook. (a ministry of Cornerstone Calvary Chapel)
If you are planning on selling at the fair please RSVP at the website calendar to reserve a table by Monday, May 13th. If you would like to donate toward the bake sale please make note of that when signing up.
Any questions, please contact Michele Gross at
gross991@verizon.net
.
Supplemental Homeschooling Sessions
NJ-state/AMS certified teacher conducting supplemental homeschooling sessions in Bergen County.
My name is Suzanne Marie Amato. After years of teaching in both public and private schools, I realized the need for better alternatives to institutional education. After spending three summers in intensive Montessori elementary training, and sitting through many educational psychology classes, I realized something was missing in the translation from teacher-training to actual implementation in the classroom.
A passionate educator, I soon realized I could not promote change from within, so I decided to create my own program. Having spent many years with children of all ages, I realized what homeschoolers already know. You must, first and foremost, know the child. Their strengths, interests, and individual potential are the foundation for the intellectual, emotional and physical health of our children. The bond that parents have with their children is their greatest asset.
After establishing a solid relationship based on mutual respect with the student, the foundation for learning is set. I can then share my love of learning and critical thinking. I use a combination of classical and Montessori-based approaches.
I specialize in:
teaching critical thinking skills using Socratic reasoning
moving from the concrete to abstract in mathematical concepts
emphasizing cross-curricular connections
Discovery-based learning

If you are seeking a curriculum and don't know where to begin, I have a full curriculum including lessons and Montessori elementary materials for: K-6 Math, Geometry, History, Geography, Science, and K-8 Language Arts: including vocabulary, spelling, grammar, literature and writing. Or you can choose to join our existing group of homeschoolers who meet every Tuesday and Thursday for three-hour sessions of Math/Geometry and Language Arts. Rates are $10.00/hour/student for group sessions of 3 or more students. Literature circles are also available for the same group rate.
What makes our groups unique:
A combination of Montessori and classical-based approach to learning.
Lessons are customized to your child's ability level and background knowledge.
An environment rich with engaging manipulatives and a wide variety of resource materials is provided.
Multiple Intelligences are assessed to determine your child's strongest learning style.
Through many years of research and training, I have also created my own Literature and Writing program based on higher-level meta-cognitive comprehension strategies and the 6 Traits of Writing. Also available are Languare SAT prep, preparation for state testing and high school entrance exams. One-on-one tutoring is very affordable and can be conducted weekday mornings, evenings and Saturday mornings.
Please call 201-439-0601 or email
Lv2reed@aol.com
for more information.
Come join our group and watch your child's passion for learning blossom!
Westerly Learning Center-Physics classes coming this fall
Westerly Learning Center
will be offering a high school level course in physics this coming fall. The class will meet once a week, Thursday, 12:30-3:00 at Westerly. There will also be a live video chat on Monday 8-9pm. Students will engage in an in-depth study of the physical world through hands-on and virtual labs as well as observations and written problems. Our focus will be on developing the ability to synthesize information and apply it to new situations. Topics will include Newton's Laws, energy, projectile motion, momentum, rotation, electricity, magnetism, waves, sound, and light. Apply what you've learned at Great Adventure on our trip in the spring. The weekly video chat will focus on problem-solving and student questions with assignments. Algebra pre-requisite. For more information, email
learningcenter@westerlyroad.org
or call 609-683-1430
PIANO Instruction

Private One-on-One Lessons in Your Home
FOCUSING ON THE BEGINNING PIANO STUDENT
For more information contact: Toni Russo at 973-960-9797
Daytime and Evening Sessions Available
Over 25 Years Experience
HORSEBACK RIDING LESSONS

HORSEBACK RIDING LESSONS (856) 252-7075 - Contact Regina
Something new for your Phys Ed classes? We are a Christian family who owns a horse farm in Central NJ, (at 850 Monmouth Road - on Route 537 - just down the road from Six Flags Great Adventure, right off Rt 195) and we would love to welcome homeschooling families. In past years, we homeschooled our own children who are now in college, and are aware of the challenges facing homeschooling parents to find good choices for activities. Our facility has a large indoor arena (80X200), with full jump course, to facilitate all-weather riding with minimal cancellations due to weather. We have a nice variety of horses and ponies for lessons and pony rides. In addition to riding lessons, our program offers a full equestrian science education program offered through 4H, that includes classroom lessons on the ground (unmounted) as well as full instruction in the saddle (mounted). Our instructor is also experienced in teaching special needs riders (Down Syndrome, Cerebral Palsy, ADD, ADHD). Horseback riding lessons available to all homeschooling families at discounted rates-flexible schedules to accommodate your needs. Groups (such as Brownies, Cub Scouts, Girls Scouts, and Boys Scouts) welcome!
Lesson Program
Both Western and English disciplines taught with an emphasis on safety and balanced seat riding. Beginners to advanced riders welcome!
Summer Horsemanship Camp
June 27-July 1/July 11-15/ August 1-5/August 15-19 $295 for the week. (10% Multiple Session/Sibling Discounts Offered) Please call for details/questions. Camp Hours 8:30am-4:00pm. Limited to 10 campers per session-Riding Skill Levels: Beginners to advanced riders are welcome. Avg. of 4 Hours of riding per day!
4H Club Membership
Free-meets twice per month-2nd and 4th Saturdays!
On-site shows and gameday on horseback
Special Group Rates
Clubs such as Boys' Scouts, Girls' Scouts, etc. ($25 per scout/club member) Minimum of 6 members for group discount.
Please mention your membership in
ENOCH
and this ad when calling to receive the discounted rates.
Call Regina for available times and appointments, (856)252-7075. See our Facebook page for Freedom Farm USA and my page, Regina Ennis.
Visit our website at
www.Freedomfarmusa.com
Special Extended Horsemanship Program
When you are a part of our WEEKLY lesson program, you may come out and help exercise our horses/ponies on Saturdays at our farm. That allows you to get extra riding and some instruction at no extra cost-call for details. Affordable Horseshowing opportunities as well for those interested! Our riders regularly participate in local shows, both rated and unrated.
~~~Where the Spirit of the Lord is there is freedom.~~~
TCHSA FALCONS BASEBALL
Homeschool travel baseball has begun! Optional indoor practices have started in Robbinsville, NJ from 2 – 4 pm... come work on building your skills. There will be a spring training week from in March from 3:00 – 5:00 pm each day in East Greenwich (possibly Robbinsville or Collingswood if it rains). Also under consideration is the NHBA World Series in Indiana over Memorial Day Weekend or another tournament in Western, PA. We play other homeschooled teams and Christian/private schools. Ages 13 and up.
If you are interested or have questions, please contact:
Ed Miller
TCHSA Falcons Baseball
609-203-0672 (cell)
ed@ivcfnynj.org
Homeschool Swimming at the Berkeley Swim School
We have begun our Spring swimming program for the homeschool students and families.
The only class that is full is the 11AM Beginner 2
If you missed classes because of the snow storms, please call for makeup classes
Spring 1 2011 February 14 – May 24 (13 weeks)
Registration begins January 16
Mommy & Me
: Age 3,4,5 & K Students need the extra support of a parent
Get Wet
: Age 4,5, & K Students are new to the water and or are timid about putting their faces in water. This class is taught in shallow water in preparation for Beginner 1
Beginner 1
: Age 4,5,6 (K) Students are comfortable in water, will fully submerge, and can cross the pool on their backs while kicking and sculling. Instructors will teach a strong kick, rotary breathing, sculling and a balanced body position. This level is taught in shallow water
Beginner 2:
1st grade to age 9 Students have not yet learned the rotary breathing in coordination with arm strokes. See Beginner 1
Advanced Beginner
1: Age 4,5, & K While not yet performing perfect side breathing, these students have a propulsive kick, can listen and follow directions and can perform at a higher level than Beginner 1
Advanced Beginner 2
: 1st grade-age 10 Students have passed all Beginner level skills and can swim unaided with rotary breathing. Instructors will emphasize bilateral breathing, breaststroke and butterfly kicks, and somersaults
Intermediate /Young Adult A
: Age 7-15 Students have passed all Advanced Beginner skills. Instructors will emphasize coordination of breaststroke and butterfly, flip turns, and endurance. Lifeguarding and the 4 competitive strokes and turns will be taught.
Recreation/Lap Swimming
Wednesday 9:30a-12:15p; No charge for Homeschool parents
Makeup Classes
Call for availability on Sat. at noon. No make ups on the first or last day of any session or when classes are full
Observation Day
The final day (ONLY) of each session is an observation opportunity.
Refunds A 25% fee will be charged for any cancellation. There are no refunds after the first scheduled swimming session.
Level
Days & Times
Fee*
Mommy & Me
Get Wet
Beginner 1
Advanced Beginner 1
Beginner 2
Advanced Beginner 2
Intermediates/Young Adult A

Friday 11:00
Wednesday 10:00; Friday 10:00
Wednesday 10:00, 11:30; Friday 9:30
Wednesday 10:30; Friday 10:30
Wednesday 11:00, Sunday 9:15
Wednesday 11:30; Sunday 9:15
Wednesday 11:00
$100
$130
$130
$130
$130/$100*
$130/$100*
$195
*Sunday dates: February 20,27, March 13,20, 27, April 3,10,17, May 1,8
Fees have been reduced for Homeschool students
Other classes are available at regular Berkeley Swim School rates.
For more information visit:
www.berkeleyaquatic.org
(click on Swim School) or call 908-464-1995
you may also contact them at:
Berkeley Swim School
PO Box 215
649 Springfield Avenue
Berkeley Heights, New Jersey 07922
ROLLER SKATING-CHERRY HILL SKATE CENTER
Dates for roller skating for the upcoming year!
Where:
Cherry Hill Skate Center
, Deer Road, Cherry Hill NJ
Remaining dates:
Friday, March 18
Friday, April 15
All dates are 3rd Fridays and it is always 1-3PM.
For more information contact Linda at:
homeschoolbus@gmail.com
Fernbrook Farms Education Center
Fernbrook Farms Education Center offers a variety of outdoor programming for all ages. We hold classes for Homeschool students ages 6-14 in semesters throughout the school year. We have been growing our homeschool classes in science and outdoor education for a few years and always want to disperse the information further. Fernbrook Farms is located just outside of Bordentown , NJ in Chesterfield Township . We have Toddler Program classes for students under 6 years, Lower Level classes split into 6-8 years and 9-11 years and Upper Level classes for 12-14 years. We try to have the classes for different age groups coincide for families with children in multiple age groups so all classes are offered this winter (January - March) on Thursdays and 6-11 years is also on Tuesdays and Wednesdays due to the large amount of interest.
Fernbrook Farms Education Center
Winter Semester Toddler Program 2011
Ages 3-5 Years Old
Farm Animal Husbandry March 1, 2, 3
During this class, students will get up close and personal with all the Fernbrook animals. We will learn about the specific needs each animal has for a healthy life; bedding, nutrition, space, exercise and interaction. Classes will discuss medical issues we need to be aware of and preventative measures to keep the animals free of sickness. Students will spend time in the barn brushing, feeding, watering and laying bedding to experience farm life.
Fernbrook Farms
UPPER LEVEL Homeschool Winter Semester 2011
Ages 12 – 14 Years Old
During the Upper Level semester, there will be a homework assignment and students will be asked to reflect on a short Critical Thinking question after every lesson. Students are expected to bring a 3–ring binder, loose-leaf paper, and a pen/pencil to class each week. This will be crucial for collecting the information discussed during lessons and labs, as well as for organizing any handouts and homework for the student's future reference.
Wilderness Safety and Survival Skills March 3
Being safe during outdoor excursions and activities is important, and being prepared for any situation helps nature lovers feel comfortable in their travels. Students will learn what to take on an afternoon hike and 3-day camping trip, then how to safely use the tools to prevent injury and sickness. We will incorporate what we learned in the weather and orienteering classes, and have fun building simple but useful shelters in the woods and fields.
For more information visit
Fernbrookfarms
website
Anyone can email me at
Claire@fernbrookfarms.com
with questions, to register or to be added to our email list so that they receive the registration as soon as it is available each semester.
Osprey Salt Marsh Nature Cruise
I would like to offer you and your organization the opportunity to tour on my Salt Marsh Nature Cruise as part of your curriculum. The Osprey is a 37 foot 36 passenger vessel which runs daily cruises specializing in a close up look at the Salt Marsh and tidelands of Cape May. Our tours include an onboard and a dockside touch tank with many varieties of local marine life including sharks, eels, conchs, sponges and many varieties of fish and crabs. We see many different species of birds that live in our local salt marsh. The cruise also includes a history of Cape May from the perspective of Cape May Harbor.
The trip on the Osprey is a 2 hour cruise which normally costs $28 for adults and $15 for children 12 and under. The group rate would normally be $450 for up to 30 people.
There are three options that would be available for your group.
1. The group rate for your organization for a group of 20 or more would be $15 for adults and $10 for children 12 and under. Children 6 and under would be free. This would be for a regular trip which could include other passengers but trips at a time convenient for your group could be arranged.
2. The rate for the boat would be $300 for the trip which would include up to 30 passengers.
3. For small groups or families as part of your organization, I would offer a discount on the trip which would be $20 for adults and $12 for children as long as they mentioned this offer when making their reservation for a trip.
The Osprey is conveniently located at the Miss Chris Marina in Cape May only a few yards from the end of the Garden State Parkway. We have plenty of free parking and are located close to other attractions which could be included in your trip such as the Cape May Zoo, Cape May Lighthouse, the Cape May Point State Park, the Cape May Bird Observatory with which we are affiliated.
You can find more information about the Osprey on our website at ospreycruise.com or birdingbyboat.com. The boat is a Coast Guard certified and inspected vessel which has seating for 36 passengers and has an approved front viewing deck with a railing. There is a bathroom on board and we supply loaner binoculars for the use of our passengers.
I have over 20 years of experience in marine studies and regularly take exhibits to local schools and organizations. I have worked with children of all ages as I have 3 children, ages 7, 12, and 18, and have been heavily involved in coaching youth sports for 15 years at all levels. I have been a volunteer at our local elementary school for the past 12 years.
If this seems like an activity you would like to find out more about please feel free to contact me at 609-898-3500. We will be starting trips by May 1 2011.
For more information contact:
Robert Lubberman 609-425-2661 OR
Osprey Salt Marsh Nature Cruise
1218 Wilson Dr
Cape May NJ 08204
609-898-3500
Adventure Safaris
Imagine excavating dinosaur bones that haven't seen the light of day since Noah's Flood…Russ and Tricia McGlenn with Adventure Safaris (Twin Cities Creation Science Association) invite you and your family on the family vacation of a lifetime! Come and experience the thrill of digging up dinosaurs and cleaning and preparing the bones for museum display. From finding the bones to seeing where they go in the museum, this truly is the best family vacation ever! Camp site included in price. One to three creation science talks a day. Cost approx. $1,000 per family ($350 for student only). Beginning July 3, 2011. South Dakota .
For more information, visit
http://www.tccsa.tc/adventure
Them bones are waiting for you!
Creation Science Seminar March 19th
Mike Snavely of Mission : Imperative!
is coming back to NJ again this year on Saturday, March 19th. We are excited to provide you with a wonderful day of learning about Creation Science through interactive learning by using power point, video, puppets and other props. Tickets are $5 if ordered by March 5th, and may be purchased at the door for $8.
DATE:
Saturday, March 19, 2011
TIME:
10:00 AM (doors open)-4:15 PM
WHERE:
Fellowship Bible Church
590 Jackson Rd.
Sewell, NJ 08080
COST:
$5.00-Pre Purchased before Sat., March 5. Registrations and payments must be post marked by March 5th to qualify for discount.
$8.00-Purchase at the door
CONTACT:
Emily Moore at 856-693-6465 or
emilymoore@snip.net
Tickets sell fast so buy yours soon!!
LUNCH:
Space is provided for eating. Please bring your own lunch.
Seminar Topics
How "Evolutionized" are You?
– This is a multiplechoice quiz(!) - designed as an interactive activity for a whole group. Twenty questions are placed on a screen,
with various possible answers. Sometimes the correct answer will surprise you. Designed as an enjoyable activity, it will also help to sharpen what you really know about the
creation issue.
The Return to Genesis
– This is a look at why the Genesis record is so vital to a sound understanding, not only of the origins of the world as we know it, but also of the major New Testament doctrines. We show why the creation days were literal, 24-hour periods - not millions of years. This session also includes a contrast of the results of a society that teaches evolution as opposed to the creation model.
Spiders!
– Repulsive beasts, right? Perhaps, but spiders have incredible abilities. They are marvels of design and very beneficial to mankind. This session takes a fun and
fascinating look at these creatures in a new light. Will you hesitate to squish the ones you see in your house after seeing this session?……no, probably not! But outside?
That's another matter!
The Grand Canyon
- the Puzzle on the Plateau – The Grand Canyon is one of the most breathtaking, and perplexing, sites in the USA. Standard geological explanations
for its formation are wrong, and most creationists have overlooked some major pieces of the puzzle. Amazingly, what carved the canyon also explains most of the fascinating
geological features in the entire area (e.g. Monument Valley, The Petrified Forest, Canyonlands & Arches, Canyon de Chelley, etc.). Furthermore, they all formed very quickly! What happened?!
Passing on the Torch
– This session concentrates on the importance of passing on a Christian world view to the next generation, be it our own children or others with
whom we interact. It defines how a world view works, and offers a series of practical steps to laying a strong, biblical foundation through what we've called "The 7 Cs of History".
Question & Answer
- Any questions you have from the days seminars will be answered during our Q & A session. If you have other questions about the amazing world we live in, feel free to ask them during this time.
There is advertising space available for purchase in the program.
If you or someone you know is interested in advertising, please contact Emily Moore.
"PASSPORT TO THE PAST DAY"
"PASSPORT TO THE PAST DAY" FOR HOME SCHOOL FAMILIES AT THE MONTCLAIR HISTORICAL SOCIETY
Home school students and their parents are invited to attend the first-ever "Passport to the Past Day" at the Israel Crane House, 108 Orange Road, Montclair, NJ 07042. The event, which is designed specifically for home schooled children, will take place on Friday, March 25, from 10:00 a.m. to 2:00 p.m.
Each child will receive a passport which allows him or her to enter the world of 1796, when Israel Crane built his house. History will come alive as they discover what day-to-day life was like in the years following the American Revolution. They will participate in several hands-on activities, including butter churning and learning to use a quill pen.
The fireplace will be glowing as open hearth cooking is demonstrated in the exterior kitchen. Children will explore how early American children lived as they move throughout the house and the adjacent Nathaniel Crane House. A visit to the recreated one-room schoolhouse will stress how learning in the 1700s and 1800s was similar to today's home school educations.
This will be a wonderful opportunity to enrich the home learning experience. Advance registration is required. Admission fee is $5 per child, and $8 per adult. For more information or to reserve your place, call 973-744-1796, or email
mail@montclairhistorical.org
.
The New Jersey Renaissance Faire
Enjoy a Day of Renaissance Edu-tainment!
The New Jersey Renaissance Faire
"2011 School Day at the Faire"
Friday, June 10, 9am-2pm
Come visit the teaching artists of the prestigious New Jersey Renaissance Faire in the Shire of their native domain, while allowing your students to participate in the Golden Age of English History! Interactive historical characters and figures of myth and legend interact with your students to make them feel a part of history. Your students will bear witness to exciting shows that will both entertain and educate, while giving students a truly memorable experience!
A Magical Experience They Will Never Forget!
Edu-tainment such as:
A Tournament of Arms: Experience the pageantry and valor of a full scale historical joust. Action and horsemanship in our full sized joust field!
Shakespeare, the Bard of Avon: Meet William Shakespeare and watch him perform scenes from his famous plays. Learn about the theatre and English literature from the man himself, the Bard in person!
Human Chess Match: Watch professional actor/stuntmen put on a full show of staged combat in a thrilling full-length human chess match at our Lakeside Amphitheater.
Falconry: Learn the history of these noble birds of prey and their relationship with the people of England to this day. See the noble flight of hawks and falcons before your very eyes.
Hamlet: Watch a live, abridged version of William Shakespeare's masterpiece, Hamlet, the Prince of Denmark- in a non-electronic, real world, 3-D, wooden lakeside theater!
Manners and Mannerisms: Our very own Sherriff, Marshall Law will take the students through lessons in the customs and manners of the Renaissance. Don't forget to bow!
Historical Glassblowing: Witness our very own glassblower give demonstrations of the craft of glass blowing through the ages, from the ancient Greeks all the way to the present day.
Visit our Smithy: Our very own smith will show you around the workings of his forge as he bends the metal to the will of his hammer.
The Legend of King Arthur: This year our shire will be visited by King Arthur and his Knights of the Table Round. Interact with this essential English myth as he does battle with his enemies Mordred and Lady Morgan. Also meet with Merlin and Lancelot and encounter the beauty of Lady Guinevere.
Admission: Only $12 per Student
Chaperone per every 10 Students is Free
Includes discount passes for the Weekend Faire
Assorted Food and Vendors on site. All-Inclusive Lunch Packages available
Discounts for groups of 100 or more

School Day at the Faire: Friday, June 10
New Jersey Renaissance Faire, at Liberty Lake: June 4/5 & 11/12
For more information visit:
www.NJRENFAIRE.com
or call (888) 864-8222
Six Flags Great Adventure Homeschool day

2011 event information is HERE! Homeschool day will take place on May 5, 2011.
NEW for 2011 - Every person who attends the catered buffet on Thursday May 5th will receive one FREE "play again" admission ticket to return to the park before October! (You must also purchase a park admission ticket).
EXCLUSIVE EDUCATION DAY - THEME PARK IS ONLY OPEN FOR STUDENTS
Learn about Radio Marketing from top professionals - Showcase Theater 11am
Compete in the Homeschooler division of the Business & Marketing Challenge
Speak to local organizations about what it takes to make it in their industry.
HOMESCHOOLER EXCLUSIVES
Drive through our 350-acre wild life preserve with more than 1,200 animals open only to Homeschoolers from 9am - 2pm.
Be a part of a Homeschooler only Dolphin Discovery Presentation - 3pm (time subject to change)
Eat lunch in a private pavillion reserved only for homeschooling familes - Old Country Picnic Grove 12-1pm
SAVE TIME - PUCHASE ONLINE!
Print admission tickets right from home with no minimum quantity!
To download the Homeschool Day group order form or make a purchase online go to:
www.sixflags.com/greatadventure
use the promocode:
HOMESCHOOL
As always visit
sixflags.com
for up to date information and downloads.
For more detailed information you can contact:
Special Events
Six Flags Great Adventure
Hurricane Harbor NJ & Wild Safari
P: 732-928-2000 x2850
F: 732-833-0116
njspecialevents@sixflags.com
See you at the park!
---
PUBLICATION DATES
ENOCH of NJ e-Newsletter NEXT DEADLINE
Here are the deadlines for the upcoming ENOCH of NJ e-Newsletters. The deadlines are firm and coordinated so that we can get you a fresh newsletter by the first of each month. Thanks.
April 2011 issue: Friday, March 25th
May 2011 issue: Monday, April 25th
June 2011 issue: Wednesday, May 25th
Send all submissions to
newsletter@enochnj.org
. This deadline serves the purpose of allowing time for editing and formatting the newsletter in order that time-sensitive information can be posted and mailed in a timely manner.
Final editing begins at the deadline. Submissions prior to the deadline are always welcome and encouraged.
Posting and emailing is normally by the 1st of the month (except for the June issue).
Thanks for your help in getting the newsletter delivered promptly.
SUBSCRIBE TO ENOCH'S e-NEWSLETTER
Why and How to Subscribe
If you are not already subscribed to this newsletter, you can subscribe now! If you would like the e-Newsletter delivered directly to your e-mailbox each month, go to Monthly Newsletter link on our website at
www.enochnj.org
.
Encourage your support group members to subscribe to the ENOCH email list! Include this portion of our newsletter in your monthly hardcopy newsletter. Get the word out that this newsletter is for them! We use our subscription list to notify the homeschooling community of changes to our website, of the Convention and our Leadership Conference, alerts, and other important news.
All submissions desiring consideration for publication in the e-Newsletter should be sent to
newsletter@enochnj.org
. Thanks.
ENOCH of NJ
Box 308
Atlantic Highlands NJ 07716
732.291.7800
office@enochnj.org
www.enochnj.org
Neither the ENOCH e-Newsletter, nor the Board of Directors for ENOCH New Jersey, endorses nor recommends any of the non-ENOCH programs, events, or opportunities listed. They are selectively provided as a service to those who wish to explore further. To remove your email from this mailing list, click here:
http://www.enochnj.org/index.php?ACT=5&id=ZEbMxuzeJH