ENOCH of New Jersey e-Newsletter
MARCH 2013
From the President's Desk
Dear Friends,
ENOCH has been quite busy during the past month. Not only in planning the convention details and filling gaps of staff coordinators but in other areas that can help ENOCH and you. So let me begin with some of the things we have accomplished.
We are excited to announce that we will be holding a Silent Auction during the convention. We will be having items on display that you can see and bid on. We hope to have a list of the items on the website as they become available. We will let you know more details as they are available.
We finally were able to finalize our hotel for the convention for our attendees and vendors. Here is the information for your reference. Please note the special pricing is only good until May 2, 2013.

The Comfort Inn
831 Route 1 South, Edison, NJ 08817
(732) 287-0171
4 miles from Expo Center
Continental breakfast and high-speed Internet access
*Ask for special rate using "ENOCH" at $70.00 prior to May 2, 2013!

ENOCH is now participating in the Box Top for Education program. If you are part of a support group that participates in the program, please continue to do so. If not, then send them our way! We will have a box available at the ENOCH booth to collect the box tops. You can mail them directly to us: PO Box 308, Atlantic Highlands, NJ 07716.
We thank God for His help, wisdom and guidance. He is faithful. We cannot tell you what a huge responsibility it is to run a statewide organization. There are times when it takes a toll on our family and then God encourages us to press on.
Now it is time to share the needs of ENOCH. Every year, our core staff of coordinators and assistant staff members changes due to circumstances beyond their control. This year is no different. We need an Assistant Hospitality Coordinator. You would work on and off during the convention. We also need an Assistant Volunteer Coordinator to help work the Volunteer booth. There are more details in the job descriptions that I can give. If you are interested in serving ENOCH during the convention, and one of these positions interests you, please contact me directly at president@enochnj.org.
Please continue to pray for ENOCH and planning of the convention. Also, pray for our vendors attending the convention. We ask the Lord to make their time prosperous at our convention. Be sure to register for the convention. Early Bird pricing ends March 31, 2013! You can register either online or via mail.
Finally, with respects to registration, we want to encourage your children to be part of the Children's Program with Jandy Ministry. Their mission in life is to glorify God, to teach God's truths and to equip others to do the same! They have so much to offer your children with balloons, games, video, experiments, dinosaurs, etc. You can learn all about them at www.jandyministry.com.
Thank you all for your support!
Serving Him,
Rich Millward
President
president@enochnj.org
www.enochnj.org
ENOCH EVENTS AND NEWS!
ENOCH's 2013 Homeschool Convention News!
ENOCH of New Jersey presents the 23nd Annual Homeschool Convention
Friday & Saturday, May 17-18, 2013 at the New Jersey Convention & Expo Center, Edison, NJ
Vendor registration has already begun for the 2013 Convention!
To register as an exhibitor or a speaker go to ENOCH's website and click on the links.
Our featured speakers this year will be:
Zan Tyler, Apologia Minsitry
Steve Demme, Math U See
David Watkins, Pastor and Homeschooling Dad, Executive Director of Minnesota Homeschoolers

Please make sure to check the ENOCH website and facebook for updates!
ENOCH is offering entrepreneur tables at the 2013 convention. Please see the information below regarding these tables. If you have a child that would like to sign up for a table, please go to the following website to register. https://enochnj.webconnex.com/2013exhibitors This is our exhibitors registration, but also serves for our entrepreneurs. If you have any questions, please contact Michele Gross at exhibitorcoordinator@enochnj.org.
Special Booth for Entrepreneurs
Booth Cost – [$50.00]
Eligibility: Entrepreneurs must be between the ages of 12 and 25 at the time of the convention. The entrepreneur must be the sole proprietor of the business (i.e. started by the teen and not a family business). All businesses must be reviewed and approved by the Exhibitor Coordinator. ENOCH reserves the right to refuse any vendor in part or in whole without comment. All decisions made by ENOCH are final.
Exhibit Space: Each entrepreneur space will include one 4' skirted table and 2 chairs. Only 1 table may be reserved per business. There will not be side drape divider panels between tables. Entrepreneurs will be expected to be respectful of each space. There will be room for 20 entrepreneurs.
Representatives: Each entrepreneur space is allotted 2 representative passes; one for the entrepreneur and one for a helper. Parents are not included in the representative count. Each entrepreneur is responsible to notify the vendor coordinator of the representatives' names. Any extra reps must also be identified and must receive their name badge at the Exhibitor booth after they have registered for the Convention. No extra reps will be allowed in without a registration wristband.
Set Up and Tear Down: Entrepreneurs may setup on Friday, May 17th from 8:00 – 1:00 PM. Break down may occur any time after your products are sold out or any time after 1 PM on Saturday, May 18th. See below for more information regarding setup and tear down procedures.
Hours: The Entrepreneur section will be open during the entire time of the convention (Friday 2:00 PM -9:00 and Saturday 10:00-6:00 PM). Again, you may start breaking down anytime after your products are sold out or after 1 PM on Saturday, but must be completely packed up by 9:00 PM on Saturday.
Payment: Payment must be made in full via credit card, money order or check.

Find Us On facebook, twitter AND now Pinterest!



For the latest updates, trip ideas, homeschool events, and more - we can be found on facebook, twitter and NOW, Pinterest, too!
On facebook, look for ENOCH of New Jersey. For twitter, EnochNJ. You can find lots of resources, ideas, crafts, quotes, etc. related to homeschooling. Be sure to look for us and follow us on Pinterest - ENOCH of NJ. It is a great place to connect with other homeschoolers and get information between Newsletters.

BIG NEWS! ENOCH is Now Part of the Box Top Program!
ENOCH is now part of the Box Top program.
We will be taking box tops at the convention.
They can also mail them to us at PO Box 308, Atlantic Highlands, NJ 07716.
One note should read: "If you are part of a group that already particiates in the Box Tops program,
please continue to support them. ENOCH does not want to take away from your supporting your
own group. But if you are not part of a group and would like to support ENOCH, please save your Box Tops
get them to us."


Encouraging Words For Homeschoolers Across The Nation
First Things First by Steve Demme
(One of our Main Speakers for this year's convention!)
Deuteronomy 6:6-7 is probably one of the most quoted Scripture references when speaking of home education: "And these words that I command you today shall be on your heart. You shall teach them diligently to your children, and shall talk of them when you sit in your house, and when you walk by the way, and when you lie down, and when you rise."
I thought of this verse many, many times as we home educated our four sons, who are now 25, 27, 30 and 32. I often pondered how teaching my sons as I sit, walk, lie down and rise would look like. Did this mean having regular family worship times? Did it mean memorizing Scripture and plastering our walls with Scripture?
In looking back, these are all worthwhile activities, and this kind of thinking is correct. But I always seemed to miss the order in which the Holy Spirit has orchestrated His Word. There is a reason verse 5 precedes verses 6 and 7. Deuteronomy 6:5 says, "You shall love the Lord your God with all your heart and with all your soul and with all your might."
Before I can expect to teach my children the words of God, I must be in a heart relationship with God myself. So for the past year and a half I have been asking God to help me to love Him with all my heart, soul, mind and strength.
I didn't know how He would answer this prayer, but since it is clearly according to His will, I knew He would answer my request. I kind of expected that I would experience some sort of quickening and I would find my affections being drawn heavenward.
But the opposite happened. Instead of my feelings towards God changing, I have been increasingly aware of His affection for me.
Through a series of experiences and Scriptures, over the past several months, God has been teaching, showing and conveying to my heart how much He cares for me. Through these providences He has been communicating to me how much he loves and even likes me.
As I pondered this, I realized this is consistent with how our heavenly Father operates. We read in 1 John 4:19 that "we love because he first loved us." As I have been shown how much God loves me, I am finding that I love God more than ever.
My newfound appreciation for my Savior is in direct proportion to the revelation of His love for me. Once again God has taken the initiative and made me know that I am His and He is mine.
The most powerful Scripture that the Holy Spirit has quickened to me in recent months has been John 15:9: "As the Father has loved Me, so have I loved You. Abide in My love." To think that Jesus loves me as much as His Father loves Him. This truth is difficult to absorb, but it is the Word of God.
I see with new eyes that the best thing I can do for my family is fall in love with God and His Word continually. A heart relationship with my heavenly Father is what prepares and equips me to teach my children. In fact as I love God and His Word, discipleship will flow from my heart to the heart of my family.
This summer a friend sent me an e-mail describing what God has been teaching him and his wife about home-based discipleship. With his permission I am sharing a few paragraphs with you:
"We are in a time of real soul-searching and transition of heart and mind from external-based, legalistic forms of 'family discipleship' to which we'd been exposed and thought Well, that's how the so-called experts seem to be doing it. Our new goal is heart-based, humility-powered 'just loving each other.'
"'Just loving each other' doesn't sound nearly as noble and high-minded as 'family discipleship,' but honestly it's what we need to do. We are desperate to see something of Jesus in our home these days."
Home education is not a formula but a relationship. This relationship begins with our hearts as parents turning toward God and then toward home. May God save us from the external forms and appearances of homeschooling and do a deep work in our hearts that will birth relationships with God and each other that will last for eternity.
Steve Demme will be one of our main speakers for this year's convention. For more information about him visit his websites and facebook page.
http://MathUSee.com
http://www.buildingfaithfamilies.org/
http://www.facebook.com/stevedemme
That you, being rooted and grounded in love, may have strength to comprehend with all the saints what is the breadth and length and height and depth, and to know the love of Christ that surpasses knowledge, that you may be filled with all the fullness of God. Ephesians 3:17-19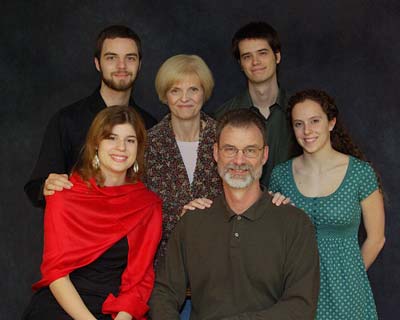 An Insider's Guide to Conventions by Maggie S. Hogan
You can tell by the look in their eyes. It's that "deer-in-the-headlights" look coupled with the "my-baby-kept-me-up-all-night" look, with a touch of the "worried-my-kid-will-never-learn" look for good measure. They come to our booth year after year, browsing our curriculum in a kind of haze. "First conference?" I ask some of them. They always answer, "How could you tell?" Truly, after 18 years of going to homeschool conventions, I just know. In case that poor mom is you, let me share a few things I've learned over the years.
I have been attending home education conventions since 1991, first as a homeschool mom and then as a speaker and finally as an exhibitor. My husband and I have also helped to organize and run our state homeschool conference in years past, so I have seen conventions from almost every possible angle. I'll share with you my best tips and also some great ideas from "real moms" I interviewed for this article.
Amy Pak, the creator of wonderful timeline figures (www.HomeschoolInTheWoods.com) talks about the need to refuel for her homeschooling journey. She says:
"I go to conferences like a dry sponge, looking to absorb as much motivation as I can. With four children, there are always trials to go through in our homeschool, and I am interested to hear how others solved their problems and kept their eye on the prize."
"Like a run-down battery, I need recharging and refocusing because inevitably by the end of the school year I can get a bit hazy about "why"we did this in the first place. I can read Deuteronomy 6 until I'm blue in the face, but sometimes just an encouraging talk can clear the fog and remind me of my purpose once more. There is always something new to hear, and even something old that needs to be heard again."
Amy continues, "Additionally, having my husband with me is especially comforting, as he is the "principal" of our homeschool and wanted some say in what we were going to do or even be encouraged to take on teaching the children on a topic HE loved!"
My good friend Donna Spann, homeschooling mom of six daughters (the eldest of whom is my daughter-in-law), and author of Grains of Truth (www.GrainsOfTruth.com) has this to say about curriculum shopping:
"Keep your eyes open—This is especially critical if you're considering a MAJOR change (like from a traditional granddaddy of homeschooling curricula to something new and fabulous that helps children really get excited about learning). Hang around the booth and listen—you will undoubtedly hear folks who are using it talking about it. Ask them questions (you know how homeschoolers LOVE to share ideas and experiences)—how many children do they have, how long have they been homeschooling, what is their favorite thing about it, what problems have they encountered and how did they deal with those, etc."
Donna continues, "In addition to your main shopping list, make a second "wish list." Set aside a specific budget for the "impulse"—the "it's-too-good-to-pass-up-and-our-homeschool/marriage/life-would-not-be-complete-without-it" items. These items will be the last to be purchased and only with your "wish-list budget" or with money left over from your main curriculum budget."
Here is a fun idea from Donna on how to make the convention the highlight of your year!
"For several years, three friends and I made the annual convention our "girls' weekend away" and brought our high school-aged daughters with us. We always booked two rooms—we were in one, the daughters in the other (they complained that we kept them up all night). We moms had so much fun planning which workshops to go to (you go to that one and I'll hit this one, then we'll meet at the cafeteria for lunch!), helping each other find items in the used curriculum, and letting each other know if we found what the other was looking for (love those cell phones!). We also held each other accountable to get just those items we needed."
Donna adds, "Our daughters enjoyed touring the exhibit hall and hanging out together. One year the girls brought a video camera and went around doing impromptu interviews with convention exhibitors and even Gregg Harris and his twin sons! They produced quite an entertaining DVD that we still enjoy today."
Donna's comment reminds me that some of my fondest memories are of the nights spent in the hotel after a long day at the convention, sharing laughter, tears, prayers, and encouragement with either my girlfriends or my family. We love convention weekends!
General Convention Tips
With your spouse, set a budget and agree to stick to it. Consider the following:

Prioritize your curriculum needs. By looking at prices online, you should be able to estimate a fairly accurate budget. Once at the conference, watch for great "conference-only" sales and bundle packages.
Budget for impulse purchases. You are probably going to make a few anyway, so having the money set aside upfront will cut down on both guilt and overspending!
Budget for speaker CDs. These are motivational and will help you year in and year out.
Be on the lookout for birthday and Christmas gifts, which can often be found at great bargain prices.

Register in advance to obtain any early-registration discounts.
Book your hotel in advance to get the best rate and to ensure that you are staying where you want to stay, not where you "have to" stay because all the good hotels were booked.
Do you go alone, with your husband, or with friends? Consider this question carefully. Some greatly prefer one way or the other but only you know which way will work best for you. I can't imagine going alone, but I know women who relish that time "off" and don't want to be bound by others' agendas.
If possible, leave the little ones at home.
Wear a comfortable backpack—not all conventions allow rolling carts and even if they do, it can get mighty crowded in the vendor hall.
Determine your priorities: information, encouragement, or shopping.
Obtain a map of the facility and plan your day. (Find the restrooms and pick "off-times" to use them!)
Plan ahead:

Which workshops you want to hear.
Which booths you need to visit.
What questions you need to ask.

Talk with homeschool veterans who have attended your particular convention before for locally specific tips.
Beware the food court's high prices and low quality. If allowed, bring snacks and a water bottle or plan a tailgate picnic.
Bring a set of address labels to use when signing up for catalogs.
Plan for fatigue. Try to sit occasionally during the day—workshops are great for this—and bring along whatever might help you if you become especially achy or tired. I always bring supplies like:

Bottled water—hydrate!
Acetaminophen
Aspirin
Band-Aids
My favorite tea bags or coffee for the hotel room
My own pillow
Chocolate
My dear friend Regina, who does deep-muscle massage!
Vendor Tips
Reminder: wear a comfortable backpack.
The vendors are there to serve you! Even if you're "just looking," they usually know their products better than anyone and are thrilled to explain them to you. If you have a question, ask! If they don't know, they may be able to find out.
Tell them what you're looking for. If they don't have it, they'll say so, and they might even be able to tell you who does—saving time.
If you talk to a vendor at length about a product, don't turn around and buy it from another vendor to save a dollar or two; remember, "a worker is worthy of his wages."
Please don't ask vendors to "hold" purchased products for you. It's too easy to forget to come back at the end of the day and vendors truly shouldn't be responsible for your belongings. Many conventions offer a great book-check service. Use it!
Shopping Tips
Did I mention you should wear a comfortable backpack?
Agree on a budget with your spouse and stick to it.
Think and pray about purchases.
Keep track of purchases in a notebook.
Lots of places have materials, CDs, games, family DVDs, etc., that make great presents later in the year.
If you're unsure about a purchase, take a catalog, circle the item, and consider it. Better to pay for shipping than to buy a product you don't really need.
If you look through used books, know what you're looking for ahead of time. Beware of old editions if you need matching workbooks or teacher guides.
Workshop Tips
There are basically two types of workshops: teaching and motivating. Both are extremely valuable and worthy of your time.
Remember—speaker workshops are normally taped but, typically, vendor workshops are not. Decide which ones to attend and which ones to buy for later.
If a workshop says it will be hands-on, visually oriented, or mimed, the CD won't be as good as being there.
If you are interested in a product, see if there will be a vendor workshop available. This is often more productive than trying to get 50 questions answered in the booth.
If you sit through the first 10 or 15 minutes of a talk and discover it isn't for you, quietly make your way out. Better to spend a couple of minutes feeling slightly uncomfortable as you leave, than to waste another 45 minutes of your valuable time. We speakers will just assume you had a phone call.
Speakers generally love answering questions after the workshop is over—follow them to their booth. They tend to be approachable and knowledgeable.
Dear friends, I encourage you to go to a convention near you. Between the time to recharge, the motivational talks, the vendor-hall bargains, and the opportunity to learn new teaching skills, there is something there for everyone. If you are prepared and willing to learn, a convention is like going to a Master Class in homeschooling. Go, discover, renew, and rejoice that we live in a time and place where we have such fabulous opportunities!
Bio Updated
Maggie and Bob Hogan live in Dover, DE where they began homeschooling in 1991. She's a nationally known speaker and co-author of The Ultimate Geography and Timeline Guide, Young Scholar's Guide to Classical Composers,and other resource books. The Hogans also own Bright Ideas Press, publishers of the all new Illuminations curriculum as well as award winning: The Mystery of History series. When not reading or writing, Maggie can be found drooling over travel brochures. www.BrightIdeasPress.com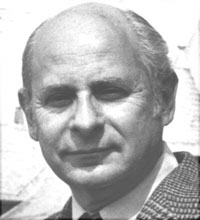 How to Get the Most Out of Homeschool Conventions
By Sam Blumenfeld
I've been speaking and exhibiting at homeschool conventions now for the last fifteen years. I've lectured and conducted workshops at conventions in Massachusetts, New Hampshire, Maine, Connecticut, Rhode Island, New Jersey, Michigan, Illinois, Texas, Florida, North Carolina, Virginia, Ohio, California, Oregon, Utah, Montana, Idaho, and in other remote locations that I can't quite recall. In any case, I've always enjoyed the experience. I've enjoyed meeting parents, listening to their comments, answering their questions. What pleases me most is when parents tell me that it was something I said five years ago or so that convinced them to homeschool their kids. I also enjoy being told how well their kids learned to read with Alpha-Phonics!
For me, a speaker and exhibitor, getting the most out of a homeschool convention is seeing how home education has grown from one year to the next, listening to the other speakers, being amazed at the plethora of new books and materials being offered, observing parents and children as they wend their way through the aisles, looking over books and curricula, filling the lecture halls, and singing hymns of glory to God. A homeschool convention is like a religious revival meeting, because it is so filled with the spirit of parents and children bonding in a way that fulfills the true Godly function of the family.
What one sees at homeschool conventions are families enjoying the whole process of education. Not only do they carefully select books and curricula for the coming year, but they listen to inspiring talks by dedicated speakers who provide the kind of information and encouragement you would never hear from the mouth of a public school superintendent. The fact that you are at the convention is a measure of the depth and intensity of your interest in making sure that your child gets a good education at home.
A homeschool convention promotes a sense of positive encouragement. It says loud and clear that parents not only can teach their children, but, at the same time, can learn what they were never taught in public school. So everyone benefits from home education.
How to get the most out of the convention? Go through the program at home before you even get to the convention hall and decide what workshops and lectures you want to attend and make your reservations. Get to the convention early so that you can take your time going from exhibitor to exhibitor between workshops. Bring a basket on wheels. Books, brochures, and catalogs can get awfully heavy. Bring cash, a checkbook, and credit cards. Some exhibitors do not take credit cards, but they will take cash or checks.
Don't feel shy about asking questions in workshops and lectures. Speakers enjoy the give and take of the question period. Also, don't hesitate to ask an author-speaker to sign a book you've just bought. A signed copy has more value than an unsigned one. As a writer, I enjoy signing books at conventions.
If possible, become friendly with other visitors who may have used a product or curriculum you are thinking of buying. In selling my reading program at conventions I am always pleasantly surprised when an unsolicited user will come up to my table and tell a potential buyer what a great product Alpha-Phonics is.
And, as many of you have noticed, the conventions are getting larger and larger. When I attended the first convention in Massachusetts thirteen years ago, it was held in a small church basement with an attendance of about 300. Last spring it was held at the Worcester Convention Center with an attendance of over 3,000. The organization had outgrown the largest convention hotel in the state.
For years, CHEA in Southern California, held their conventions at Disneyland Hotel. It became crowded beyond belief. Now they hold their annual get-together at the Ontario Convention Center, a brand-new facility that can accommodate many thousands.
I've never minded crowds at conventions. That's what conventions are for. So enjoy your fellowship with other homeschoolers. You are all part of a new army of families trying to restore morality and learning to America.
Of late, many of the parents attending conventions are newcomers. Their children may be very young, but more and more of them are looking into homeschooling as a possibility for themselves. Veteran homeschoolers can be of help to such newcomers by sharing their experiences. Many newcomers need all the help they can get from the veterans.
In all, getting the most out of a convention is the result of what you put into it, which means taking advantage of the lectures and workshops, the speakers and exhibitors, and the fellowship with others. It's all there for you to enjoy.

OTHER EVENTS AND OPPORTUNITIES

The American Spirit - Encore Performing Arts FREE for Home School Families!
March 6, 2013 at 11:30 am.
Presented by Gerald Fierst, Encore storyteller. Mr. Fierst portrays the oldest man in America-born on the fourth of July, 1776.
He witnessed George Washington ride by to take his oath as President, fought in the Civil War, heard the famous speech of Sojourner Truth,
took the first airplane ride with the Wright Brothers, attended a civil rights rally with Martin Luther King, Jr., and participated in other momentous events.
Through his eyes, we experience the history of our nation, with an emphasis on the vision, courage and values of the people who shaped it.
This presentation is a great overview to American history given at the beginning of the school year.
Before or after the show, be sure to visit the American Perspectives gallery to walk through the history of America as seen in the Fine Art collection.
Visit the Pretty Big Things gallery to learn more about New Jersey state history, and explore New Jersey's Original People to learn more about the Paleoindian period.
Ask how to add one of our History or Archaeology workshops to your schedule or a guided tour of one of our galleries.
History comes alive at the New Jersey State Museum!
For reservations call 609-984-2586 or email beth.cooper@sos.state.nj.us
For more information on our Theater series and other programs for school groups, visit our website: Statemuseum.nj.gov
No minimum group size required!
FREE for Home School Families!
"He Is Alive!" Passion Play at Fountain of Life Center
Fountain of Life Center, 2035 Columbus Rd, Florence Twp, NJ 609/499-2131
"He Is Alive!" Passion Play at Fountain of Life Center
For thirty-one years the Fountain of Life Center, 2035 Columbus Rd, Florence Twp., has been presenting the Easter Passion play "He Is Alive!" and the congregation never tires of volunteering hundreds of hours to make the Scriptures come alive.
"He Is Alive!" is the story of the most compelling drama in the Bible as it depicts the last week of the life of Jesus and His crucifixion and resurrection. A visually stunning, spectacular finale keeps the audience in their seats until the very end.
The production was first performed in 1982 in the Life Center Academy school gymnasium with about 400 who attended. Last year over 27,000 were in attendance as approximately 200 volunteers performed 14 times in the sanctuary of the Fountain of Life Center.
Entire church families have been involved each year, from directing traffic in the parking lot, backstage construction of the set, sound and technical support, stage actors, and even to feeding the cast between shows. No one is paid for their help and performances. Associate Pastor Randy Bercaw has directed the play since 2000 and Jay Gibilisco has been portraying Jesus for 21 years.
The 2013 performance dates and times are as follows:
Saturday March 16 - 11:00 a.m. & 4:00 p.m.
Friday, March 22 - 7:30 p.m.
Saturday, March 23 - 11:00 a.m. & 4:00 p.m.
Palm Sunday, March 24 - 2:00 p.m. & 7:00 p.m.
Wednesday, March 27 – 7:30 p.m.
Thursday, March 28 - 7:30 p.m.
Good Friday, March 29 – 2:30 p.m. & 7:30 p.m.
Saturday, March 30 - 2:00 p.m. & 7:00 p.m.
Easter Sunday, March 31 – 7:00 p.m.
For more information, to view photos or to order tickets online visit the website: www.flcnj.org
Pat Miller, Director of Public Relations 609/499-2131
Teaching High School at Home: The Basics and Beyond
Join Diane Kummer, HSLDA High School Consultant, for a one-day high school symposium entitled Teaching High School at Home: The Basics and Beyond, sponsored by Vestal LEAH (Loving Education at Home). The event will be held on Saturday, April 20, 2013 form 8:30 AM to 3:30 PM at the Twin Orchards Baptist Church (3701 Vestal Road, Vestal, NY 13850). The cost is $15/person.
Diane Kummer speaks at homeschool conferences nationwide, writes a regular column for Home School Enrichment magazine, reviews homeschool resources, and provides personal consultations to HSLDA members. She and her husband Tom homeschooled their two children from Kindergarten—12th grade, and she shares from her real experiences as well as from a heart to encourage others.
If you are in the midst of teaching your teen at home or if you are considering the possibility in the future, Diane will put you at ease and provide information to make high school at home a reality. Four seminars will be presented including Developing a High School Plan, High School Transcript Clinic and Recordkeeeping Helps, Important Pit Stops during High School, and You Can Homeschool High School…If You Can Make It through Tomorrow. Bring your questions and leave with a new confidence for teaching high school at home!
The pre-registration deadline is April 5, 2013 or until capacity is reached. To register and for more information click here.
Take advantage of HSLDA's special symposium discounts!
Join or renew your membership for one year and receive a $10 discount
Join or renew your membership for two years and receive a $25 discount
Please note that these offers are only valid at the symposium.
We look forward to seeing you on April 20th!
The Ultimate Makeover: Inside and Out
Change of Date: April 12th

We see so many reality programs dealing with a makeover theme today. You have extreme makeovers, surprise makeovers, botched makeovers, celebrity makeovers, but no Ultimate Makeovers! Danielle Turcola, is hired by global companies to transform executive men and women in corporate makeovers. She teaches them how to walk, talk, meet, greet, eat, and dress. Yet, her most rewarding transformations are the ones where there is a total makeover inside and out.
Does your wish list create discontent in your life, or your unfulfilled dreams fill you with woulda, coulda, shoulda, or has past abuse robbed your self-worth? Well, Danielle shares a message of hope and encouragement, contentment and worthiness through a relationship with God. Her makeover formula has a few short steps, yet lasts a lifetime. Danielle will tell us about her Ultimate Makeover in 1979 and the amazing impact it made on her, her husband, children, friends and career.
Join us for a fun-filled, interactive program where you can ask Danielle those burning questions abut how to find the right clothes for your body type, your best hairstyle, quick and easy makeup tips, even how to fit and find the right bra! And as a bonus, each attendee will take home her own personalized Color Confidence Card to look radiant all the time.
This event is open to all ladies and teen girls. Homeschoolers and non-homeschoolers. Invite your friends and family to come out to this great event.
Join us on April 12, 2013 to get started on your own Ultimate Makeover: Inside and Out.
This event will be held at Mt. Olive Community Bible Church, 202 Flanders-Drakestown Road, Flanders, NJ. It will begin at 7 PM. The cost for this event is $10 which includes the program, Color Confidence Card and refreshments.
Please go to www.mytlcnj.com to sign up for this special event. Click on the public calendar, go to the month of April, then click on the event to sign up and for payment instructions. Please direct any questions you may have for this event to info@mytlcnj.com.

Homeschooling Parent Presents-Homeschoogle.com
After Years In The Making!
Homeschooling Parent is proud to announce the "go-live", of www.homeschoogle.com. A social network for Homeschool families. Homeschool kids can now find FRIENDS/STUDY BUDDIES all over the world. Learn about other kids with the same interests, goals and subjects. Share ideas, pictures, videos, and even chat on-line. What a fun way to learn and make new homeschool friends. The Homeschool family just got bigger. Parents can create "EVENTS" to help support their Homeschool Support Group or Co-Op Group's events and conferences. Homeschool service providers can create their own "GROUP" and invite friends to join. Yes, it's very exciting!

Students create a Profile. In their profile, students enter their current subjects, areas of interest, hobbies, and college of interest. Students can then search other homeschool students, local, state wide, nationally including students from around the globe!

Support Groups, Co-Op Groups may create an "EVENT" to support their local homeschool efforts.

Homeschool Friendly Companies and Services may create a "GROUP", to assist viewers in finding Homeschool products and services.

How wonderful it is to finally have a site where everything is HOMESCHOOL FRIENDLY. One community with one mission! Home Education for our families.

SIGN-UP TODAY!...Help us "network" the news!

Landry Academy Advance Biology 2-day Intensives in New Jersey!
Former college professor and homeschool dad Greg Landry has a passion for teaching Christ-centered science! Join Professor Landry and his team for an experience beyond the scope of most high school biology labs. For two action-packed days students will do hands-on labs, learn to write college-quality lab reports and think critically as a scientist. They'll work hard, laugh, talk about serious topics, have fun, and finish the two day lab intensive with a jam-packed lab manual representing their work. We are so glad to once again be able to host Landry Academy science labs in New Jersey! For a complete overview of the program and to register, visit http://www.landryacademy.com/lab-intensives.htm For other questions, please email Tasha Grant at tashagrant2@yahoo.com
Lab: Advanced Biology NEW!
Dates: March 15 & 16, 2013
Time: 9am to 5pm both days
Location: See website
CORRECTION: In the February 2013 announcement for Landry Academy Lab Intensives in New Jersey I incorrectly list March 8th and 9th as dates for the Biology Intensive. The announcement should only list Advanced Biology on March 15th and 16th. For more information contact Tasha via email at tashagrant2@yahoo.com

Math and Science Tutoring for Homeschooling Families in Northern New Jersey
Do you need help with math and science tutoring for homeschooling families in northern New Jersey for the remainder of the school year? I would be able to teach or tutor groups of students in any high school level math or science course (biology, chemistry, physics or algebra 1, geometry, algebra 2, trigonometry, pre-calculus, or calculus). For some courses I would also consider one-on-one tutoring.
My credentials are as follows:
- BS in Civil Engineering
- Certified to teach mathematics in the state of Virginia 2007-2012
- 5 years experience teaching high school level mathematics (algebra 1 and geometry)
- 1 year experience teaching high school level chemistry
- 1 year experience assisting homeschooling families and tutoring from 1st grade through college
My rates would be appropriate for the circumstances of homeschooling families.
If you have a need for math or science help this year please do not hesitate to contact me at dertutoring@gmail.com or at 570-592-7950. I hope that I will can be of service to you.
WRITING WORKSHOP IN COLUMBUS, NJ!
A day of workshops for students Grade 2–10, new to the IEW writing program

Thursday, March 21, 2013
Columbus, NJ
Cost: $20.00/participant (Teachers & Parents may observe at no cost)
One Parent/Teacher should have completed or plan to complete the TWSS course, live or on DVD.
These two-hour classes for students Grades 2-10 will present the Structure & Style Unit I/II idea of key word outlining, along with selected stylistic techniques. (Grade levels are approximate; no previous experience necessary.) Class size is limited to 30 participants. Registration: http://www.excellenceinwriting.com/col-st-13
Friday, March 22, 2012 8:30 AM-3:30 PM
Columbus, NJ
High School Essay Intensive –
SAT Essay & College Application Essays †
A one-day seminar for high school students and teachers
Cost: $50.00/participant (accompanying adult, $25.00)
Registration: http://www.excellenceinwriting.com/col-hse-13
Tell-A-Mom Adventure & Mystery Books
The most effective marketing is one person telling another. Please go to this link, http://booksandboys.blogspot.com and tell others about the adventure & mystery books for young readers there - by Max Elliot Anderson.
Piano Lessons for Homeschoolers by a Homeschooler in South Jersey
Piano Lessons for Homeschoolers by a Homeschooler – South Jersey (Cumberland, Gloucester, Salem and the surrounding counties.)
It is my goal to make piano playing enjoyable for my students. In a fun, relaxed environment, your child will explore concepts such as music theory, technics, reading sheet music, sight-reading, improvisations/ composition, and ear training.
I try to plan lessons to individually accommodate the progress of each student at a pace they will be comfortable with. I not only teach your child how to do things but why they are doing them as well.
Along with Michael Aaron's Piano Course, I will often use games and activities to reinforce musical concepts. By doing so I hope to capture and hold the interest and enthusiasm of each student.
Tuition is $60.00 a month, for private, weekly, 30 minute lessons.
I give lessons on Tuesdays and Wednesdays, in my home studio, in Upper Deerfield, between the hours of 10:00am and 2:30pm.
For more information contact me at 856- 641-2953 or visit my website at http://heatherspianostudio.musicteachershelper.com/
Make a joyful noise unto the Lord…

Homeschool Skate for 2012-2013
Come join us for 2 hours of fun, physical activity. Every third Friday there is roller skating for the homeschool community. The rink is open only for us. The games are turned off and the music is family-friendly. Moms get to socialize while kids skate with their friends. Come meet homeschoolers from every area...open to all.

Where: Cherry Hill Skate Center, 664 Deer Road, Cherry Hill, NJ
What: Private party with 2 hours of skating and family-friendly music
Who: Any homeschooler!
When: 3rd Fridays (NOT December) from September-April 1-3PM
Cost: $3 per skater (non skaters do not pay); Max $12 per family (cash please!); Skate rental available for $3 from rink (last year's price) either quads or inline (you may bring your own skates).

Dates for 2012-2013 School Year: 9/21, 10/19, 11/16, 1/18, 2/15, 3/15, 4/19
Please no outside refreshments as the snack bar is open. Consume your food before coming in.
For additional information contact Linda Nowak at homeschoolbus@gmail.com .
MCCHE (Morris County Christian Home Educators) Baseball Team
The MCCHE (Morris County Christian Home Educators) Baseball Team has just been formed for its first year. We are currently putting together our game schedule, and would like very much to hear from other homeschool teams who would like to play varsity-level baseball. Please e-mail Coach Bill Breckenridge at wmbreck@juno.com if you are interested.

Registration Open for FAITH Center Theater Arts Camp
Theater Arts Camp of Sussex, hosted at Sparta Evangelical Free Church, 385 Houses Corner Rd, Sparta, is pleased to announce that registration is open for its fourth annual Theater Arts Camp.
The 2013 camp will run from July 22 through August 4, with performances scheduled for August 2 – 4. Auditions for are scheduled for the evenings of April 2 and May 7 and the mornings of April 6 and May 11.
Children of Eden, performed as Theater in the Round with a live orchestra, is the high school show. The junior high students will delight audiences with Joseph and the Amazing Technicolor Dreamcoat.
Theater Arts Camp of Sussex is a two week intensive for teens serious about developing their theatrical performing skills. During camp, each student receives advanced instruction in character development, audition preparation, vocal technique, dance and stage movement, and production elements. Master classes and Q&A sessions with veteran Broadway stage performers Anne Nathan, Stephanie Martignetti, Michael Zygo, and choreographer/dancer Derek Roland were a highlight of last year's camp.
To register, make an appointment to audition or for more information about camp, visit our facebook page http://www.facebook.com/theaterartsofsussex or explore our Theater Arts Camp website.
Take a FAITH Center Tour!
It's not too early to start thinking of your homeschool activity choices for 2013- 2014!
Do your homeschool plans for next year look anything like this?
Round out my kids' academics with some incredible fine arts offerings.
Calm our schedule down by scheduling special activities for all of my kids in one place, on one day.
Look for classes taught from a Christian worldview.
Be a good steward of the financial blessings God has provided to my family.
The FAITH Center offers all this and so much more!! What is the quality of the instruction provided? Just ask some of last year's seniors who are now majoring in Musical Theater, Art, Music Education, and Theater at their colleges of choice.
The FAITH Center, founded 20 years ago by Bill and Lori Briggs, offers homeschooled students of all ages professional instruction in the arts with a focus on exploring and developing talents to glorify God. Whatever your reason for seeking professional instruction in the arts from a Christian perspective, the FAITH Center may be your answer to prayer.
There is something for every member of the family at the FAITH Center, from preschooler through high schooler. In addition to private and small group instrument lessons and bands and orchestras for beginning through advanced students, there are dance classes where honoring God is just as important as learning the steps, both traditional and computer art, drama, several different choirs divided by age, small group voice lessons, a fully staged spring musical, a new video production seminar class, and more. (Not all classes are available at each location.)
Tours are currently being scheduled at both our Morris County and Sussex County locations for families interested in attending the FAITH Center for the 2013-2014 year. This year, there were far more families interested in attending the FAITH Center than spaces available. We were forced to close registration to the program as a whole, something we had never had to do before. What does this mean to you? If you're interested in learning more about the FAITH Center and discerning whether it might be a good fit for your family, please Visit the FAITH Center's website, www.faith-center.com to learn more about our program. Don't wait until the summer to look into our course offerings; it could be too late! Would you like to schedule a tour? Email info@faith-center.com.

FAITH Center's Continuing Success Causes Growing Pains -Can you help?
FAITH Center's Continuing Success Causes Growing Pains –
Can You Help Us Find a Location to Further Expand Our Ministry?
For the first time ever, the FAITH Center had to close registration to additional families this summer. According to Bill Biggs, Founding Director, "The Lord sent so many wonderful homeschooling families our way, all looking for an opportunity for their children to develop talents to glorify God. I wish we had room for them all, but we didn't. It seems like we might need to consider expanding our program again. God has truly blessed this ministry." Are you aware of a large space with multiple classrooms in the northern or central NJ area that might be open to hosting another FAITH Center program? Please contact us at 973-252-5043 or info@faith-center.com . Thank you!

Carnegie Hall's Musical Exchange
Carnegie Hall's Musical Exchange is a global online community in which young musicians connect with peers, share their musical performances, and participate in online projects led by professional artists. Young musicians (ages 13–25) from all over the world—all levels and all musical styles—are invited to join the community.
On Musical Exchange, students are invited to participate in musical coaching sessions, creative projects, and international collaborations. The site offers something for everyone—including groups focused on orchestral music, vocal music, musical theater, jazz, composition, and songwriting—and is a safe space online, managed by a professional moderation team. It is a great way to enrich your child's music curriculum and for your child to connect with peers who are enthusiastic about music.
In addition, you are invited to join the community and become a member of the Educators group, in which you can learn more about how to participate in Musical Exchange and share this exciting opportunity with your children.
We hope you will join us for the exciting year ahead on Musical Exchange! For more information contact The Musical Exchange Team, Carnegie Hall's Weill Music Institute at miadmin@carnegiehall.org

The Franklin Instute-Homeschool Workshops 2013!
Learn, discover and create in a workshop for homeschool students!
For students ages 7 - 14

Have a fun-filled day at The Franklin Institute! Spend the morning in a hands-on workshop, then explore the Museum in the afternoon with your family.
Design Challenge
March 14
Put your engineering skills to the test! Tackle design challenges and build devices that float, slide and fling in just the right ways.
Going Green
April 11
Discover how electricity is produced with a variety of renewable energy sources and unearth some discoveries about waste - from light pollution to recycling centers.
High-Tech Textiles
May 9
Investigate the basics of electronics and circuitry and create a fashion design using LED's and conductive thread.
For more information visit: The Franklin Institute
REGISTER TODAY!
215.448.1200 (Option 5)
reservations@fi.edu

Homeschool Museum Classes 2012-2013 Philadelphia Museum of Art
Homeschool Museum Classes 2012-2013 at Philadelphia Museum of Art! This homeschool program consists of 2 hour classes held monthly on every first Wednesday from October to June. The theme of each class changes from month to month. Participants are divided into small groups by age, and each group works with the same Museum Educator throughout the year. Each class takes place in the Museum's permanent galleries and special exhibitions. The program is designed to be an interactive lesson that encourages students to examine objects and ideas through a variety of activities including discussion, drawing, writing, role playing, and games. Preschool age students will explore original works of art, enjoy a picture book read in the galleries and make an art project to take home. The Preschool classes are from 10-11:45 am.
March 6, 2013
10 am – 12 pm
Pre-school (age 3-4) The Art of Make Believe
K-2 (age5-7) What's Happening?
3rd-5th (age 8-10) What's Happening?
6th-8th (age 11-13) Setting: Interiors and 'Scapes
9th-12th (age 14-17) Setting: Interiors and 'Scapes
April 3, 2013
10 am – 12 pm
Pre-school (age 3-4) No class
K-2 (age5-7) How was It Made?
3rd-5th (age 8-10) How was It Made?
6th-8th (age 11-13) "Great and Mighty Things"
9th-12th (age 14-17) "Great and Mighty Things"
May 1, 2013
10 am – 12 pm
Pre-school (age 3-4) Around the World
K-2 (age5-7) "Great and Mighty Things"
3rd-5th (age 8-10) "Great and Mighty Things"
6th-8th (age 11-13) Mysteries: Solved and Unsolved
9th-12th (age 14-17) Mysteries: Solved and Unsolved

June 5, 2013
10 am – 12 pm
Pre-school (age 3-4) No class
K-2 (age5-7)Introduction to Sculpture
3rd-5th (age 8-10) Introduction to Sculpture
6th-8th (age 11-13) Introduction to Sculpture
9th-12th (age 14-17) Rodin Museum

Fees: Student Fees: $9 per class (Museum Members) /$11 per class (Non-Member)
Chaperones Fees: $5per class (Museum Members) /$6 per class (Non-Members)
$1 off each class when singing up for 4 or more classes.
Parents who wish to accompany their child must sign up in advance.
Some classes will have a brief studio time during their lessons.
We hope you have a wonderful time on Wednesday, and welcome both your participation in and your input to our Homeschool Program.
If you have questions about the classes, contact Ah Young Kim at akim@philamuseum.org .
If you have questions about registration, please contact Janette Wheeler at 215- 684-7582.
Sovereign Grace Used Curriculum Sale: Tailgate Style!
Join us for the Sovereign Grace
Used Curriculum Sale: Tailgate Style!
What: Used homeschool materials, including books, DVDs, VCR tapes, academic games, anything related to education. Sell what you don't need anymore, shop for next year, or both!
When: Saturday, May 11, 2013 from 9am-1pm
Where: Sovereign Grace Church parking lot, 111 Greentree Rd. Marlton, NJ
*seller set-up from 8am-8:45am in the church parking lot. You are welcome to use the trunk/back of your vehicle and/or your own table.
Sellers: Contact Ellen MacMichael (el@macmichael.com) to sign up
* Please, no yard sale items, but those used for educational purposes!
New Jersey Symphony Orchestra Concert
"Dancing around the world"
11:30AM Tuesday, May 21, 2013 — NJPAC in Newark
Invite your family, friends & new homeschooling friends of all ages!
Carpooling is encouraged. Bring $8-15 for parking fees.
Each seat reservation is $7 per person. There are no tickets.
We meet outside the NJPAC and enter as a group.
Write your check to "Kathy Hanse" by Wednesday, April 11, 2012
and send to me at 16 Francisco Drive, Pompton Plains, NJ 07444.
Any questions? Email: kathyhanse@aol.com
DANCING AROUND THE WORLD
Take a trip around the world—no luggage required! Express yourself with Scottish, Spanish, Arabian, Chinese, Czech and American dances, including selections from The Nutcracker, West Side Story and Morton Gould's Tap Dance Concerto. This concert also features the winning pieces from the first NJSO Young Composers Project. Learn more at www.njsymphony.org/composers. Jeffrey Grogan, conductor of the NJSO with DanceVision also performing selections from:
GOUNOD Faust Ballet Music
ARNOLD Four Scottish Dances
FALLA Spanish Dance No. 1
BORODIN Polovtsian Dances
SMETANA Three Dances from The Bartered Bride
TCHAIKOVSKY The Nutcracker
PIAZZOLLA Oblivion
GOULD Tap Dance Concerto
BERNSTEIN West Side Story
Young Composers Project Winners
Please Save the Date!!! For Homeschoolers Semi-Formal Dance
When: The evening of Saturday, June 15, 2013
What: A semi-formal dance
Who: Homeschoolers and friends ages 16+ (It's for teens who will complete their sophomore year of high school in 2013 through young adults who are college-age. Sorry younger students, this dance isn't for you. You will be invited to attend the Second Annual Masquerade Ball in November.)
Where: At the Barn in Andover Township (Sussex County)
Why: The 200 teens who attended our First Annual Masquerade Ball in October had so much fun that we decided not to wait until the fall to schedule another dance.
How: Details about the dance and how to purchase tickets will be posted here next month. Be sure to check your April ENOCH eNewsletter.
Questions that just can't wait until next month's eNewsletter? Contact Lori Harden at LoriHarden@nac.net.

Harvey Cedars Home School Week
Date/Time: Jun 10 at 03:00 PM - Jun 16 at 12:00 PM
Location: 12 Cedars Avenue Harvey Cedars NJ 08008
Event Summary
Join us on Long Beach Island at Harvey Cedars Bible Conference June 10-16 for fun and fellowship that the whole family can enjoy.
Event Admins: Colleen Bozarth
Our annual home school week is June 10-16, 2013. Bring your whole family for challenging chapel meetings, great programs for the kids, and a relaxing week by the beach. We are located on beautiful Long Beach Island in New Jersey between the ocean and the bay. You'll find the island to be a great place to explore, with a lighthouse, antique shops, and ice cream places. Take the chance to meet other homeschooling families who share your values. Join us this summer, call to register today! 609-494-5689
---
PUBLICATION DATES
ENOCH of NJ e-Newsletter NEXT DEADLINE PLEASE NOTE CHANGES IN DATES OF DEADLINES BELOW!

Here are the deadlines for the upcoming ENOCH of NJ e-Newsletters. The deadlines are firm and coordinated so that we can get you a fresh newsletter by the first of each month. Thanks.

April 2013: Monday, March 25th
May 2013: Thursday, April 25th
June 2013: Friday, May 24th
Send all submissions to newsletter@enochnj.org. This deadline serves the purpose of allowing time for editing and formatting the newsletter in order that time-sensitive information can be posted and mailed in a timely manner.

Final editing begins at the deadline. Submissions prior to the deadline are always welcome and encouraged.

Posting and emailing is normally by the 1st of the month (except for the June issue).

Thanks for your help in getting the newsletter delivered promptly.
SUBSCRIBE TO ENOCH'S e-NEWSLETTER
Why and How to Subscribe
If you are not already subscribed to this newsletter, you can subscribe now! If you would like the e-Newsletter delivered directly to your e-mailbox each month, go to Monthly Newsletter link on our website at
www.enochnj.org
.
Encourage your support group members to subscribe to the ENOCH email list! Include this portion of our newsletter in your monthly hardcopy newsletter. Get the word out that this newsletter is for them! We use our subscription list to notify the homeschooling community of changes to our website, of the Convention and our Leadership Conference, alerts, and other important news.
All submissions desiring consideration for publication in the e-Newsletter should be sent to
newsletter@enochnj.org
. Thanks.
ENOCH of NJ
Box 308
Atlantic Highlands NJ 07716
732.291.7800
office@enochnj.org
www.enochnj.org
Neither the ENOCH e-Newsletter, nor the Board of Directors for ENOCH New Jersey, endorses nor recommends any of the non-ENOCH programs, events, or opportunities listed. They are selectively provided as a service to those who wish to explore further. To remove your email from this mailing list, click here:
http://www.enochnj.org/index.php?ACT=5&id=ZEbMxuzeJH