ENOCH of New Jersey e-Newsletter
NOVEMBER 2012
From the President's Desk
Dear Friends,
Come, ye thankful people, come, raise the song of harvest home;
All is safely gathered in, ere the winter storms begin.
God our Maker doth provide for our wants to be supplied;
Come to God's own temple, come, raise the song of harvest home.
All the world is God's own field, fruit unto His praise to yield;
Wheat and tares together sown unto joy or sorrow grown.
First the blade and then the ear, then the full corn shall appear;
Lord of harvest, grant that we wholesome grain and pure may be.
Even so, Lord, quickly come, bring Thy final harvest home;
Gather Thou Thy people in, free from sorrow, free from sin,
There, forever purified, in Thy garner to abide;
Come, with all Thine angels come, raise the glorious harvest home.
- Henry Alford
What are you thankful for? Are you thankful? At Thanksgiving, we all remember something that we are grateful for during the past year. Some families have everyone gather around the table and say something that they are thankful for. I remember doing that the year we were living in the British Virgin Islands, while serving as short-term missionaries. There were people around the table that day from the main island of Tortola and the surrounding islands as well a college student from Missouri. It was interesting to hear what they were thankful for. For my family it was a time of reminiscing as our pastor's wife had died the beginning of the month while we were away from New Jersey. It was the most unusual Thanksgiving that I can recollect, since it is not a holiday there; just a regular day with temperatures in the 80's, a far cry from our usual November weather.
This Thanksgiving, create a new holiday tradition, if you don't already have one. Gather your family around your thanksgiving table and share the blessings of God. Maybe you could have your children each day write down something they are thankful for and then at the end of the month read it to the family. Be creative! As we remember those things that God has done for us, it will make us even more thankful.
Remember to Vote on Tuesday, November 6
As a nonprofit organization we cannot advocate a particular election position but we can encourage you to vote. Our freedoms depend on homeschool families actively engaging in the electoral process. Take time to educate yourself on the issues and VOTE!!!
Rich Millward
President
ENOCH of NJ
President@enochnj.org

ENOCH EVENTS AND NEWS!
ENOCH's 2013 Homeschool Convention News!
ENOCH of New Jersey presents the 23nd Annual Homeschool Convention
Friday & Saturday, May 17-18, 2013 at the New Jersey Convention & Expo Center, Edison, NJ
Vendor registration has already begun for the 2013 Convention!
To register as an exhibitor or a speaker go to ENOCH's website and click on the links.
Please make sure to check the ENOCH website and facebook for updates!
ENOCH is offering entrepreneur tables at the 2013 convention. Please see the information below regarding these tables. If you have a child that would like to sign up for a table, please go to the following website to register. https://enochnj.webconnex.com/2013exhibitors This is our exhibitors registration, but also serves for our entrepreneurs. If you have any questions, please contact Michele Gross at exhibitorcoordinator@enochnj.org.
Special Booth for Entrepreneurs
Booth Cost – [$50.00]
Eligibility: Entrepreneurs must be between the ages of 12 and 25 at the time of the convention. The entrepreneur must be the sole proprietor of the business (i.e. started by the teen and not a family business). All businesses must be reviewed and approved by the Exhibitor Coordinator. ENOCH reserves the right to refuse any vendor in part or in whole without comment. All decisions made by ENOCH are final.
Exhibit Space: Each entrepreneur space will include one 4' skirted table and 2 chairs. Only 1 table may be reserved per business. There will not be side drape divider panels between tables. Entrepreneurs will be expected to be respectful of each space. There will be room for 20 entrepreneurs.
Representatives: Each entrepreneur space is allotted 2 representative passes; one for the entrepreneur and one for a helper. Parents are not included in the representative count. Each entrepreneur is responsible to notify the vendor coordinator of the representatives' names. Any extra reps must also be identified and must receive their name badge at the Exhibitor booth after they have registered for the Convention. No extra reps will be allowed in without a registration wristband.
Set Up and Tear Down: Entrepreneurs may setup on Friday, May 17th from 8:00 – 1:00 PM. Break down may occur any time after your products are sold out or any time after 1 PM on Saturday, May 18th. See below for more information regarding setup and tear down procedures.
Hours: The Entrepreneur section will be open during the entire time of the convention (Friday 2:00 PM -9:00 and Saturday 10:00-6:00 PM). Again, you may start breaking down anytime after your products are sold out or after 1 PM on Saturday, but must be completely packed up by 9:00 PM on Saturday.
Payment: Payment must be made in full via credit card, money order or check.

Find Us On facebook, twitter AND now Pinterest!
For the latest updates, trip ideas, homeschool events, and more - we can be found on facebook, twitter and NOW, Pinterest, too!
On
facebook
, look for
ENOCH of New Jersey
. For twitter, EnochNJ. You can find lots of resources, ideas, crafts, quotes, etc. related to homeschooling. Be sure to look for us and follow us on Pinterest - ENOCH of NJ. It is a great place to connect with other homeschoolers and get information between Newsletters.
Encouraging Words For Homeschoolers Across The Nation

The Seasons of Life with a Special Needs Child By Cathy Steere
"Mommy, tell me a winter story about when you were little," my son, Drew, begged, climbing next to me on the bed.
Having discussed, earlier that day, the four seasons and their differences, I understood why he put his request in for a seasonal pastime report. "Hmmm," I said, lightly tapping my chin, trying to think of one. My eight and ten year old boys loved hearing any story I told, no matter how trivial, about the time when I was little. It seemed hard for them to think of me as anything but their mommy: a grown up, married to their daddy. "Okay," I said smiling, "here's one."
I sat up part way, leaning back on my elbows. Drew beamed, locking eyes with me, anxious for a tale about my girlhood in the snow. I began with,"When I was your age," which was always an appealing start to any story I told him, "my sisters and I woke up one morning to discover several feet of snow had fallen onto our little city during the night." I described how we felt, barely able to contain ourselves, aching to get out and play in it. I admitted how we didn't know what made us happier—playing in the fresh snow or the fact that school had been called off for the day. I told how we went into the house for lunch and ate cream of mushroom soup and English muffins with butter and how good and warm it felt in our tummies. Drew smiled, wanting more, but satisfied when I stated, "The End."
After he'd gone, I thought about the seasons we parents with special needs children go through. And while there are four of them, like the seasons in creation, I found that we have traveled through them by way of an almost backward trek.
When we discovered that Drew had autism, back when he was nearly four years old, it was like we had just been told he had died. What actually died was the realization that things were not what we believed, that our child was not normal, but severely impaired, neurologically. There was a sense of death when we peered into the future. No longer seeing the brightness most parents see for their beloved child's life, we saw only bleakness and loss. This was our winter: a harsh, impolite coldness. Darkness. Death.
Within months, after plowing through piles of books on the subject of autism, my husband and I charted a course of action to address this insidious condition. We then began an intensive individualized home program, working one-on-one with Drew, seven days a week. After pouring our lives into desperately trying to save our son, hope appeared. There was progress. Yes, there was still a long, hard road before us, but we had found our way out of the cold. We could see color now, beautiful colors all around us. And like the leaves flitting and swirling to the ground during the autumn season, so, too, was the releasing of symptoms of autism for Drew and, as well, the letting go of the feelings of despair in my husband and I. And although there were some stubborn leaves, as there always are, which cling their hardest to the branch of a tree, not yet ready to give in to the beckoning wind, we knew that it was only a matter of time that they, too, would find their way to the ground, no longer a part of that which they once adorned.
With the summer comes the heat. Overwhelming. Smothering hotness. We were told, as we carried out Drew's therapy, to be prepared—often times things get worse before they get better. That first year was intense. We sweated through our sessions. New issues would come up in Drew that needed attention. We felt we were running a feverish pace, thirsty for the finish line and desperate to survive. And yet, despite the heat, it was clear that sunshine had arrived along with it. The beauty of the sunshine whispered to us to persevere.
I would say that today we are enjoying the springtime. Seven years after beginning our home therapy program, as well as adding other therapies along with it, I can honestly say we see growth, and life, and blooms wherever we look. The goals in Drew's development are being realized. God, as well, is giving us great comfort and hope in regard to Drew's character development. God is giving Drew sensitivity to the Truth of His word. One of my first thoughts when Drew was diagnosed was, "How can he ever be saved?" I couldn't see how a child, who couldn't understand the love his own parents had for him, and who had no ability to reason or communicate—how he could know the love of his God and his need for a Savior? I then remembered, "God is the One Who saves. No one on earth—normal or impaired—has any hope apart from the grace of God." It was all about grace—God's grace.
Just recently Drew meandered into the kitchen where I was making sandwiches and asked me, "Mommy, how do you become a Christian?" I set my knife down and taking his hands in mine, I told him how to be saved. This wasn't the first time he'd heard it, but it was the first time he'd asked about it. I'm ashamed to admit that I, again, wondered if, with his yet limited understanding, it was even possible for him to be saved—that is, until, by God's kind providence, I just happened to read this quote by J.C. Ryle that very evening:
"The extent to which one man may have true saving grace, together with much ignorance; and another may have much head knowledge and yet no true saving grace; is one of the greatest mysteries in religion, and one which the last day alone will unfold."
J.C. Ryle "The Gospel of John" 1873
The constancy and surety of the changing seasons reveal the steadfastness of our Creator and our God. All of mankind is a witness to this, never having to wonder or worry if the next season will indeed come. God shows us that we can trust in Him. We can trust that His good and wise decree will be carried out in His world and in our children—their development, their character, and their salvation. Trust in Him. The spring comes when He sends it.
Cathy Steere and her husband, David, live in the beautiful Pacific northwest and homeschool their two sons, Drew and Elliot. Cathy is the author of the book Too Wise to be Mistaken, Too Good to be Unkind: Christian Parents Contend with Autism.
For more encouragement for those with special needs here is another weblink: http://www.specialneedshomeschool.com/our-story.html Hope this helps you too!
OTHER EVENTS AND OPPORTUNITIES
SKI CLUB @ BLUE MOUNTAIN - last call
Last call to ski at Blue Mountain for the cheapest prices around! You must act quickly—like TODAY!
Blue Mountain offers a flex lift pass that can be used any non-holiday Monday - Thursday from 8:30am-10pm. These passes can be used any day after 2/18.
Payment and forms need to be received by Nov. 1. (If paying with cash, see me by Nov. 2)
Rates per person for six visits: $103 (lift only), $139 (lift + lesson), $144 (lift + rental), $174 (lift + rental + lesson).
Ages 5 and under get a free lift ticket. (Individual rentals can be pre-purchased at $20 each.)
Group lessons are for ages 6 and up. Private lessons (ages 4 and up) are available at the pre-paid rate of $50 (1/2 price)
Deadline for me to receive paperwork and payment: November 1
Check out the Blue Mountain website, and contact me to receive required forms if you'd like to join us this winter. (www.skibluemt.com)
Renee Winship
732-379-0757
reneewinship@yahoo.com (I check email often.)
Mom's Night Out with The Learning Connection
Mom's Night Out with The Learning Connection, Monday Night, November 5th - 7:00 PM
Come on out for a time of fellowship, food and refreshing of the soul on Monday, November 5th. The event will be held at Mt. Olive Community Bible Church in Flanders at 7:00 PM. (202 Flanders Drakestown Road, Flanders, NJ)
TLC welcomes Karen DeBeus, author of "Simply Homeschool: Having Less Clutter and More Joy in Your Homeschool" and "Called Home: Finding Joy in Letting God Lead Your Homeschool," Read below on our topic and a bio on Karen DeBeus. You don't want to miss this fabulous event. Invite your friends. This event is open to all homeschool moms. Sign up on the calendar and bring a snack to share if you'd like. Drinks will be provided. Go to
www.mytlcnj.com
and click on public calendar to sign up. Go to November and find event on the 5th. Click on event and here you can sign up. Please contact Michele at
info@mytlcnj.com
with any questions.
Letting God Lead Your Homeschool:
In the spring of 2006 I was called to homeschool. It was never my intention or my plan, but God clearly showed me this was a calling. It was a hard step to take, but the Lord directed my steps and I have not looked back since.
Although the homeschooling journey is difficult at times, if God has put you on this path and called you here, He will lead you through each day. Perhaps you are tired, burnt out, or running on empty. Maybe you are up to your eyeballs in catalogs, highlighters, label makers, and papers. Meanwhile the laundry calls, the dishes pile up, and the kids are tired. You are tired. You are trying to decide how on earth you are going to do it all. Or maybe you just are ready to throw in the towel altogether.
This session will encourage you to keep your focus on the One who has called you here. Through my personal story and experience, you will see what happens when we take our eyes off of Him, and how each day can look when we regain our focus, fix our eyes on Him and on the true goals of homeschooling...discover the joy and freedom in letting God lead your homeschool!
About Karen:
Karen DeBeus is so excited to share her ideas about simplifying our lives and focusing on God. She loves all things simple and yearns for simpler times.
Karen has been married for 12 years to the love of her life and has 4 children.
God called her to homeschool when her youngest was about to enter kindergarten. After thinking "I could NEVER do THAT," God had other plans…She obeyed the call and is now, not only loving homeschooling, she is passionate about educating others about homeschooling and encouraging families along the way.
Karen is the author of "Simply Homeschool: Having Less Clutter and More Joy in Your Homeschool" and "Called Home: Finding Joy in Letting God Lead Your Homeschool," both best sellers at
Amazon.com
. She also writes for her blog Simply Living…for Him where her goal is to encourage families, moms, and individuals, to put God first in all they do. Simplifying is about getting back to the basics and reducing the physical clutter in our lives, as well as lessening "mental clutter."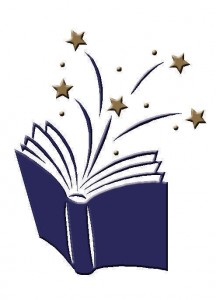 Private One-on-One Reading & Spelling Tutoring for Homeschooled Students
Orton-Gillingham certified
Retired homeschool mom
Experience with all types of learning disabilities and dyslexia
References from many successful students and their families
Member of the International Dyslexia Association
Limited openings available

If you have any questions, please feel free to call Renee at 609-859-3856.
Homeschool Skate for 2012-2013
Come join us for 2 hours of fun, physical activity. Every third Friday there is roller skating for the homeschool community. The rink is open only for us. The games are turned off and the music is family-friendly. Moms get to socialize while kids skate with their friends. Come meet homeschoolers from every area...open to all.

Where: Cherry Hill Skate Center, 664 Deer Road, Cherry Hill, NJ
What: Private party with 2 hours of skating and family-friendly music
Who: Any homeschooler!
When: 3rd Fridays (NOT December) from September-April 1-3PM
Cost: $3 per skater (non skaters do not pay); Max $12 per family (cash please!); Skate rental available for $3 from rink (last year's price) either quads or inline (you may bring your own skates).

Dates for 2012-2013 School Year: 9/21, 10/19, 11/16, 1/18, 2/15, 3/15, 4/19
Please no outside refreshments as the snack bar is open. Consume your food before coming in.
For additional information contact Linda Nowak at homeschoolbus@gmail.com .
Selah Dance & Music Academy, New Brunswick, NJ
Want to Dance & Sing for the Lord Jesus? Are your children taking or having thoughts of taking dance classes and/or music class that covers piano, music theory, and singing in a worship choir? Do you want to do all of these just to glorify the Lord Jesus with Christian music which is redeeming the Word of God?
We are starting a Home Schoolers Performing Arts Academy called Selah Dance & Music Academy.
Where:
At the studio location of InSpira Performing Arts & Cultural Center
987-D Jersey Avenue, New Brunswick, NJ 08901.
What Classes:
Ballet I (3-7)
Ballet II (8 & up)
Ballet III* (Advanced)
Modern Ballet*
Lyrical Contemporary*
Tap I (3-7)
Tap II (8 & up)*
Hip Hop
Break Dance
Salsa
Company*
Note:*Only admitted by Placement Exam.
Music Theory/Piano: This is a group lesson class at the Academy including basic keyboarding and worship choir singing
Intermediate to Advanced Piano Classes: They will only be offered thru private lessons at Fumi Korodan's studio at 983 Marc Drive, North Brunswick, NJ 08902. Please inquire about the tuition (fumi@pixi.com).
Classes being offered are subject to change.
Tuitions:
Dance Division - $33 Per Month Each Class (Weekly Class)
Music Division - $33 Per Month (Bi-weekly Class)
If you are interested, or would like more information about class times and schedules, please e-mail fumi@pixi.com (contact via email is preferred) by indicating your children's name, ages and type of classes interested.
For more information on the exceptional teaching staff, educational background and affiliations, please send a request to fumi@pixi.com.
Looking forward to serving you all to offer dance and music for the Lord Jesus in order to make a difference in this dark secular show business!!!
Symphony in C Presents; Carnival of the Animals
Thursday, February 21, 2013 at 10 am and 11:30 am
Tickets are $8 for students and $10 for adults
Scottish Rite Auditorium
315 White Horse Pike
Collingswood, NJ 08107
Symphony in C's Concerts for Young People are educational and entertaining concerts featuring great orchestra works and stories brought to life through renowned storytellers for students of all ages.
From the peaking of a hen, the roar of a lion, the hip-hop of the kangaroos, and the stampede of Elephants, Saint-Saëns popular Carnival of the Animals is a favorite of young audiences (and the young at heart). Come see conductor Petko Dimitrov and Symphony in C as well as actor Michael Boudewyns spark the imaginations of young and old alike in this performance of the timeless classic.
For information and tickets call 856-963-6683 or www.SymphonyinC.org
Paper Mill Playhouse Presents The Hills Are Alive
The Hills Are Alive
Nov 23–Dec 30
One of the most beloved and inspirational stories of all time, this tale of love and courage is Rodgers and Hammerstein's final triumphant collaboration. Based on the true story of the von Trapp family, this musical masterpiece has become a beacon of hope and joy for generations. You'll revel inthe glorious sounds of iconic melodies like "My Favorite Things," "Edelweiss," and "Climb Every Mountain." Don't miss this holiday treat for the entire family.
"Paper Mill is in top form doing what it does best and it is now the place to be for those who love American musicals. When it comes to revivals of major Broadway musicals, Paper Mill Playhouse has a few equals. So when that major revival is Rodgers and Hammerstein's The Sound of Music, there is cause for joy." —Talkin' Broadway
"It has almost everything: music, romance, kids, spectacular scenery, sentiment, comedy high and low, and, at the end, intrigue and adventure." —Chicago Tribune

Call our Group Sales department at 973.315.1680 to reserve your seats today!Groups of 10 or more save up to 40%.
Visit the Paper Mill Playhouse website at: www.papermill.org for more information, upcoming shows, educational material and much more!
Generously supported by a grant from
THE BLANCHE AND IRVING LAURIE FOUNDATION
Full Size Violin Needed
Full Size Violin needed
Contact: Maricela Navas
Phone: 973-715-6011
navasfamily7@yahoo.com
Looking for a full size violin to borrow, rent or depending on price, we may also agree to purchase it, It is for my daughter who has started lessons. We prefer one in good condition with a pleasant tone, as approved by her teacher.
HOMESCHOOL DAYS AT SAHARA SAM'S OASIS
Includes programing by the SAMBULANCE Safety Squad, Behind the Scenes Tours and Admission!
Advance ticket purchase is required.

November 15: 911 and Stranger Danger

Please share the attached information with your homeschool family and friends.

Make it a splashtastic day!
For more information visit www.saharasams.com or contact:
Beth Twisler, Director of Sales
Sahara Sam's Oasis Indoor Water Park
Safety is our #1 Priority!
535 North Route 73
West Berlin, NJ 08091
PH: 856-767-7580 Ext. 108
FX: 856-767-7689
Great Wolf Lodge Pocono Mountains, PA
Your Great Wolf Lodge adventure begins in our massive, 84-degree indoor water park. Splash the day away in over 79,000 square feet of water-packed excitement, including jaw-dropping slides for thrill seekers or zero-depth entry areas for little ones. Outside the water park, the fun continues. Grab a wand and battle a dragon in MagiQuest or get an ice cream-themed manicure in Scooops Kid Spa before gathering your family in our Grand Lobby for nightly fireside Story Time, the perfect ending to a Great Wolf day.

This special discount is reserved for:
Holiday Homeschool Group 2012- 12/3-12/6 & 12/10-12/13
Offer Valid: 12/3-12/6 & 12/10-12/13, 2012
Group Name: Holiday Homeschool Group
When prompted use group code: 1212HOLI
$159.00 for up to 6 per room
To make reservations visit www.greatwolf.com or call 800-768-9653.

Offer valid at Great Wolf Lodge-Pocono Mountains, PA location only on a Family Suite room. Discount valid per night for single or multiple night
stays. Group code listed above must be mentioned at time of reservation. Limited number of rooms is available. Offer may not be combined with any
other discount or promotional offers. Multiple night minimum stay may apply. Offer may be terminated at any time without notice. Must have one
individual 21 years of age or older staying in each room. Offer is not transferable and is not redeemable for cash.

---
PUBLICATION DATES
ENOCH of NJ e-Newsletter NEXT DEADLINE PLEASE NOTE CHANGES IN DATES OF DEADLINES BELOW!

Here are the deadlines for the upcoming ENOCH of NJ e-Newsletters. The deadlines are firm and coordinated so that we can get you a fresh newsletter by the first of each month. Thanks.
December 2012: Friday, November 23rd * Please note the change in date!
January 2013: Friday, December 21 * Please note the change in date!
February 2013: Friday, January 25th
Send all submissions to
newsletter@enochnj.org
. This deadline serves the purpose of allowing time for editing and formatting the newsletter in order that time-sensitive information can be posted and mailed in a timely manner.
Final editing begins at the deadline. Submissions prior to the deadline are always welcome and encouraged.
Posting and emailing is normally by the 1st of the month (except for the June issue).
Thanks for your help in getting the newsletter delivered promptly.
SUBSCRIBE TO ENOCH'S e-NEWSLETTER
Why and How to Subscribe
If you are not already subscribed to this newsletter, you can subscribe now! If you would like the e-Newsletter delivered directly to your e-mailbox each month, go to Monthly Newsletter link on our website at
www.enochnj.org
.
Encourage your support group members to subscribe to the ENOCH email list! Include this portion of our newsletter in your monthly hardcopy newsletter. Get the word out that this newsletter is for them! We use our subscription list to notify the homeschooling community of changes to our website, of the Convention and our Leadership Conference, alerts, and other important news.
All submissions desiring consideration for publication in the e-Newsletter should be sent to
newsletter@enochnj.org
. Thanks.
ENOCH of NJ
Box 308
Atlantic Highlands NJ 07716
732.291.7800
office@enochnj.org
www.enochnj.org
Neither the ENOCH e-Newsletter, nor the Board of Directors for ENOCH New Jersey, endorses nor recommends any of the non-ENOCH programs, events, or opportunities listed. They are selectively provided as a service to those who wish to explore further. To remove your email from this mailing list, click here:
http://www.enochnj.org/index.php?ACT=5&id=ZEbMxuzeJH