ENOCH of New Jersey e-Newsletter
November 2013
From the President's Desk
SAVE THE DATES- May 16th and 17th 2014
for ENOCH's Annual Homeschool Convention!
Thanks to God for my Redeemer,
Thanks for all Thou dost provide!
Thanks for times now but a memory,
Thanks for Jesus by my side!
Thanks for pleasant, balmy springtime,
Thanks for dark and stormy fall!
Thanks for tears by now forgotten,
Thanks for peace within my soul!
Thanks for prayers that Thou hast answered,
Thanks for what Thou dost deny!
Thanks for storms that I have weathered,
Thanks for all Thou dost supply!
Thanks for pain, and thanks for pleasure,
Thanks for comfort in despair!
Thanks for grace that none can measure,
Thanks for love beyond compare!
Thanks for roses by the wayside,
Thanks for thorns their stems contain!
Thanks for home and thanks for fireside,
Thanks for hope, that sweet refrain!
Thanks for joy and thanks for sorrow,
Thanks for heav'nly peace with Thee!
Thanks for hope in the tomorrow,
Thanks through all eternity!
Dear Friends,
This is one of my favorite Thanksgiving hymns, written by August Storm in 1891. Carl E. Backstrom translated it from Swedish into English in 1931. As we enter this month of Thanksgiving, let us be thankful for all that the Lord provides by His hand of mercy. Let us also continue to remember in prayer all those in our state who are still suffering from the devastation from Superstorm Sandy. Just this week a family in our church had their house torn down. In addition, as I drive to work in Union Beach, there are still so many damaged homes and empty lots. My heart really goes out to these people, let us remember them in prayer and do something if you can.
Just a few reminders: (1) ENOCH has recently begun package BoxTops for Education. Please mail in your boxtops to ENOCH of NJ, P.O. Box 308, Atlantic Highlands, NJ 07716. (2) We are looking for an Assistant Exhibitor Coordinator for the convention. If you are interested, please e-mail Michele Gross at ExhibitorCoordinator@enochnj.org. Finally, ENOCH now has a group page on Facebook, you can find us at ENOCH of NJ.
"Thanks for hope in the tomorrow, Thanks through all eternity!"
Happy Thanksgiving,
Rich Millward
President, ENOCH of NJ
president@enochnj.org

ENOCH is a Part of the Box Top Program!
ENOCH is a part of the Box Top program.

If you are part of a group that already particiates in the Box Tops program,
please continue to support them. ENOCH does not want to take away from your supporting your
own group. But if you are not part of a group and would like to support ENOCH, please save your Box Tops
get them to us.
They can be mailed to us at PO Box 308, Atlantic Highlands, NJ 07716.
Just click on the links above to follow us on facebook, twitter and/or Pinterest! Keep up with the lastest homeschool news, get encouragement from other homeschoolers or get some great ideas from a wide network of homeschoolers! The more people that "like", "tweet" or "Pin", the more information, encouragement and ideas we can all share!
Encouraging Words For Homeschoolers Across The Nation

Thanksgiving Family Traditions
Published November 20, 2010 by Rebecca Capuano | Topic: Thanksgiving (http://www.thehomeschoolmom.com/thanksgiving-family-traditions/)
Turkey and stuffing might be the staples of Thanksgiving, but for many families the holiday means much more. Homeschoolers often seek to go beyond simply a festive meal to create a culture within the home that encapsulates a sense of belonging, security, and love. One important way families do this is through creating Thanksgiving traditions.
Research indicates that family traditions, or routines, are associated with marital satisfaction, child adjustment, adolescents' sense of personal identity, and stronger family bonds. A study by Syracuse University, which reviewed 50 years of research on family routines and rituals, explains, "Family routine practices are an indication of family organization and are important for the psychological health and well-being of its members". Read more about this research here. Certainly, homeschoolers, who work daily to directly impact their children's education and well-being, have a vested interest in creating traditions which will instill a sense of family togetherness and significance.
While traditions for Christmas are common, it is easy to skip over Thanksgiving as simply a chance for good food in between Halloween and Christmas. This holiday, take the time to create some special Thanksgiving routines that children can look forward to year after year, and which emphasize gratitude. Doing so will make Thanksgiving not just a great feast, but a meaningful celebration of family.
Share your blessings. Pass around a basket of corn kernels (or cranberries) at the table and ask each person to take some kernels (do not specify how many). Then go around the table and have each guest share one thing they are thankful for, for each kernel of corn they chose.


Make pilgrim hat cookies. These simple-to-make treats are a hit with children! Not only can children participate in a cookie baking tradition, but by doing so they are able to contribute to the Thanksgiving feast! Click here for the recipe and directions.



Make a video journal. Have children interview family members and guests about the things for which they are grateful. Then video portions of the Thanksgiving feast and any other activities for the day. After the Thanksgiving meal, watch video journals from previous Thanksgivings.


Invite someone to the Thanksgiving feast who would otherwise be alone on Thanksgiving. Think about neighbors, co-workers and other associates. If you do not know of someone offhand, contact a local church to get the names of elderly member or other individuals that would likely be alone on Thanksgiving.


Create a Thanksgiving scrapbook. Take a photo of each person at the table, and provide him or her with a piece of paper to write down things for which he/she is grateful. Put together each photo with each person's "thankful" list into an album, along with highlights from this particular Thanksgiving. Add to the album each year and review it as a family.


Create a gratitude tablecloth. Give each member of the family a fabric marker and have them record one thing for which they are thankful on the cloth. Be sure to include the year next to each thanksgiving. Then use the tablecloth for the Thanksgiving meal. Each year, add thanksgivings to the tablecloth and watch the blessings grow as the years pass! Click here for a variation on this idea with a table runner.


Make a Blessing Box. Children can decorate a box and label it the "Blessing Box". Throughout the year, whenever something wonderful happens (Dad gets a new job, the baby learns to walk, Johnny receives an A on his report, etc.), have family members write the blessing on a slip of paper (along with their name) and put it into the box. No one is allowed to open the box or read the slips of paper until Thanksgiving Day. At the meal, open the box, read each of the slips of paper, and celebrate your blessings!


Create a Thanksgiving table centerpiece. Have children gather leaves, branches, berries, gourds, Thanksgiving-themed crafts they have made, other items such as candles or lamps, and small items that represent things or people they appreciate. Let them use their creativity to put together a one-of-a-kind centerpiece that reflects some of the things for which they are grateful. Take a photo of the centerpiece to remember each unique decoration year after year.


Have family game day. While watching football on Thanksgiving might be one of the strongest "family traditions" around, try turning off the t.v. and engaging with the family instead. Pull out the board games, or other fun games like Guesstures or Catch Phrase.


Take a Thanksgiving meal or food basket to someone in need. One of the best ways to help children develop a sense of gratitude is to expose them to people who have less than they do. Contact your local church, food bank, or hunger relief organization for a list of people who are in need of food. Have children be a part of preparing and delivering the food, to make it personal.


Get some exercise. After the Thanksgiving feast, something must be done to make room for dessert! Make it a tradition to take a walk as a family, play a game of football outside, ride bicycles, or even do something creative like play a game of laser tag! A "be active together" Thanksgiving tradition makes the most of holiday time when everyone is together to have fun and create memories that last forever.


Make place cards for each person at the Thanksgiving meal. Each year have children come up with a different theme for the place cards. This way children get to be creative and contribute to the Thanksgiving meal as well. Save one place card to put into a Thanksgiving scrapbook for each year. Click here or here for instructions on how to make turkey place cards, here for Pop Up Pilgrim place cards, here for some simple place card ideas for multiple ages, and here for place cards older children can make.


Celebrate family gratitude. Pull out old family albums and have older family members (Grandma and Granddad, for example) share what they remember about the family's history. Particularly talk about specific blessings the family has received, and any important traditions that have been passed down. For Thanksgiving ideas that focus on gratitude, click here.
For more ideas on making the most of Thanksgiving in the home school, including games, arts and crafts, books, and websites, click here!

REBECCA CAPUANO is the stay-at-home mom of three children (one of whom is in heaven) who also makes attempts at being a homeschooler, writer, photographer, scrapbooker, and truth-seeker. She earned her Master of Social Work degree from East Carolina University, and has worked in a variety of capacities (including group homes, day treatment centers, and public schools) with at-risk children and staff, including developing a therapeutic and educational day treatment center for delinquent youth in Wilmington, North Carolina. She currently resides in Virginia, and has written on a variety of topics for both Examiner.com and Home Educators Association of Virginia. Rebecca believes that family is created by God as the most fundamental institution in society, and she is dedicated to helping families nurture their children to become responsible persons of character and integrity. In addition to reading her posts at TheHomeSchoolMom, you can follow her search for truth (and blunders along the way) in family, faith and culture by visiting her blog, seeluminosity.com.
OTHER EVENTS AND OPPORTUNITIES
Studio Space Available for Homeschool Co-op in Audubon!
The Conservatory of Musical Arts is a 20 year old music school in Audubon, NJ. However, since we are primarily an after school activity our building is practically empty before 4pm. We are offering some of our studio space for home school families who need a space for co-op learning. Our 100 year old building is beautiful and recently remodeled with lots of windows, new carpets, and access to free wi-fi. We also have music teachers available for either classroom or private music instruction during the day. The front of the building, opening in November, is the Journey Cafe which is usable for children's music themed parties and events. It is will also be open for lunch and coffee. If you are interested please contact us at office@musicalconservatory.com.

NORTH JERSEY MASQUERADE BALL
On a gorgeous autumn evening last year, nearly 200 homeschooled teens and their friends danced the night away at the
First Annual Masquerade Ball.
The Second Annual Masquerade Ball for Homeschoolers and Friends
is in Parsippany on Saturday, November 9. Please join us!
For online registration and more information please
visit http://NorthJerseyMasqueradeBall.weebly.com/index.html
Traveling a distance to join us?
There are a number of hotels in the area in every price range.

New Jersey Homeschool Civil War Ball
Dear Ladies and Gentlemen,
It is that time of year when, before we know it, the holiday season will soon be upon us! I am delighted to announce, as your new host, that the Homeschool Civil War Ball will once again be held in Hammonton this Christmastime. The date is the 3rd of January 2014, a Friday evening, from 6pm-11pm at Kerri Brooke Caterers (the same location as last year). Please follow the link to the new website for further information and note that ticket sales will open on Monday the 28th of October at 7am. Please spread the word, and I look forward to seeing you at the ball this January!
Kindest regards,
Grace Wright
Please feel free to email Grace at gracepearlgirl@gmail.com with any questions or visit the NJ Civil War Ball website at http://www.gracepearlgirl.wix.com/njcivilwarball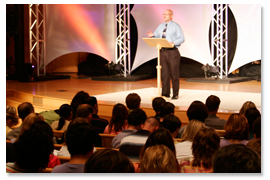 National Center for Biblical Parenting
The National Center for Biblical Parenting will be teaching parents how to address heart issues through the everyday routines of family life.
On Saturday morning we'll talk about helping kids take initiative and be internally motivate to do what's right. Parents will gain a greater understanding of what we mean by a heart-based approach to parenting and learn tools to help kids make lasting changes. We'll talk about how to develop the conscience in children, sharing practical ideas for helping children have a positive response to correction.
On Sunday afternoon we'll talk about honor, and how to address selfishness in family relationships. We'll offer strategies to teach children to think of other, take initiative, and add energy to family life.
Both events will have question and answer times to troubleshoot real life struggles that families are experiencing. There will also be a table of resources so parents can add to their toolbox of strategies. We'll be sharing practical, biblical strategies that parents can use no matter how old their kids are. These principles apply to parenting kids ages 2-18.
Here are the details:
November 2, 2013
Saturday 8:45 am to 12:00 pm
Everyday Parents CAN Raise Extraordinary Kids
Presented by Dr Scott Turansky
and Joanne Miller, RN BSN
First Assembly of God
272 Jackson Mills Road
Freehold, New Jersey 07728
A children's program is provided to complement what the parents are learning. The cost is $10 for one parent, spouse is free. Continental breakfast available during registration. For more information or to register, call (732) 431-5818. To download the flier to share with others, click here. To learn more about this seminar, click here.
TO REGISTER ONLINE: Click here
November 3, 2013
Sunday 3:00 pm to 5:30 pm
Honor: The Secret Ingredient for Family Life
Presented by Dr Scott Turansky
and Joanne Miller, RN, BSN
Robbinsville Seventh Day Adventist Community
2314 Route 33
Robbinsville, New Jersey 08691
A children's program is provided to complement what the parents are learning. The cost is $20 per adult, $30 per couple. For more information, or to register call (609) 771-8002. To download the flier to share with others,click here. To learn more about this seminar, click here.
TO REGISTER ONLINE: Click here

These are hopeful, encouraging, practical, and biblical events that are well worth your investment of time and money. A children's component is also provided. Kids will learn concepts that complement what the parents are learning. The children's program is activity-based with fun and interactive games and crafts for active and integrated learning.

You can learn more about these seminars and about the National Center for Biblical Parenting at www.biblicalparenting.org

Horseback Riding Lessons/4H Club/Riding Camps
Want something new and affordable for your Phys. Ed. classes? We are a Christian family-friendly farm, owned and operated in Central NJ, (at 850 Monmouth Road - on Route 537 - just down the road from Six Flags Great Adventure, right off Rt 195) and we would love to welcome homeschooling families. In past years, we homeschooled our own children who are now in college, and we are aware of the challenges facing homeschooling parents to find good choices for activities.

Our facility has a large indoor arena (80X200), with full jump course, to facilitate all-weather riding with minimal cancellations due to weather. We have a nice variety of horses and ponies for lessons and pony rides. In addition to riding lessons, our program offers a full equestrian science education program offered through 4H, time on the ground (unmounted) as well as a good amount of time and instruction in the saddle (mounted). Our instructor is also experienced in teaching special needs riders (Down Syndrome, Cerebral Palsy, ADD, ADHD).
Affordable horseback riding lessons available to all! Any day of the week, at discounted rates.
*Groups wanting to earn their horsemanship badges (such as Brownies, Cub Scouts, Girls Scouts, and Boys Scouts) welcome! $25.00 per participant.
NOT JUST A LEAD LINE HORSE OR PONY RIDE.
ACTUAL LESSON WHERE PARTICIPANT IS TAUGHT RIDING SKILLS!
1 Hour Semi-Private or Private Lesson: $30.00 per student (limit 4 per lesson)
Private/Semi-Private Lesson Package Special-10 lessons $290.00 for semi-private (Buy 9, get one free)
4H Membership: Free-Meetings: 2nd and 4th Fridays of the month at 7:00pm
Days/Hours of operation: Weekday lessons can be at earlier times. Flexible schedule to accommodate both classroom students and homeschoolers.

Sun/1-6 Mon/9-6 Tues/9-6 Wed/9-6 Thurs/9-6 Fri/9-6:30 Sat/2-5 Sun/2-5
CREAM RIDGE EQUESTRIAN CENTER AT FREEDOM FARM 2014 FALL/WINTER/SPRING/SUMMER CAMPS OFFERED
Deposit of $100 reserves your place in our 2014 Cream Ridge Equestrian Center Riding Camps! Call to reserve or get dates of operation.
*Just mention your membership in ENOCH and this ad when calling to receive the discounted rates.
Call Regina for available times and appointments, (856)252-7075. FLEXIBLE DAYTIME/WEEKEND/AFTERSCHOOL HOURS.
Instructor's (Regina's) Email address: spotnj@comcast.net
Check out our website at: www.Freedomfarmusa.com or on Facebook at Cream Ridge Equestrian Center/Regina Ennis, New Egypt, NJ/Breezy Riders 4H Group/Breezy Riders 4H Club Burlington County.
*PLEASE NOTE: WEBSITE PRICES ARE DIFFERENT THAN THIS HOMESCHOOL SPECIAL

"Where the Spirit of the Lord is there is freedom."
Bailey's Bistro Cooking Classes
What do children learn at Bailey's Bistro Cooking Classes?
Cooking classes teach academic and life skills. Lessons about food, nutrition and cooking give children practice in addition, measuring, comparison and fractions. Children also get to practice reading, and learn valuable information about healthy food choices, where their food comes from and kitchen safety. Best of all, children who cook gain a sense of accomplishment that comes from having completed a great-tasting project.
Reading and Math Skills
When children read food labels and recipes, they are learning to gather information in a new format and are acquiring new vocabulary. They learn how to read measurements in recipes, on food packages and on measuring utensils. Children also practice addition, subtraction and division of fractions when they are challenged to double a recipe or cut it in half. By reading recipes children practice equivalencies, and can then write new recipes.
Food and Nutrition
Rather than merely grabbing a pre-packaged snack from the shelf, they have the opportunity to learn which fruits and vegetables are seasonal, their nutritional properties, how to store them and how they react to freezing, chopping, boiling and mixing.
Motor Skills and Safety
At Bailey's Bistro we use child-friendly tools and even young children learn and practice fine motor skills by slicing hard-boiled eggs, grating carrots or cheese, stirring pancake or cookie batter, spreading peanut butter, scooping ingredients with measuring cups, wrapping foil around a potato and rolling pizza dough in their hands. This is also a perfect time for older children to learn about kitchen safety and hygiene. Lessons about germs, hand washing, water hazards and fire hazards are part of learning to cook.
Problem Solving and Life Skills
Cooking can be both methodical and artful. It gives children practice at following step-by-step directions and gives them a chance to make adjustments and modifications as needed. Recipes provide a clearly stated process and expected outcome. When children experiment with variables, they are creating something new. When the result is a flop, they learn about failure and persistence. When the result is a success, they gain a self-esteem boost.
Price List and Information
Groups of 10-12 children: $20.00 per child
Groups of 13-20 children: $18.00 per child
We bring all materials and ingredients. You will need to provide tables, chairs and outlets for kitchen equipment.
You choose from a list of theme for the class.
We work with you to provide lessons based on your curriculum or season
We provide lessons based on children's allergies
For more information contact:
Chris Sienkielewski
Three Bridges, LLC
732-662-8286
threebridgesllc@gmail.com
baileysbistro@outlook.com
The Berkeley Swim School
Fall '13 Homeschool Swimming Lesson Program
September 5 - December 12 (13 weeks)
Registration begins Friday July 19 ( submit this form registration on back)
Mommy & Me :30 Age 3,4 this is an active class for both student and adult. Led by a certified adult students will begin the process of learning body position, balance, arm strokes and breathing patterns. Shallow water only
Get Wet :30 Age 4,5,6 (K) Students have not fully submerged while blowing bubbles and are not yet crossing the pool on their backs while using a propulsive kick. This class is taught in shallow water.
Beginner 1 :30 Age 4,5,6 (K) Students are comfortable in the water, will fully submerge and can cross the pool on their backs while kicking and sculling. Instructors will emphasize a strong kick, rotary breathing, sculling and a balanced body position. This level is taught in shallow water.
Advanced Beginner 1 :30 Age 4,5,6 (K) While not performing perfect rotary breathing, these students have a propulsive kick, can listen and follow simple directions and can perform at a higher level than those in Beginner 1.
Beginner 2 :30 1st grade to age 9 Students have not yet learned rotary breathing in coordination with their arm strokes. Instructors will emphasize propulsive kicks, body position and arm strokes in freestyle and back.
Advanced Beginner 2 :30 1st grade to age 10 Students have passed all Beginner level skills and can swim unaided with rotary breathing. Instructors will teach breaststroke and butterfly kick, somersaults and bilateral breathing.
Intermediates and Young Adult A :45 Ages 7-15 Students have passed all Advanced Beginner level skills and are strong swimmers. Coordination of breaststroke and butterfly strokes, flip turns, Lifeguarding and competitive skills will be emphasized. This level is taught in deep water.
Observation Days are offered only on the final day of class in each session.
Refunds 25% is charge for any cancellation. There are no refunds after the first class.
Class/Level , Days/Times, and Fee
Mommy & Me :30min
Wednesday 1:15; Thursday 10:00
$156

Get Wet :30 min
Wed 10:00, 1:45, 2:15; Thurs 9:30, 145
$156

Beginner 1 :30 min
Wed 10:30,1:15,2:15; Thurs 9:30, 11:30, 1:00 ,2:00
$156

Advanced Beginner 1 :30 min
Wed 9:30; Thurs 10:30
$156

Beginner 2 :30 min
Thursday 9:30, 11:00
$156

Advanced Beginner 2 :30 min
Thursday 10:30
$72

Intermediate/ Young Adult :45 min
Thursday 10:00
$108

For more information contact: Towney Brewster - Berkeley Swim School - Director www.BerkeleyAquaticClub.com
908-464-1995
Berkeley Aquatic Club clinics will be held for Advanced Beginners, Intermediates and Young Adult A students only
Homeschool PE Program Survey
HealthQuest is planning for the Homeschool Pilot Physical Education program to begin in November or December 2013. We plan to have a full program by January 2014. The Pilot programs will be a minimal fee just to allow kids come in, have fun, meet program instructors and to further understand what we do here.
First, a brief program background. I am a New Jersey native, spending the last 11 year in North Carolina where I conducted a thriving Homeschool PE Group with over 150 different children. Encompassing a background in Physical Education and as a Wellness Specialist, I take a unique approach to "educate while exercising". Being a spokeswoman for a pedometer company, I enjoy bringing awareness to pedometer use with youth groups; specifically pedometers in Homeschool daily activities. As the new Wellness Director for HealthQuest, I embody a strong passion for health and wellness. I look forward to working with your children for the Homeschool PE Program.
ABOUT THE PROGRAM:
The general concept is a class offered on Tuesday and Thursday from 1:30-2:30PM, tentatively. There may be a single day per week option as well (pick either Tuesday OR Thursday). This will equal 4 or 8 sessions per month.
Currently I am planning for two age groups: 4-9 and 10-16. This will be refined depending on the number of children signed up monthly and age groups we can organize. 3 year olds will be accepted based on maturity and ability to follow directions. The goal is to separate the children into smaller age range groups BUT, I have designed games to avoid age differences in the meantime. The YOUNGER group will stay with myself for sport lead up activities, tag chase and flee games, as well as other fundamental movements (skipping, galloping, running etc.) built into the design. The OLDER kids will be with another Personal Trainer that will work on sports, games and conditioning in various fun ways. Every day the children will start with "C.E.N.T." (Complete-U Exercise and Nutrition Tip) and move into warm up, stretches and activity. Another goal is to have every child wear a pedometer while they are in class to assist with motivation and competition!
Don't worry parents, we are planning things for you too!!!

Please take the time to complete the survey by clicking the here, so we can design a program for the needs of you, your families and your Co-Ops. We are open to suggestions. Be creative!

For more information please contact:
Chelsea Salisbury
Director of the "The Complete U" – Wellness Center
HealthQuest Family Fitness
310 Hwy 31 North
Flemington, NJ 08822
Phone: 908.782.4009
Email: Salisbury@HealthQuest-Fitness.com
http://www.healthquest-fitness.com

AMC-8 Exam at The Westerly Learning Center
Westerly Learning Center will be administering the AMC-8 exam on Friday, November 22nd , at 9:30 am. The AMC-8 is a 25 question, 40 minute multiple choice examination in middle school mathematics designed to promote the development and enhancement of problem solving skills. Problems range from easy to difficult and cover a wide range of applications. Calculators are not permitted. Prizes will be awarded to the three top high-scoring students. Westerly Learning Center will charge a $25 fee to administer the exam. Interested students should email WLC at learningcenter@westerlyroad.org to register. Seating is limited. For more information about the exam, see the American Mathematics Assn. website: http://amc.maa.org
Markeim Arts Center Fall Classes
We have something wonderful for you and your favorite children this Fall!
Creative Playtime, MAC Pack, Classes and November Break Art Camp!
Join us and FALL into the ARTS!
As the air grows cooler, Grownups & Little Ones begin looking for warm & cozy places to play & create during the Autumn & Winter months, so we are bringing Art In The Yard indoors to Markeim.

The beautiful bright gallery space at Markeim will be transformed for Creative Playtime, an interactive creative experience for children of all ages & their grownups. Participants can move about the space exploring a variety of open ended art & creative activities. These Creative Zones include painting, printmaking, building, drawing, pasting, stamping, reading/storytelling & movement. For the very little ones, we will always have a section for fine motor development and items for sensory exploration.

Friday Mornings (9:30-11:30am)

Creative Playtime is a great opportunity for children & adults to play, create, socialize & get into the creative zone. Tables for sitting & snacking are available, feel free to bring snacks & drinks for the kids. Coffee and tea will be available for the grownups!!

Admission: $10 per child aged 2 and older (under 2 free w/paying sibling)

Markeim Arts Center Fall Classes are in full swing, most classes are ongoing registration and will accept new students at anytime!
Painting, illustration,pottery, photography and more...for kids and adults...we welcome the additions of henna and yoga to our offerings! Something for everyone!
Class Schedule Overview
MONDAYS
NEW: Mixed Media for Little Kids,Wheel Throwing For Children,Cartooning & Illustration for Kids & Teens,
Adult Wheel Throwing, Portrait "Likeness Art"
TUESDAYS
Wheel Throwing For Children, Adult Wheel Throwing, NEW: Yoga!
WEDNESDAYS
Chinese Watercolor Painting, Open Studio- Painting, Clay Workshop For Kids, Wheel Throwing For Children, Adult Wheel Throwing, Digital Photography Class
THURSDAYS
Wheel Throwing For Children, NEW: Mixed-Media Markeim, NEW: Henna Design, Open Studio: Painting, Acrylics, Watercolor and/or Oil
SATURDAYS
Saturday Morning Studio For Kids

November Break Art Camp @ Markeim Arts Center
November 4-8
Little Kid ART CAMP Ages: 3 - 6yrs.
ART CAMP Ages: 7 - 11yrs.
Their backpacks are packed, so unpack their creativity! Give your child the opportunity to jump into the arts this fall as they take part in activities tailored to meet their inherent curiosity & sense of discovery. The young artists will create beautiful, original pieces using mixed medium, while opening the door to further exploration of the arts. Examples of projects include paper mache, weaving, soft sculpture, painting & more. No art experience necessary!

9 a.m. to Noon (with optional 12 to 1p.m. - Lunch Bunch for $5)
1p.m. - 4p.m. (with optional 12 to 1p.m. - Lunch Bunch for $5)
$28 Markeim Member/ $33 non-member per session for the 1st child
$23 Markeim Members/ $28 per session for 2nd child (friend or family member)
Discounts for multiple day registration Materials fee & Snack Included
For more information on all Markeim Art Center Fall Classes visit: http://www.markeimartcenter.org/

National Constitution Center Homeschool Activities
Constitution Day

Homeschool Weeks
Hours: 9:30 a.m. to 5 p.m.
Morning programs start at 10 a.m.
Afternoon programs start at 1 p.m.
Morning and afternoon programs are available for ages 6-7, 8-10, and 11-14
Celebrate The Bill of Rights
December 9 to 13, 2013
Join us as we celebrate the first 10 amendments to the United States Constitution and experience all the Museum of We the People has to offer. Through interactive themed workshops, shows, and other fun activities, homeschool students will learn how the Bill of Rights took shape and brush up on their rights and responsibilities as citizens.
Celebrate The Presidency
February 10 to 14, 2014
Join us as we celebrate President's Day and experience all the museum has to offer. We will present engaging shows, workshops, and other fun opportunities for homeschool students to learn more about the Constitution and America's commanders in chief.
Pricing
Student: $10
Parent/Chaperone: $5.50
Pricing includes general admission and Homeschool Week programming
Homeschool families will enjoy 20% off the regular prize of our Family memberships throughout the week!
Contact Group Sales to book at 215.409.6800 or groupsales@constitutioncenter.org.
For more information about the Constitution Center visit http://constitutioncenter.org/

Homeschool Workshops at The Franklin Institute
2013-2014 SCHEDULE (Only a partial schedule has been included in this newsletter; for more information visit: TFI website)

WON'T YOU BE MY PLANETARY NEIGHBOR?
Thursday, November 14, 2013
Our cosmic neighborhood is home to more than just planets! Examine the real estate outside our atmosphere with a special guest speaker. Take a virtual trip to orbiting comets and meteorites to learn more about their role in our solar system.
DESIGN IT, BUILD IT!
Thursday, December 12, 2013
An object doesn't have to be complicated to be a machine—it just has to perform work! Put simple machines to the test though your own game design. Enjoy time in TFI's Amazing Machine exhibit where you can see machines in action.

Ages
Homeschool Workshops are for students ages 7-14. All ages will be in the same classroom, but separated by age at different tables.
Times
Each workshop runs from 10:30AM-2:30PM followed by free time to explore the museum as a family.

Workshop Fees
$60 per student (Non-Member)
$55 per student (Member)

The Registration Form provides more details about program discounts.
For questions about the workshops, please contact Jessica McDermott via email.
For questions about making a reservation, please contact the Reservations team.
Please note, not all information is listed in our newsletter. For more details regarding the homeschool programs at TFI visit their website.
Homeschool Museum Classes 2013-2014 at the Philadelphia Museum of Art
The Homeschool program classes are held monthly on every first Wednesday from October to June. Each class is 2 hours long. (Age 3-4: 1 hour 45 min) The theme of each class changes from month to month. Students are divided into small groups by age, and each group works with the same museum educator, throughout the year. Classes take place in the Museum's permanent galleries and special exhibitions. The program is designed to be an interactive lesson that encourages students to examine objects and ideas through a variety of activities. Students can sign up for one, several or all of the classes.
November 6, 2013
Age 3-4
10 am -11:45 am The Art of Buildings
Age 5-7
10 am -12 pm Painters and Plots
Age 8-10, Age 11-13 and Age 14-17
10 am -12 pm Leger: Modern Art and the Metropolis Special Exhibition Flat Fee $11 per student/chaperone
Leger: Modern Art and the Metropolis
December 4, 2013
Age 3-4
10 am -11:45 am No Class
Age 5-7
10 am -12 pm Imaginations and Inspirations
Age 8-10
10 am -12pm Painters and Plots
Age 11-3
10 am -12pm Foodie Art (Studio)
Age 14-17
10 am -12pm Foodie Art
Fees: Student Fees: $9 per class (Museum Members) /$11 per class (Non-Member) except for November Special Exhibition lesson fee $11 for everyone including chaperones. Chaperones Fees: $5per class (Museum Members) /$6 per class (Non-Members) unless otherwise noted. $1 off each class when signing up for 4 or more classes. Parents who wish to accompany their child must sign up in advance.
If you have any questions, please contact Janette Wheeler at 215 684 7582.
*Please note, only a portion of the schedule is posted in the newsletter. Please contact Janette for a complete schedule as well as for registration forms.
Adventure Aquarium Fall 2013 Homeschool Weeks
Adventure Aquarium takes pride in providing an exciting and fun opportunity for homeschool students while also giving them a whole new perspective on the wonders of the ocean. Discounted ticket rates are available for Homeschool Weeks throughout the fall and winter.
Fall 2013 Homeschool Weeks
November 11-15
December 9-13
Pricing: $10.00/person
*Price does not include additional 7% NJ State tax
For more information about the Adventure Aquarium visit their website at: Adventure Aquarium
To learn more about the Homeschool Weeks click here.
Ready to start planning your trip? "Request More Info" from the form below and a Group Reservationist will follow up with you.
Advance reservations are required. All orders must be in five (5) business days prior to your requested visitation date. No orders will be taken over the phone. The above admission rate applies to orders made in advance only. Walk-up customers will receive general admission prices. Thank You!
---
PUBLICATION DATES
ENOCH of NJ e-Newsletter NEXT DEADLINE PLEASE NOTE CHANGES IN DATES OF DEADLINES BELOW!

Here are the deadlines for the upcoming ENOCH of NJ e-Newsletters. The deadlines are firm and coordinated so that we can get you a fresh newsletter by the first of each month. Thanks.

December 2013: Friday, November 22nd ***PLEASE NOTE DATE CHANGE, DUE TO THE HOLIDAY!
January 2014: Friday, December 20th***PLEASE NOTE DATE CHANGE DUE TO THE HOLIDAY!
February 2014: Friday, January 24th
Send all submissions to newsletter@enochnj.org. This deadline serves the purpose of allowing time for editing and formatting the newsletter in order that time-sensitive information can be posted and mailed in a timely manner.

Final editing begins at the deadline. Submissions prior to the deadline are always welcome and encouraged.

Posting and emailing is normally by the 1st of the month (except for the June issue).

Thanks for your help in getting the newsletter delivered promptly.
SUBSCRIBE TO ENOCH'S e-NEWSLETTER
Why and How to Subscribe
If you are not already subscribed to this newsletter, you can subscribe now! If you would like the e-Newsletter delivered directly to your e-mailbox each month, go to Monthly Newsletter link on our website at
www.enochnj.org
.
Encourage your support group members to subscribe to the ENOCH email list! Include this portion of our newsletter in your monthly hardcopy newsletter. Get the word out that this newsletter is for them! We use our subscription list to notify the homeschooling community of changes to our website, of the Convention and our Leadership Conference, alerts, and other important news.
All submissions desiring consideration for publication in the e-Newsletter should be sent to
newsletter@enochnj.org
. Thanks.
ENOCH of NJ
Box 308
Atlantic Highlands NJ 07716
732.291.7800
office@enochnj.org
www.enochnj.org
Neither the ENOCH e-Newsletter, nor the Board of Directors for ENOCH New Jersey, endorses nor recommends any of the non-ENOCH programs, events, or opportunities listed. They are selectively provided as a service to those who wish to explore further. To remove your email from this mailing list, click here:
http://www.enochnj.org/index.php?ACT=5&id=ZEbMxuzeJH